Section Branding
Header Content
School voucher bill fails, public dollars for private schools non-starter in state House
Primary Content
Georgia House Democrats cheered a rare win Wednesday night when efforts to expand Georgia's school voucher program failed, dooming the project for 2023.
The state House shot down Cumming Republican Sen. Greg Dolezal's Senate Bill 233 89-85, with a handful of Republicans crossing party lines to seal its fate.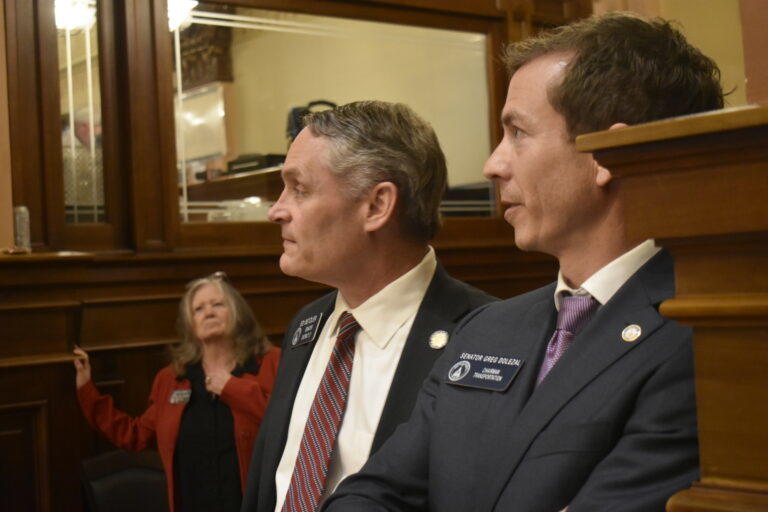 Republican defectors included Reps. Matt Barton of Calhoun, Beth Camp of Concord, J. Collins of Villa Rica, Lehman Franklin of Statesboro, Gerald Greene of Cuthbert, David Huddleston of Roopville, Eddie Lumsden of Armuchee, Danny Mathis of Cochran, Don Parsons of Marietta, Mitchell Scoggins of Cartersville, Tyler Paul Smith Bremen, Vance Smith of Pine Mountain, Darlene Taylor of Thomasville, Ken Vance of Milledgeville and Bill Yearta of Sylvester.
Dissenters faced pressure from conservative groups calling for support of the plan, and that pressure could grow with the bill's death.
"Today's vote makes it clear which representatives are on the side of students and families and which favor a top-down approach to education," said Tony West, Deputy State Director for the right-wing Americans for Prosperity. "This bill was a real opportunity to give Georgia parents the opportunity to choose the educational option that meets their children's needs best. I am disappointed the House failed to pass such important legislation, that so many other states are rightly acting on, and urge reconsideration of this bill before the end of session."
That didn't happen, but the bill will still be alive during next year's session and could come back as-is or with changes, said Speaker Jon Burns to reporters after the final gavel.
"That was a tough vote, a tough vote for many of our members about some needs in our educational system," he said. "I'm sure you'll see that issue come before us again next year in some form as we continue to work to provide parents and children with greater choice."
The Republican dissenters joined nearly every House Democrat in opposition. Four Democrats were excused from the vote, and Atlanta Democrat Meisha Mainor was the sole member of her party who broke with her party caucus.
Mainor spoke passionately about the bill last week, saying she grew up in a not so well-off neighborhood but rose above her circumstances after her mother used an incorrect address to get her into a better school.
The bill would have given $6,500 to the families of Georgia public school students in the bottom 25% of schools who pulled their children out of class to attend private school or study at home. A last-minute amendment Wednesday afternoon stipulated that the state would decrease the scholarship amount in years that the state did not fully fund its share of the state's education spending formula.
That change was apparently an effort to secure more votes in favor of vouchers, but some lawmakers said they worried about underfunding participating families if the state education were to be cut in the future.
Voucher lobbyists and sympathetic lawmakers pushed for Georgia to grow its limited program for years, and they were hoping this year's session would bring victory. Powerful Republicans lined up behind the bill, including Speaker Pro Tem Jan Jones of Milton and Gov. Brian Kemp, who indicated his support Monday on the air with conservative radio host Erick Erickson.
"I think they passed a good bill out of the Senate there, both my floor leaders voted for it, I've been a strong supporter of school choice over the years, I know the House continues to work on that issue, we're obviously involved in discussions in regards to that, I know the legislatures are continuing to work on that issue, so I'm hopeful we can get this over the finish line."
Jones said polling indicates most groups of Georgians support the ideas behind the legislation.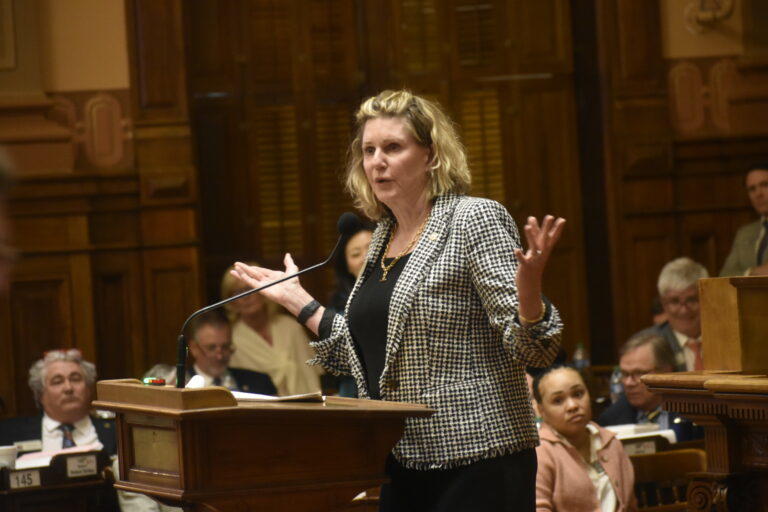 "Why don't you ask what your constituents want?" she said. "Because when you poll them, it is overwhelmingly that Democrats, independents, Republicans and minority voters in particular, actually would like the opportunity to decide for themselves. Trust your constituents if they want this option. Do you know better than what your people want?"
But Kemp and Jones' words were seemingly not enough to outweigh those of education lobby groups, who largely blasted the plan in committee meetings, saying it would take money from public schools and send them to private institutions that do not have the same oversight. Many argued that $6,500 would not cover much of private school tuition or help those in parts of the state without many private schools available.
The average private school tuition in Georgia is $11,541 per year, according to Private School Review, and prices range from $1,042 to over $57,000.
In arguments now familiar to state Legislature watchers in recent years, voucher proponents said the impact on school budgets would be negligible and maybe even a net gain as the $6,500 is less than the average state share of education spending per student, and the schools would be able to keep the entirety of the local share.
"I encourage you to vote for the bill tonight," Jones said. "We'll continue to work out details. It wouldn't take effect for over a year, and that's why there's no appropriation, there's no fiscal estimate, because we will collectively decide how we want to pilot this and have it go forward and we'll evaluate it over time."
Opponents said that is fuzzy math because state funds vary by grade level and other factors, so a school could end up missing out on dollars depending on which students took advantage of the plan.
"Guess what that brings kids that are already struggling? Uncertainty," said Atlanta Democratic Rep. Stacey Evans. "Even if that $6,500 was enough to get them in the door, the next year, we cut it to $5,000? How are they going to make up the difference? We're not going to help anyone."
This story comes to GPB through a reporting partnership with Georgia Recorder.
Secondary Content
Bottom Content