Section Branding
Header Content
Savannah seeks input on new name for square formerly named after slavery supporter John C. Calhoun
Primary Content
LISTEN: Savannah city leaders are inviting the public to submit detailed proposals for renaming the former Calhoun Square. GPB's Benjamin Payne reports.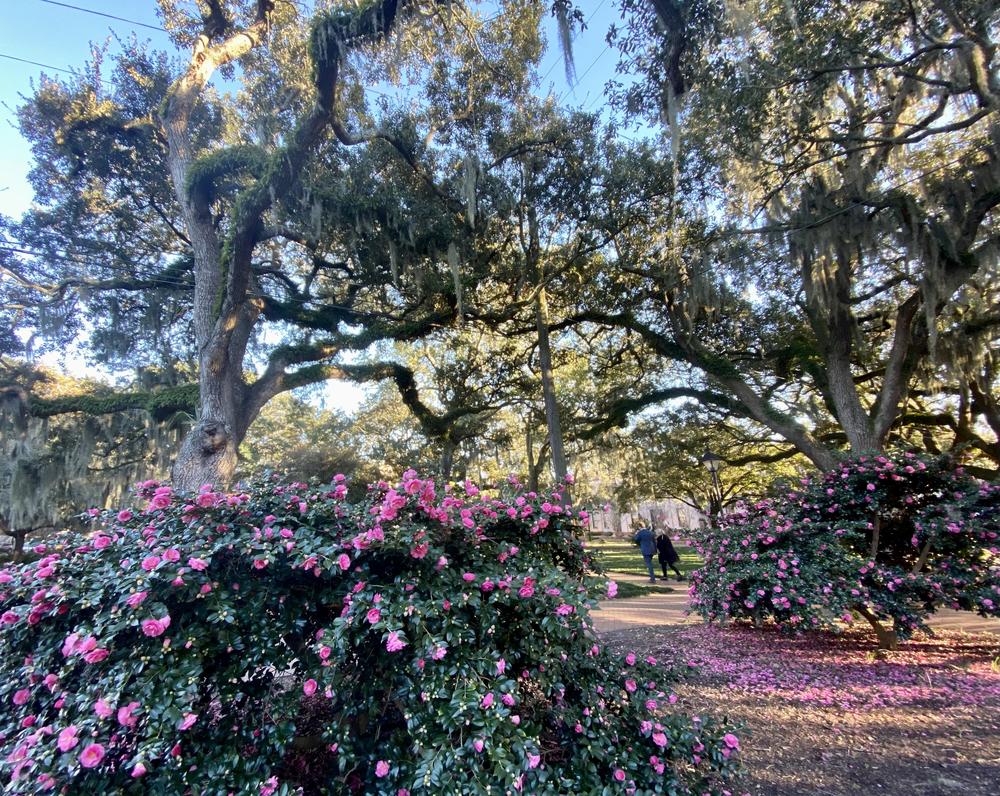 The Savannah City Council is asking the public for suggestions on what name should be given to the former Calhoun Square, one of the 22 iconic public squares in the city's downtown Historic District.
The nameless square — located about one block northeast of Forsyth Park — had since 1851 been named after John C. Calhoun until last November, when the Savannah City Council voted to remove the former vice president's name, on the grounds that he was a staunch defender of slavery and had no known ties to the city.
After that vote, Savannah Mayor Van Johnson said that the renaming process would be "deliberate, thorough, expansive and inclusive."
The city is now turning to the public for ideas on who or what should become the square's new namesake.
Proposals must meet at least one of the following criteria, as required by city ordinance:
"honors and commemorates a noteworthy person associated with the City of Savannah, Chatham County, the State of Georgia or the United States of America"; 
"commemorates local history, places, events or culture"; 
"strengthens neighborhood identity" or
"recognizes native wildlife or natural geographical features."
Applications must include a "statement of significance" about the proposed namesake, as well as a letter of support from Johnson or one of the City Council members representing the square's district: District 2 Alderman Detric Leggett, At-Large Alderwoman Kesha Gibson-Carter or At-Large Alderwoman Alicia Miller Blakely.
Gibson-Carter has been a vocal supporter of naming the square after Susie King Taylor, a Black educator who was born into slavery in nearby Liberty County and served as a nurse for the Union during the Civil War.
Currently there are no squares in Savannah named after a person of color or a woman.
Applications can be submitted by Savannah residents and nonresidents alike until May 15, after which city staff will conduct a review before public meetings are held.
The City Council plans to vote on a name in August or September.
Secondary Content
Bottom Content