Section Branding
Header Content
Braves unveil 'City Connect' jersey in video featuring Billye Aaron and Ludacris
Primary Content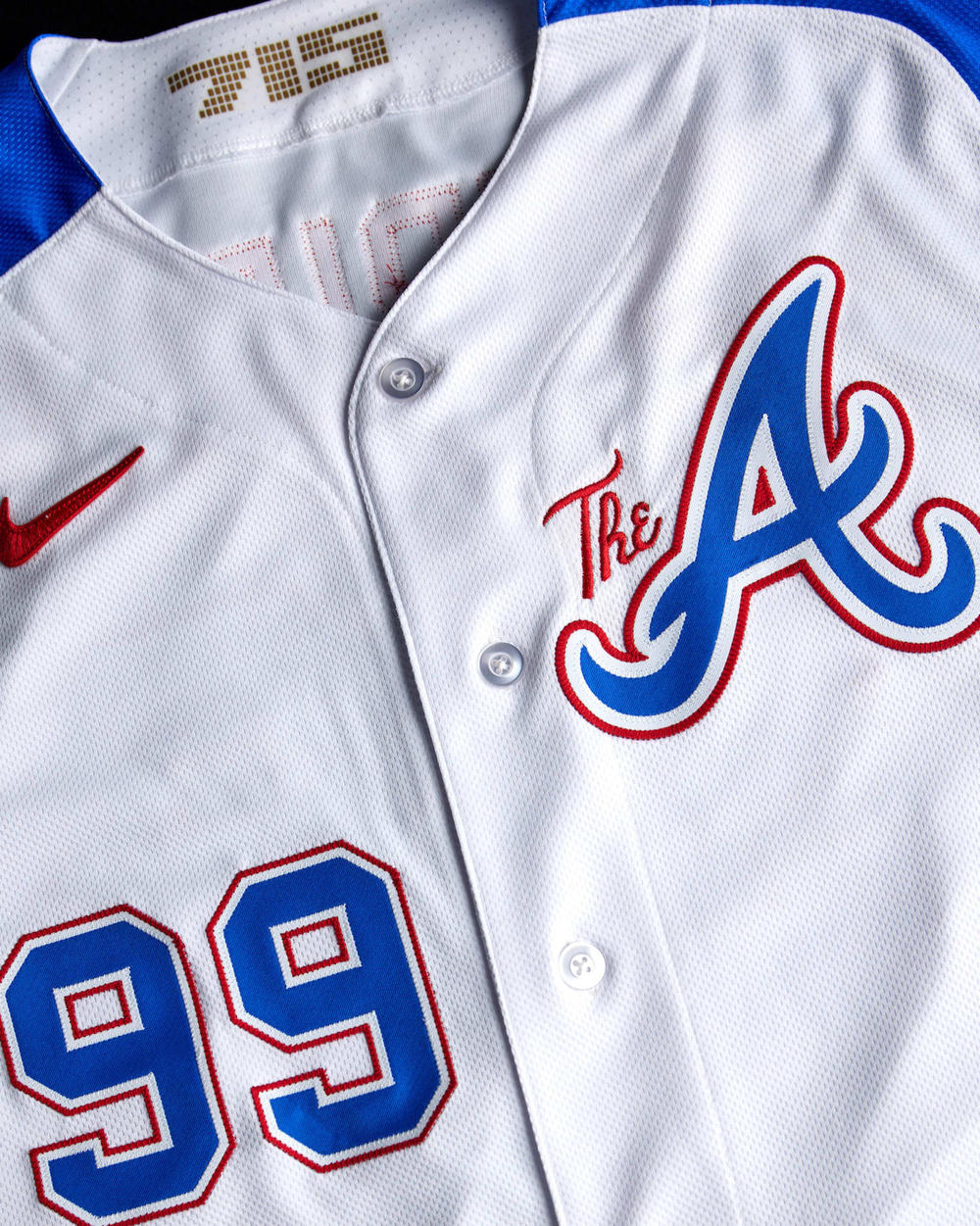 The Atlanta Braves debuted a new jersey this week in a splashy video featuring actor and rapper Chris "Ludacris" Bridges. The uniform's Nike design is a throwback to the 1970s heyday of baseball legend Henry 'Hank' Aaron, whose wife Billye makes a heartfelt cameo in the short film.
In 1974, Hank Aaron surpassed 715 runs to break the record held by Babe Ruth, and the 2023 Braves jersey recalls classic photos of Aaron wearing the club's white uniform with blue accents that set off its signature red "A" logo.
"The Atlanta Braves are proud to honor Hank Aaron with our City Connect uniforms," Atlanta Braves President and CEO Derek Schiller said in a statement. "We are thankful to Nike who collaborated with us on the designs as we recognized the impact that Hank continues to have on our organization while also celebrating the role of the Braves in our community." 
City Connect is a brand of alternative uniforms created by Nike to celebrate the history of Major League Baseball.
According to MLB, the clothing includes design elements with symbolic meanings:
"The A" emblazoned on the chest of the over the heart of the jersey is synonymous with Atlanta's nickname and a visual representation of the Braves' battle "For The A."
The inside collar features a "715" graphic in a font reminiscent of the scoreboard lights at Atlanta Stadium (later named Atlanta Fulton County Stadium) after Hank Aaron's record-breaking 715th home run on April 8, 1974.
The Art Deco-esque crown design on the sleeves is a nod to Aaron as the Home Run King. The new ribbing pattern on the peak of the crown mirrors the Presidential Medal of Freedom bestowed upon Aaron by President George W. Bush.
The cap's classic "A" logo bears the colors of the 1974 uniform.
"Keep Swinging #44" is embroidered on green fabric on the cap's under-bill.
Braves fans can purchase the new jersey and cap at official Braves stores online and in person beginning April 1. A portion of proceeds from the collection purchased at the Braves Clubhouse Store at Truist Park will benefit the Henry Louis Aaron Fund. 
Several community events are also planned around the launch of the new line, including a volunteer project to clean up Rosa L. Burney Park on April 5 and a Fantatics' wiffle ball game in Piedmont Park on April 8.
The Atlanta Braves will sport the new gear for the first time on April 8, when they take on the San Diego Padres at Truist Field.
The team will wear the special jersey at every Saturday home game during the 2023 season.
Secondary Content
Bottom Content