Section Branding
Header Content
Amazon streaming series on transgender acceptance begins filming in Savannah, starring Laverne Cox
Primary Content
LISTEN: "Clean Slate" stars Laverne Cox and George Wallace, and centers around life as a transgender person living in the Deep South. GPB's Benjamin Payne reports.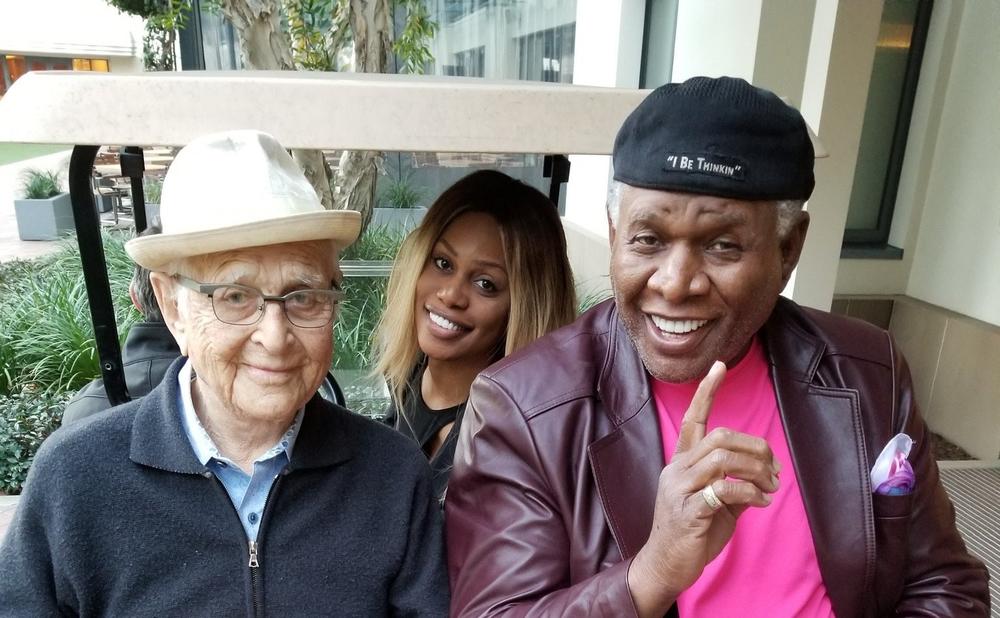 A new Amazon streaming series begins filming this week in Savannah, with the show taking on added significance in light of Gov. Brian Kemp's recent signing of Senate Bill 140, which restricts access to gender-affirming care for transgender youth.
Clean Slate, a comedy produced by Norman Lear, tells the story of a father (played by comedian George Wallace) in Alabama who is thrilled to learn that his estranged child is returning home after 17 years away, but has some soul-searching to do upon finding out that who he thought was his son is now a transgender woman (played by Laverne Cox).
Chad Darnell, an Atlanta-based casting consultant working on the series, said that while the new law concerns him, he's excited about the potential impact that the show will have on transgender acceptance.
"I believe this show is going to help a lot of families and save a lot of lives because it's going to be a very important conversation piece for families and for people who don't understand what it's like to be trans in this country today, especially in the South," said Darnell, who added that the series is inspired by the real-life story of Cox, who grew up in Mobile, Ala.
He's not only proud about the show's theme and message, but also the way in which it is being produced.
"I'm excited by all the measures that production is using to educate the cast and crew on," Darnell said. "We had an incredible meeting with [the LGBTQ advocacy organization] GLADD on Friday that we were all on Zoom for. The entire cast and crew is putting their heart into the show."
He worries that Hollywood will try to boycott Georgia because of SB 140 — a move that he said would do more harm than good.
"It is virtue signaling for the industry," Darnell said, referring to past attempts by the entertainment industry to cut ties with Georgia because of certain legislation. "I'm getting really sick and tired of not only having to fight for change within my state, but having to fight the people that are supposed to be part of my my work community. I'm tired of having to fight for my livelihood."
Savannah is a popular filming location for movies, television shows and streaming series — most notably for Forrest Gump, which shot its bus stop bench scenes in downtown's Chippewa Square.
More recent projects that have filmed in Savannah include The Menu, Halloween Ends and The Peanut Butter Falcon. Soon-to-be-released titles include a sequel to the 1973 horror film The Exorcist and the Apple TV+ series Manhunt, about the search for John Wilkes Booth after his assassination of Abraham Lincoln.
Secondary Content
Bottom Content