Section Branding
Header Content
Chatham County's public transit system to develop rideshare prototype with new federal grant
Primary Content
LISTEN: A $1.2 million grant will be used by Chatham Area Transit to pilot a rideshare system for bus passengers. GPB's Benjamin Payne reports.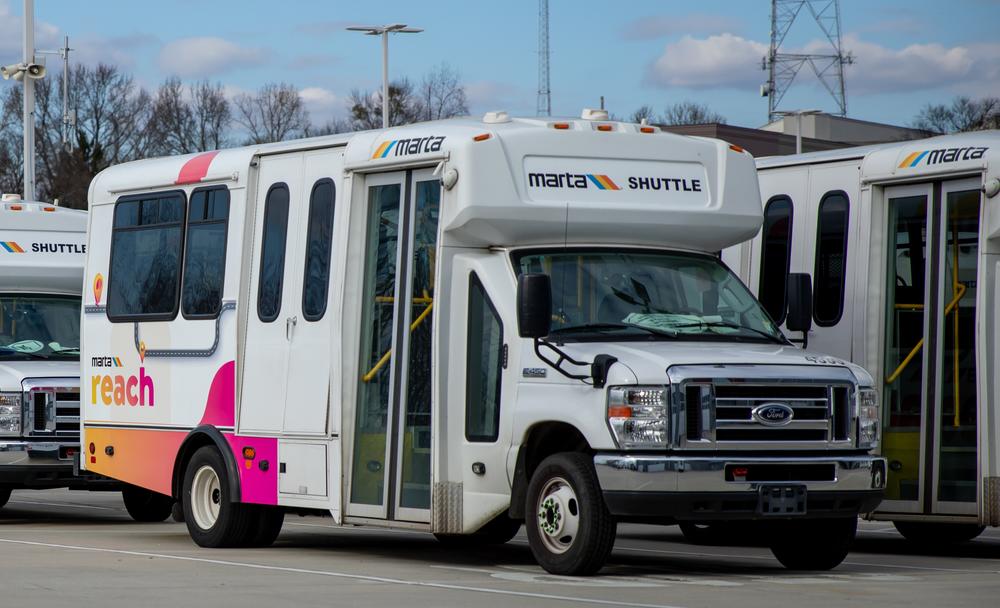 Chatham Area Transit, the public transportation system in Savannah's Chatham County, plans to develop a prototype for a rideshare service, after the federal Department of Transportation announced this week that it will be awarding a $1.2 million grant to the agency for the project.
The on-demand rideshare would provide shuttles to and from bus stops, meant to serve riders whose origin or destination are located far from regular bus routes.
"What CAT is doing is so forward-looking, combining the best of both worlds: the best of Lyft and Uber, and the best of a bus, and really help people in a low-cost and efficient way to get to where they need to go," DOT undersecretary Carlos Monje said
A similar service was prototyped last year on Atlanta's MARTA system. Known as MARTA Reach, it allowed passengers to use a mobile app to request a shuttle to or from a bus stop or rail station. MARTA charged $2.50 per ride — the same cost as regular fare for bus and rail service.
Researchers at Georgia Tech, who partnered with MARTA on the pilot, reported that the average wait time for a shuttle was about seven minutes, and that 69% of people who used it were new transit riders.
Monje said that Georgia Tech would be partnering with CAT on its prototype.
CAT declined to provide details, citing an upcoming press conference in which the agency would make a formal announcement.
The grant was part of DOT's first round of Strengthening Mobility and Revolutionizing Transportation grant program through the 2021 bipartisan infrastructure bill.
Fifty-nine grants nationwide were awarded, the only other one in Georgia being in Gwinnett County for technology improvements along Singleton Road.
Secondary Content
Bottom Content