Section Branding
Header Content
Hummingbirds are making their way back to Georgia soon. Here's how to prep & when to put out feeders
Primary Content
Spring weather is right around the corner, which means more hummingbirds in Georgia.
Why is that?
According to Hummingbirds Plus, "When the days become longer and the weather becomes a little bit better, hummingbirds make their way back up north through most of the United States. This migration process usually starts around the end of February, and by March people will start to notice hummingbirds in different areas."
It takes almost two full months for hummingbirds to migrate across the whole country, from the south to the north. Hummingbirds Plus has a migration map that shows migration from March 1 to May 10, with the most hummingbirds reaching Georgia around March or April.
In Georgia, the most common hummingbird, the ruby-throated hummingbird, actually nests in the Peach State.
The Georgia Department of Natural Resources (GA DNR) identified the other species as: black-chinned, rufous, calliope, magnificent, Allen's, Anna's, broad-billed, green violet-ear, green-breasted mango and broad-tailed hummingbird.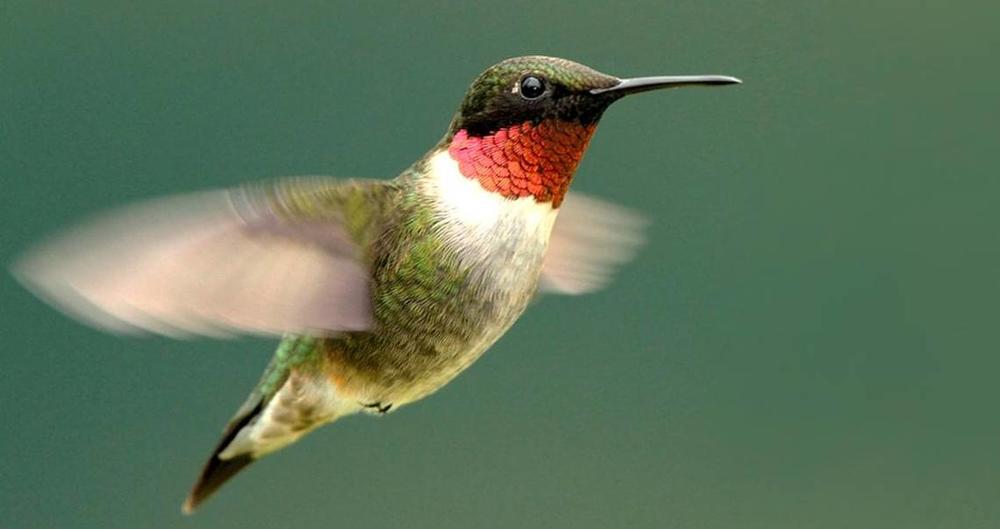 While we have had some cooler temperatures in Georgia as of late, warmer days are certainly ahead and when those temperatures do come, so will these cute creatures.
Here's how to prepare for their arrival: 
When to put up feeders 
Some believe you should only put your feeders out during the spring months, but according to Wild Bird Scoop, you can actually leave one out all year:
"Typically, feeders for migrating species should be taken down only after no more hummingbirds are seen for a couple of weeks. Usually, it is safe to remove feeders in November in Georgia. However, if there are year-round occupants in your area, you might also consider leaving your hummingbird feeders out for the entire year to provide for winter residents."
If you like to only put them out during spring months, Wild Bird Scoop recommends putting them out in February.
How to make hummingbird feed
Here are directions from GA DNR on how to make the best and healthiest hummingbird feed:
The best solution consists of 1 part sugar to 4 parts water (this mirrors the sugar concentration of the nectar found in flowers). Boil the water for 2—3 minutes before adding sugar. Cool and store the mixture in a refrigerator until you are ready to use it.
There is no need to add red food coloring. Hummingbirds are attracted to the red color of the feeder and do not prefer red nectar to clear.
Select a feeder that is easy to clean and does not drip. In warm weather, change nectar every 2—3 days or before it gets cloudy.
Periodically clean feeders, making sure that mold and bacteria are removed. Feeders can be easily cleaned by soaking them in a solution of 1 part bleach and 10 parts water. Thoroughly rinse the feeders before using them again.
How to attract hummingbirds 
If you don't normally get many hummingbirds, here are a few tips to get your garden ready for those little wings:
Red buckeye, bottlebrush buckeye, trumpet honeysuckle, trumpet vine, cardinal flower, bee balm, jewelweed, fire pink, Indian pink and Eastern red columbine are just some of the great native plants to consider in Georgia for a hummingbird-friendly garden.
Be sure to include plenty of native trees, shrubs and climbers for shade to beat the heat, and include nectar plants and insect attractants that bloom during as much of the year as possible for a wildlife-friendly garden.
Make sure you have plenty of access to feeders and hummingbird feed.
This story comes to GPB through a reporting partnership with The Telegraph.
Secondary Content
Bottom Content