Section Branding
Header Content
Lawmakers: Bill increasing gang recruitment penalties heads to Kemp's Desk on Day 36
Primary Content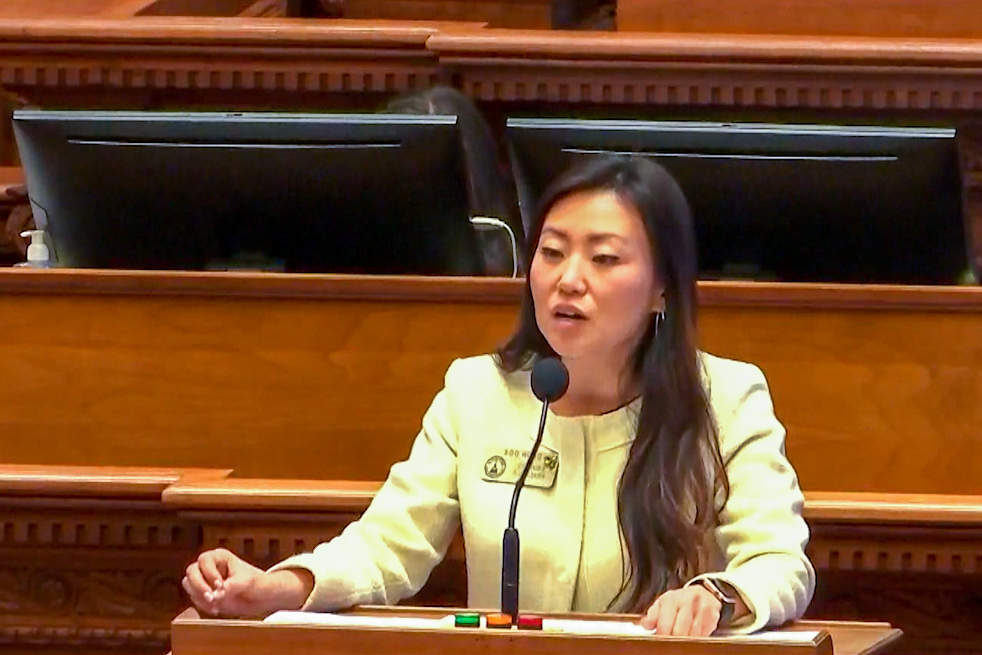 The Georgia House approved a bill that would crack down on gang recruitment in Georgia. 
Rep. Soo Hong (R-Lawrenceville) presented Senate Bill 44 to the House. It would increase the mandatory minimum jail time for recruiting someone under age 17 into a gang to 10 years. The minimum penalties increase even more after multiple offenses.
The bill is part of Republicans' push to get tough on street gangs. Hong said the bill would send a strong message to gangs to stay away from Georgia's children.
"We are sending a strong message with this bill that if you come into our state, and you are recruiting our children, we will have severe punishment for you," she said. "Through this bill we are helping our victims
Democratic Rep. Tanya Miller (D-Atlanta), a former prosecutor, raised concerns that the bill could end up harming youth who are roped into gangs.
"This bill is not supported by facts and what is actually happening in our communities as it relates to the recruitment of young people into gangs," she said. "Here's a newsflash: There's not some big homie from LA that's taking a plane to Georgia, creeping around playgrounds, and recruiting teenagers to become members of the Gangster Disciples. It is far more likely that the people who are recruiting children into criminal street gangs are themselves children."
Miller also noted that SB 44 is more likely to affect people of color, and said she was worried the mandatory minimum would take too much power from judges.
SB 44 passed the House 99 to 74 in a mostly party-line vote. It now moves to Gov. Brian Kemp's desk to be signed into law.
Secondary Content
Bottom Content