Section Branding
Header Content
Georgia Supreme Court rules in Delta-8, Delta-10 case
Primary Content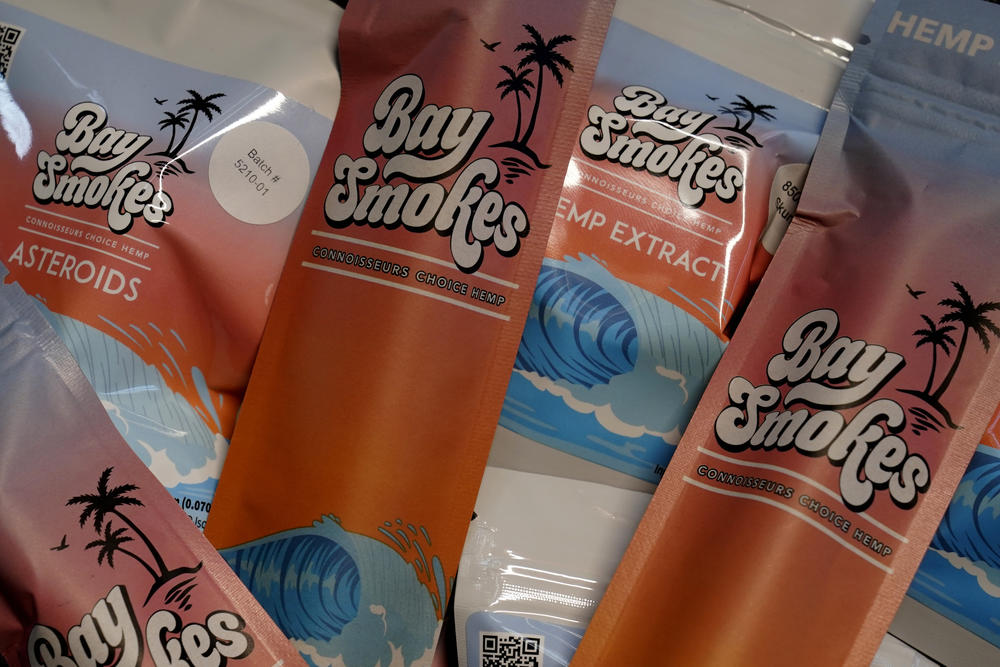 The Georgia Supreme Court has cleared the way for Gwinnett County to resume raids, arrests and prosecutions to stop the sale of cannabis-derived products Delta-8 and Delta-10.
Cannabis-derived products containing very low THC amounts are broadly considered legal in Georgia and are widely available at shops around the state.
So when Gwinnett County cracked down on the products last year, shop owner Jennifer Byrd said her business was threatened and she took the county's district attorney to court.
"We find that it helps a lot of people," Byrd said. "A lot of people switch from harsher drugs, prescription drugs, over to this and are able to ween off.  And it does assist people with maybe some pain, some anxiety or whatever reason they're taking it."
Gwinnett County District Attorney Patsy Austin-Gatson, however, stresses what she sees as the dangers of Delta-8 and Delta-10, especially when children get their hands on them.
"These products may appear to be legitimate," she said. "However, they contain controlled substances that in some cases are lethal. The edibles that come from these stores cause children to lose focus in school and be at a point where they can't learn."
THC remains classified as a Schedule I controlled substance under federal law, so Austin-Gaston argues that because Georgia law doesn't specifically allow Delta-8 and Delta-10, they should be considered illegal.
"I think at this juncture, we need more clarification from the courts or the legislature," she said. "Right now, there are too many nuances involved that cause people like me to get sued when we're just trying to uphold the law."
A ruling from the state's highest court on Wednesday doesn't address the underlying legal grey areas of the products, which are sold under various names.
Instead, the court ruled against the plaintiffs, by lifting an injunction against enforcement, based on their pursuit of the case using an unauthorized legal procedure.
One of those plaintiffs, the shop owner, Byrd, said that she also wants some clarification, even if it's a total ban on the products.
"Forsyth (County) had made Delta-8 illegal to sell and nobody has a problem complying with that because they went through the right channels," Byrd said. But in Gwinnett County, she said, "There was no warning, there was no law change."
Georgia lawmakers introduced a bill this year that would treat all THC-containing products the same and strengthen measures preventing the sale of hemp products to minors.
That bill, Senate Bill 22, has passed in the state Senate but not in the state House.
Secondary Content
Bottom Content