Section Branding
Header Content
AAPI Lawmakers reflect on progress and hurdles two years after Atlanta spa shootings
Primary Content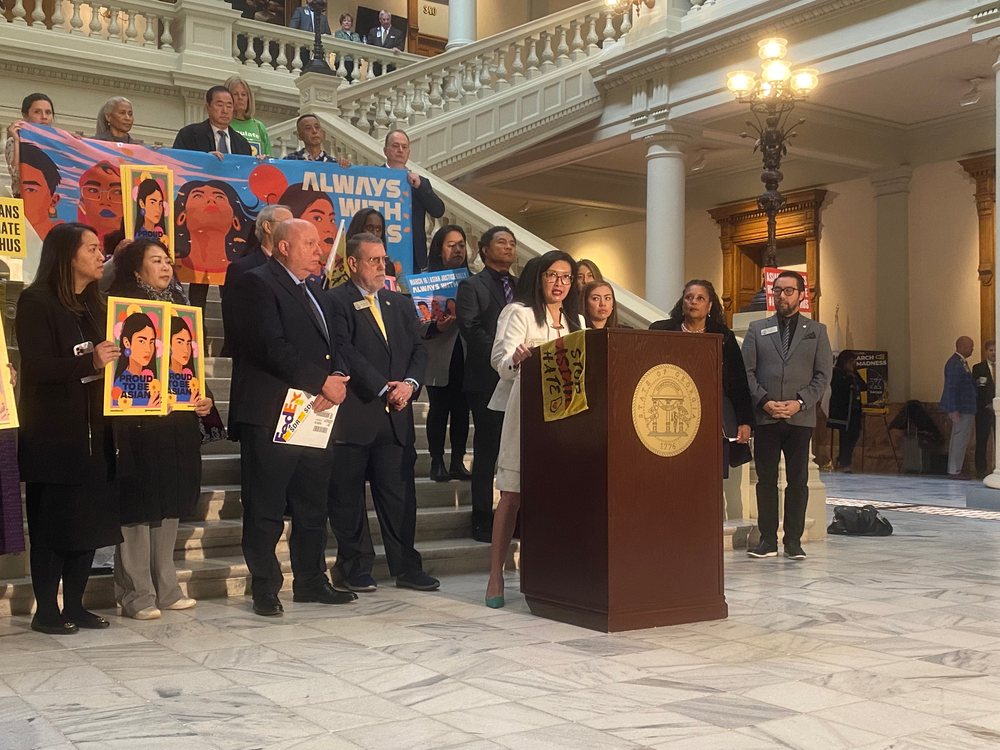 Two years have passed since the deadly shootings at spas in the Atlanta area that left eight people dead, including six Asian women. 
On the week of the anniversary, Asian American and Pacific Islander (AAPI) lawmakers mourn and reflect on progress and challenges since the shootings. 
"We certainly have raised awareness of hatred and crimes against Asian communities and other communities. In that way, we've certainly made progress. On the other hand, I think everyone would agree that we still have a long ways to go. think everyone would agree that there still needs to be a lot of trust," Rep. Marvin Lim (D–Norcross) said. 
Lim has focused on bridging the gap between minority communities and police. He said public safety concerns are often underreported in minority communities. 
Lim developed a cultural competency course for law enforcement officers. The course, offered by the Georgia Public Safety Training Center, teachers law enforcement officers about cultural customs.
"If the goal is to facilitate reporting and to better relations, by law enforcement, better understanding people in their own homes, in parks, in emergency situations, we will form better relations so that there will be a two-way conversation among law enforcement and communities," he said.
Lim hopes the course will help law enforcement better understand and respect unfamiliar customs, and help communities report concerns and crimes. 
The spa shootings were classified as a hate crime by District Attorney Fani Willis, the prosecutor in the case.
Stop AAPI Hate, an organization that tracks anti-Asian hate crimes, recorded nearly 11,000 incidents from March 2020 to December 2021 — more than 60% reported by Asian women. Experts saw a spike in anti-Asian hate crimes during the COVID-19 pandemic.  
Rep. Sam Park (D – Lawrenceville) said it is important for Asian Americans to remember that moment and organize to create change. 
"We have to organize, speak out, and call out injustice wherever we see it, with the understanding that the only way we can protect ourselves is if we're building these coalitions, these multiracial coalitions and fighting together injustices of any kind," he said. 
While Park advocates for more organization within the AAPI community, he is frustrated with the lack of action on gun safety bills by the legislature. Democrat Michelle Au (D – Johns Creek) filed two bills to align Georgia gun laws with Brady Law regulations. The bills would require universal background checks and a three-day waiting period for firearm purchases. Neither bill has received a committee hearing. 
Yong Ae Yue, 63;  Daoyou Feng, 44; Paul Michels, 54; Xiaojie "Emily" Tan, 49; Delaina Yaun, 33; Suncha Kim, 69; Soon Chung Park, 74; and Hyun Jung Grant, 51 all died in the shootings. 
Lawmakers have planned several events to reflect on the spa shooting tragedy, including a documentary screening and a rally.
Secondary Content
Bottom Content