Section Branding
Header Content
Researchers recover skeleton of Doc, an 11-foot alligator, deep in Okefenokee Swamp
Hero Image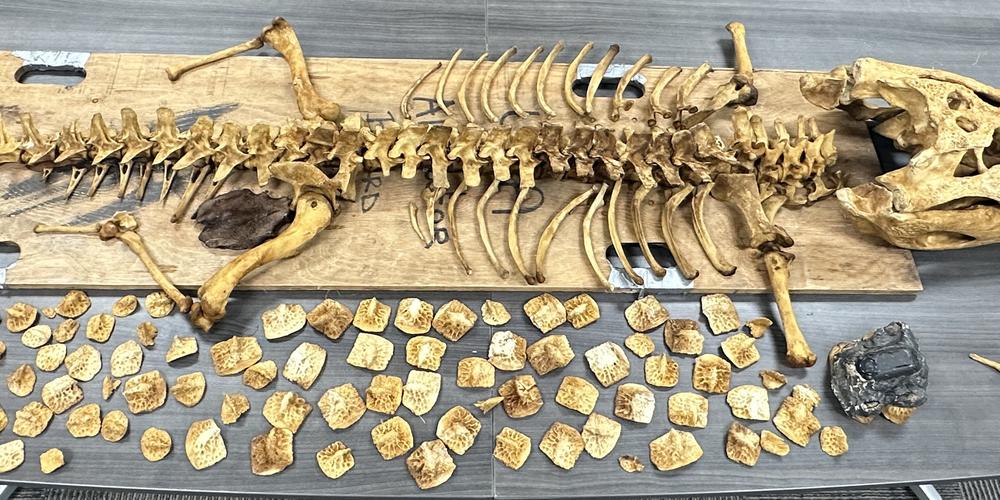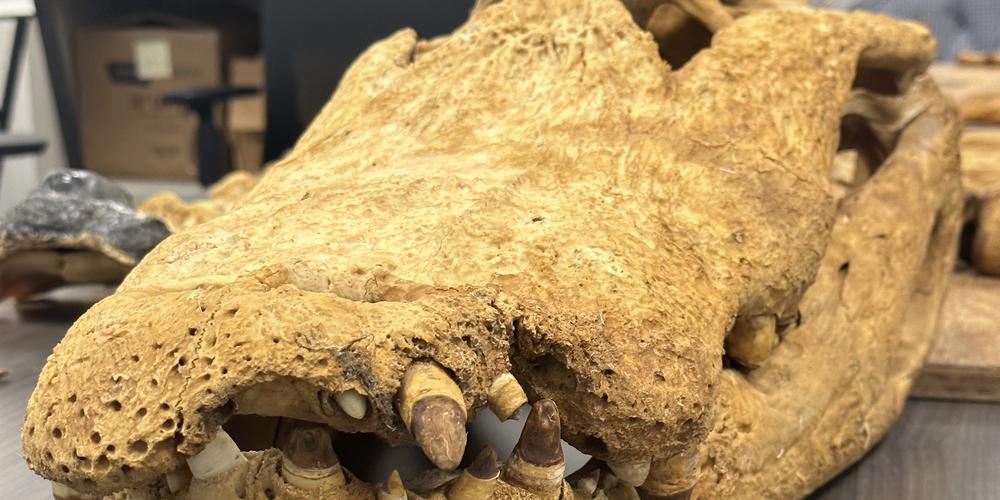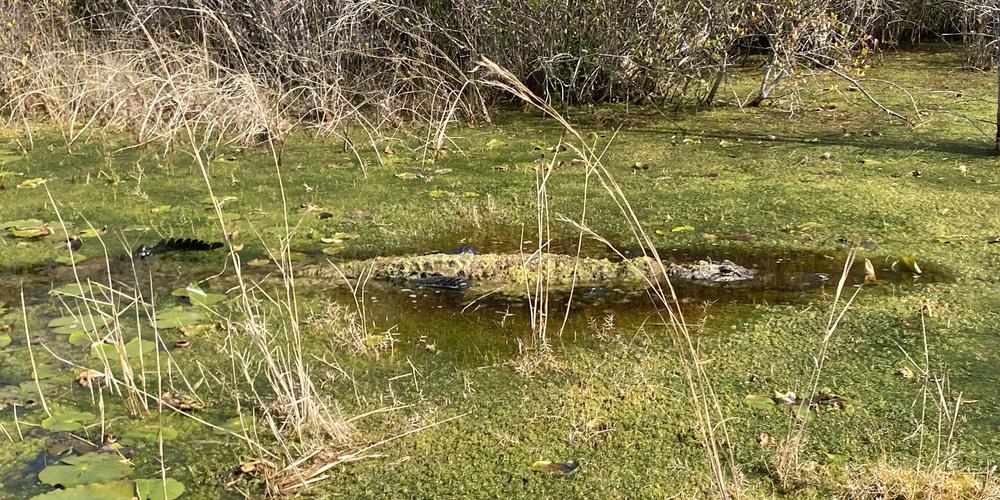 Primary Content
Researchers studying alligators in the Okefenokee Swamp recently recovered the remains of an 11-foot alligator they had been tracking.
The GPS tracker on the alligator, named Doc, stopped sending locations in August 2022 after Doc had moved into a secluded part of the refuge. A few months later and with the help of the Okefenokee National Wildlife Refuge, researchers found 60% of Doc's skeleton more than 14 miles into the refuge.
Mark Hoog is a master's student at Georgia Southern University and researcher with the UGA Marine Extension and Georgia Sea Grant. He was part of the team that found Doc's skeleton.
"So we put on our waders, got in the water and started poking around using the VHF to try to pinpoint exactly where he was," Hoog said. "So we're getting closer, getting closer and I actually ended up kicking his skull, which is how we actually discovered the bones."
Researchers were able to reassemble Doc's skeleton. Hoog said the skeleton is an opportunity for them to share what they learn about alligators in the Okefenokee.
"It's such a great educational tool to be able to show the public these bones especially from an animal that we actually was a part of the study," Hoog said. "It's not something you get to see very often where you can see and touch these bones and see just the uniqueness of an alligator skeleton."
Hoog said they will continue to share updates on their research on the UGA Coastal Ecology Lab Facebook page, where Doc, who was likely an older alligator, was featured last month. Scientists estimate the reptiles can live 60 to 70 years, but the UGA Coastal Ecology Lab said it can't determine Doc's age.
Secondary Content
Bottom Content