Section Branding
Header Content
Recyclable, reusable 'to-go' cups unveiled for Savannah's St. Patrick's Day parade
Primary Content
LISTEN: St. Patrick's Day revelers in Savannah will be able to carry alcohol through parts of the city's downtown Historic District in a commemorative aluminum cup. GPB's Benjamin Payne reports.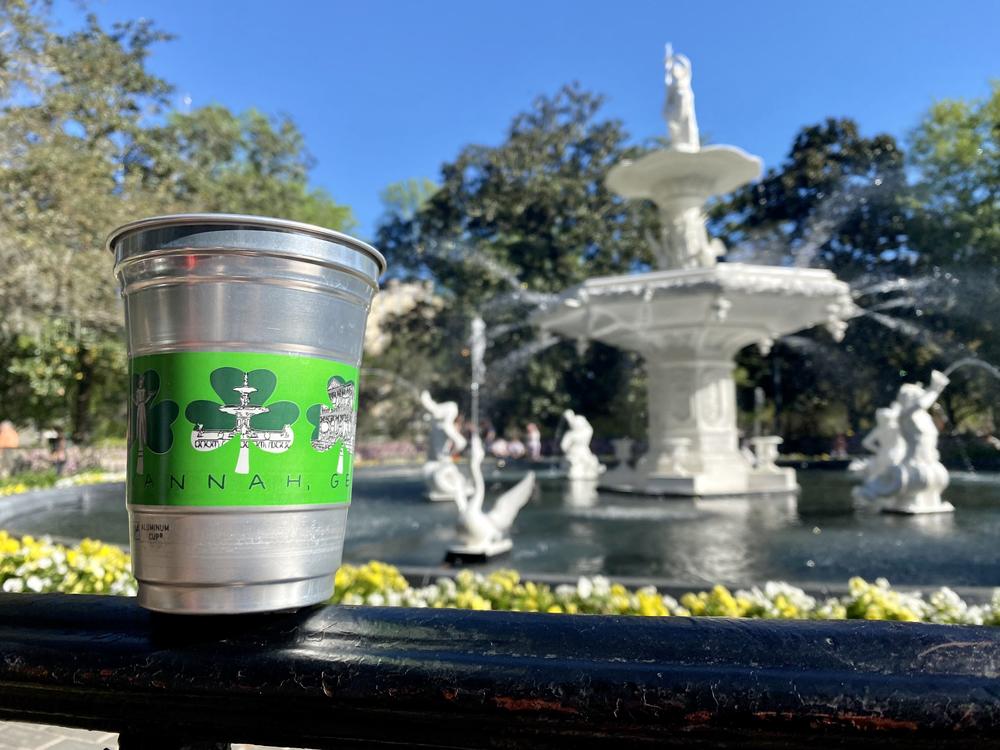 One of the most popular St. Patrick's Day parades in the U.S. will offer an environmentally friendly souvenir this year, in the form of reusable and recyclable "to-go" cups in accordance with the city's open-container ordinance.
Savannah has long been home to an open-container zone in part of its downtown Historic District, but this year's parade is the first in which bars and restaurants will serve alcohol in aluminum cups, featuring a design made by a local artist.
The Savannah Downtown Business Association on Friday unveiled the cups, which are are manufactured from recycled aluminum at a facility in Rome, Ga., and which bear six shamrock silhouettes encircling six Savannah landmarks illustrated by Brittany Curry: the Talmadge Memorial Bridge, the "Bird Girl" sculpture, the Forsyth Park fountain, the Gingerbread House, City Hall and the Cathedral Basilica of St. John the Baptist.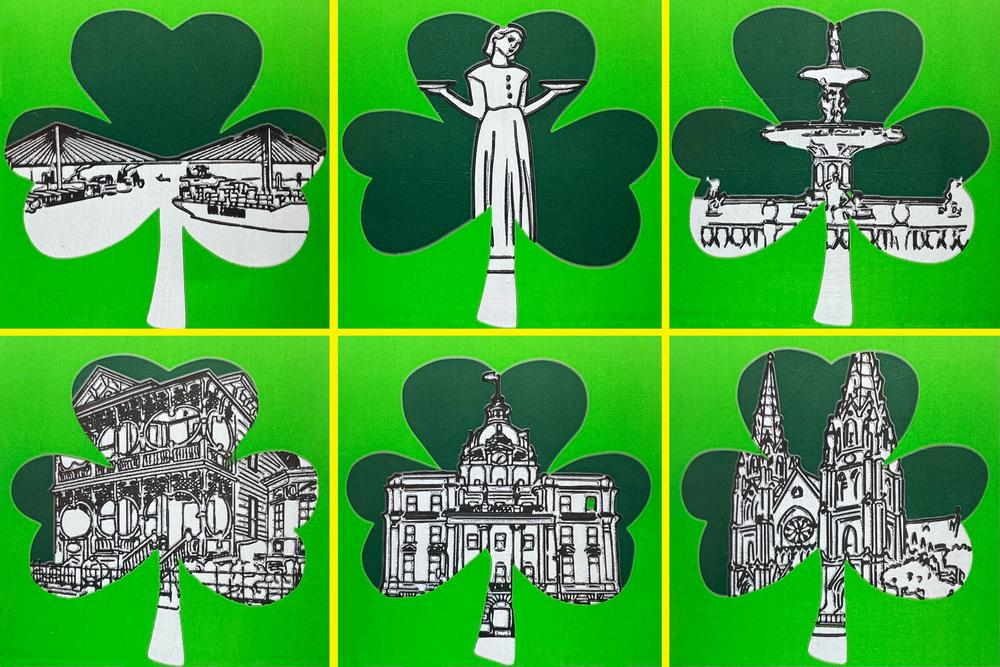 "I'm really excited that there are going to be thousands of people coming into Savannah and leaving with a cup that will probably stay in their cupboard and hopefully be used over and over again that will have my design and work on it forever," said Curry, who goes by InkyBrittany.
The parade is the largest annual event in Savannah, drawing roughly 400,000 visitors, according to the Georgia Department of Economic Development.
Secondary Content
Bottom Content