Section Branding
Header Content
Lawmakers: Bill dealing with passport fees passes the Senate after contentious debate on Day 25
Primary Content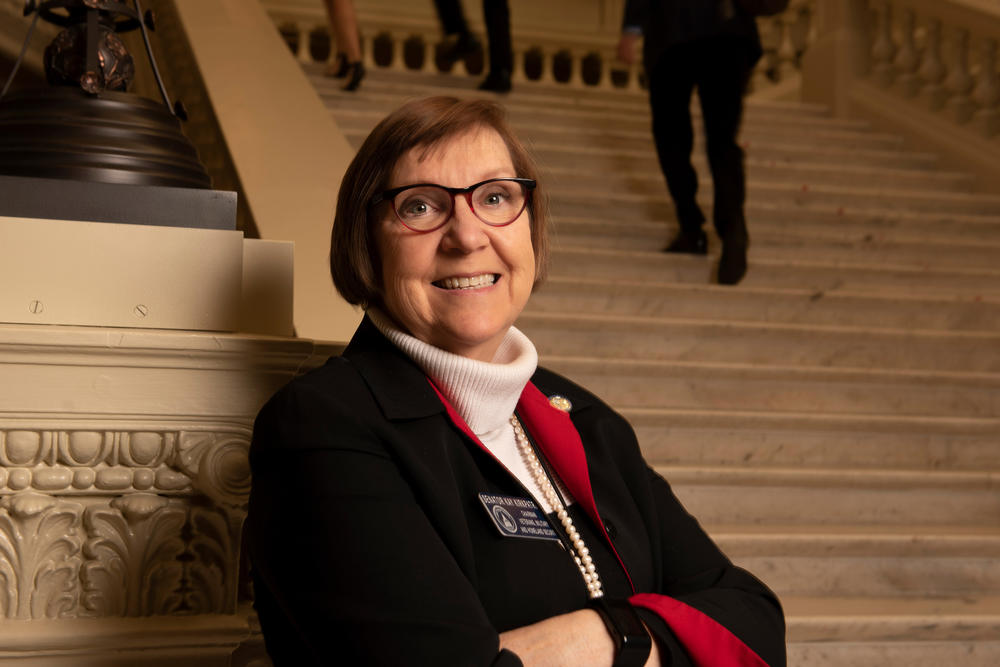 The Georgia Senate passed a bill that would limit the fees that county employees could collect from passport services on Day 25.  
Under Georgia law, clerks and judges who process passports are allowed to take home the processing fee as personal income. Senate Bill 19, sponsored by Sen. Kay Kirkpatrick (R-Marietta), seeks to change that. 
The bill comes after an Atlanta Journal-Constitution investigation found that a Cobb County clerk collected $425,000 in passport fees over a period of two years.  
SB 19 would require clerks and judges to disclose how much they made from passport fees, and requires them to split that revenue with the county that they work in. The amount of fees they collect would have to be processed through the payroll.  
The bill originally allowed counties to pay superior clerks a supplement of $7,500, but an amendment was passed on the floor to allow counties to raise that amount to $20,000. The amendment sponsored by Sen. Matt Brass (R-Newnan) also allows counties and clerks to determine how they want to split the revenue.  
Kirkpatrick said the bill will promote transparency in county government.  
"We should not be taking money home that is not disclosed or going through payroll at the county level," she said, noting that "passport processing takes place on county property, using county resources and county staff." 
Some lawmakers worried that the bill would discourage clerks and judges in rural areas from providing passport services. 
"When we think about legislation and the unintended consequences, again," said Sen. Derek Mallow (D-Savannah). "This is about the metro area. This is not about smaller counties and communities. The intent of this body is to legislate a few clerks [in the Atlanta area] that will have an impact on the rest of us." 
Opponents also noted that passport service providers in rural areas do not make as much from fees as those in urban areas, since fewer people need passport services.  
Sen. Harold Jones II (D-Augusta) said that the issue needs to be studied more to find a solution that works for both rural and urban areas. He said the bill is a reaction to recent news coverage.  
The bill passed 34 to 19 and now moves to the House.  
Secondary Content
Bottom Content