Section Branding
Header Content
Paulding County deputy faces legal action alleging excessive force
Primary Content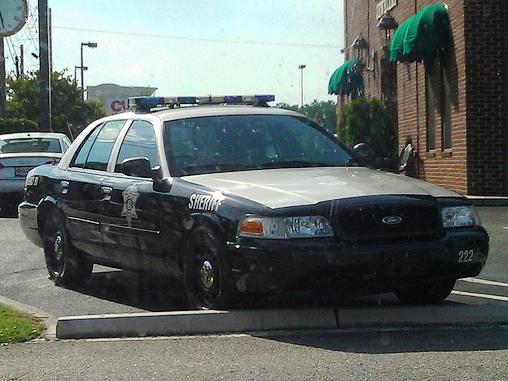 Attorneys representing a man injured during an interaction with a Paulding County deputy last year are taking legal action against the department.
Tyler Canaris is represented by Shean Williams and Sam Starks of The Cochran Firm for all civil charges and by Torris Butterfield on his criminal charges.
Canaris was initially stopped and questioned on March 4 by Paulding County Sheriff's Deputy Michael McMaster. Video footage of the incident was posted to YouTube this month spurring more public interest in the case.
The recording shows the deputy restraining Canaris against a car before slamming him on the ground. Canaris was hospitalized after the incident with a fractured skull among other injuries. He was formally arraigned with obstruction charges in December.
In the claim, the attorneys are demanding McMaster be dismissed from his job, that Canaris' medical bills be covered, and the criminal charges be dismissed.
Williams said he wants to see consequences for the officer involved and for the leaders in the department who overlooked his history of violent behavior.
"We want them disciplined and terminated because they're setting up a culture at Paulding County Sheriff's Department that allows and says it's OK to violate people's constitutional rights," Williams said. "It's OK because nothing will happen to you. There will be no consequences to your actions."
After the video was released, Paulding County Sheriff's Office requested the Georgia Bureau of Investigation review the incident. In a Facebook post, the sheriff's office said it will be "fully cooperating with all requests and inquiries from the GBI."
The GBI can only initiate this type of investigation after a request from local law enforcement. The request to investigate was received by the GBI Feb. 17. In a tweet, the bureau said, "the agents have opened an investigation and it is active and ongoing."
Attorneys representing Canaris questioned the timing of the GBI investigation request when the incident took place nearly a year ago. Williams said the video clearly showed a violation of his constitutional rights.
"The law enforcement agencies that Deputy McMaster works for, Paulding County Sheriff's Department, did nothing," he said. "They ratified his conduct, said it was OK, then allowed for prosecution of Tyler to occur."
Canaris' legal team said it would like to see a federal investigation into the Paulding County Sheriff's Office by the Department of Justice.
Secondary Content
Bottom Content