Section Branding
Header Content
No legal recourse for antisemitic flyers, Dunwoody police say
Primary Content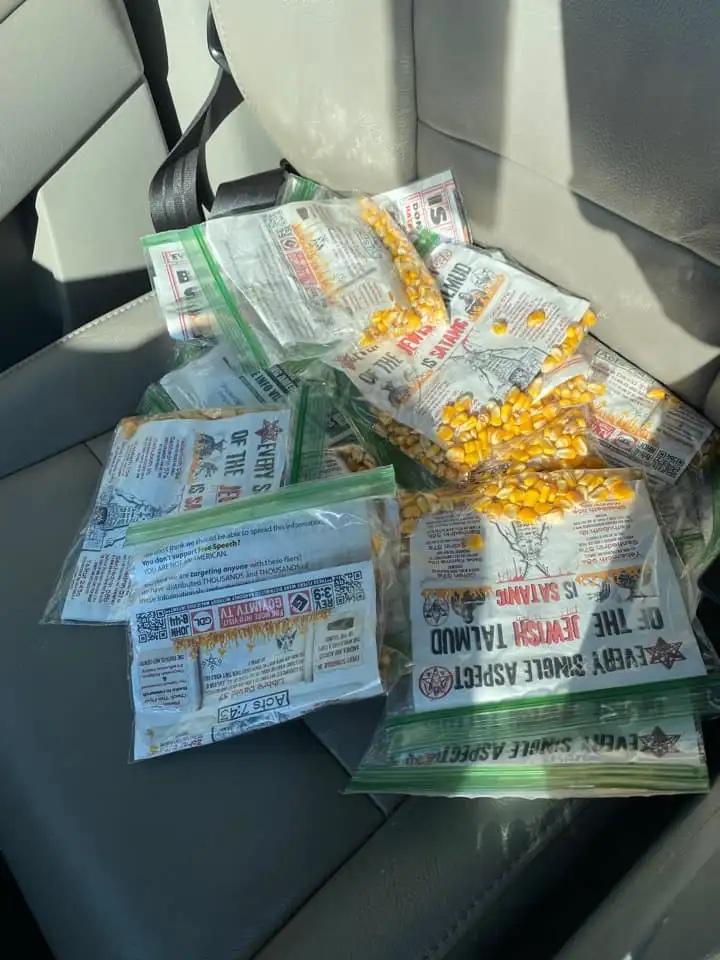 Authorities are saying that their hands are tied when it comes to prosecuting the people who distributed hundreds of anti-Semitic flyers throughout neighborhoods in the Dunwoody and Sandy Springs area in February, but a new state bill could be a game-changer.
At the Dunwoody City Council meeting on Feb. 13, police chief Billy Grogan, in response to questions from the panel, said the distribution of the flyers is protected under free speech.
"After conducting a thorough investigation and discussing this with the district attorney's office and the city's solicitor's office, there is no charge that we can make against them," Grogan told the council. "It's a free speech issue."
Council member Catherine Lautenbacher asked if there were any legal ramifications involving littering or invasion of personal property, and Council Member Rob Price inquired about implicit or outright terroristic threats contained in the missives, but Grogan said none of those factors would warrant an arrest.
"Lots of things are thrown in people's yards, and we cannot enforce one because we don't like the content and not enforce the other," he said. "It would be a disparate enforcement of the law and one that could potentially jam us up, legally."
Grogan said that the police know who distributed the material, saying that the organization had posted a video "online of people passing out the flyers."
The Goyim Defamation League, which took credit for the mass distribution of the flyers, posted several videos on its website showing a car throwing flyers into yards. It also linked to local media reports about the incident.
The video, entitled "Flyers on Flyers," shows a first-person perspective of the flyers being thrown from a car onto driveways, and includes several shots of a woman pointing a gun at the camera. The video, which was posted Feb. 1, doesn't contain any landmarks that could pinpoint where the distribution took place. The incident in Dunwoody and Sandy Springs took place in the early morning hours of Feb. 5.
The flyer says in its headline "Every single aspect of the Jewish Talmud is satanic." Another rendition of the flyer claims the Anti-Defamation League "was established in 1913 to protect a Jewish child murdering pedophile."
A bill introduced in the Georgia House of Representatives in January, sponsored by State Rep. Esther Panitch (D-Sandy Springs), would define a definition of anti-Semitism that could make it easier to prosecute under the Hate Crimes Act, which was passed in 2020.
The definition of anti-Semitism would require state agencies and departments to "consider such definition when determining whether an alleged act was motivated by discriminatory anti-Semitic intent."
This story comes to GPB through a reporting partnership with Rough Draft Atlanta.
Secondary Content
Bottom Content