Section Branding
Header Content
Coca-Cola sees slower growth ahead as price hikes moderate
Primary Content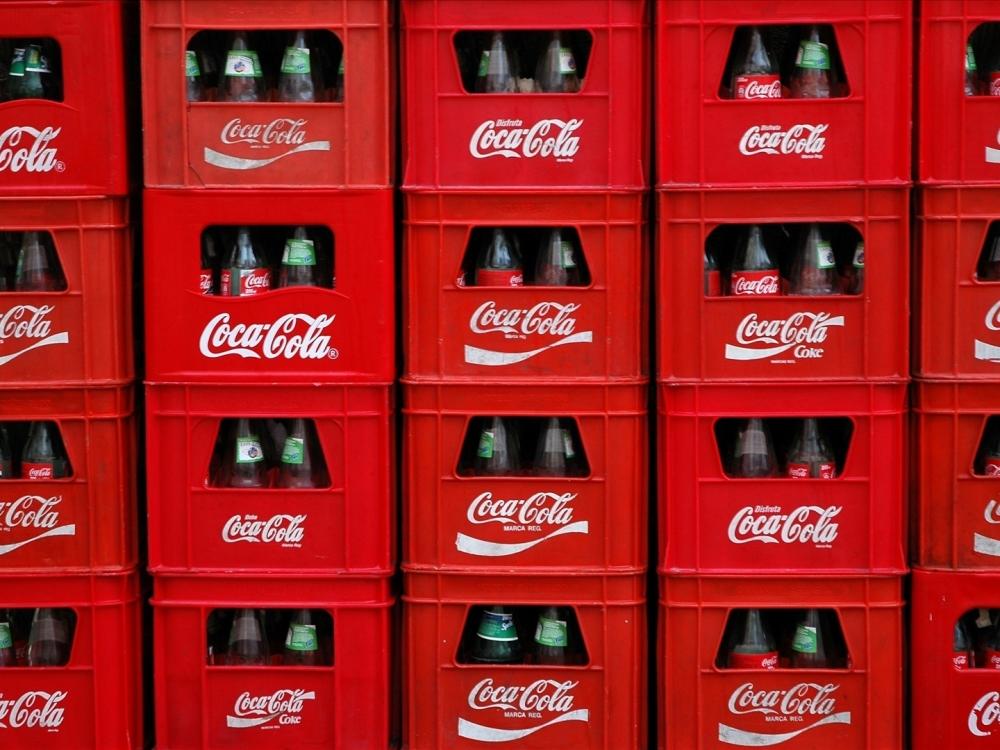 Coca-Cola said higher prices didn't hurt demand for its drinks in the fourth quarter, but it expects slower growth ahead as inflation cools and price increases moderate.
The Atlanta company said Tuesday it expects organic revenue growth of 7% to 8% this year which would be half the 16% growth it delivered in 2022.
Higher prices were a big contributor to Coke's revenue growth last year as it tried to compensate for rising costs of raw ingredients, labor and transportation. Pricing and mix — which includes changes in package sizes — contributed 12% to revenue growth in the fourth quarter, while concentrate sales rose 2%, Coke said. 
Marketing costs also increased as Coke tried to grow sales in booming markets like India.
In addition to shrinking can sizes or offering cheaper, returnable bottles in some markets, Coke has has been promoting more expensive products, like soft drinks in slimmer cans. It has high hopes for Jack and Coke, a ready-to-drink cocktail made with Jack Daniel's whiskey, which will go on sale in the U.S. at the end of March.
"We need to earn our pricing by delivering for consumers a value they appreciate," Chairman and CEO James Quincey said Tuesday in a conference call.
Quincey said Coke will continue to raise prices this year globally, but its price increases in developed markets will likely moderate along with inflation.
Coke's revenue rose 7% to $10.1 billion in the October-December period, the company said Tuesday. That was slightly ahead of Wall Street forecasts, according to analysts polled by FactSet. 
Demand for Coca-Cola Zero Sugar jumped 9% in the period, even as overall sales of sparkling soft drinks were flat. Coffee sales were up 11% as Coke expanded availability of its Costa brand. Sports drink sales grew 1%. Sales of juices, dairy and tea were down.
Case volumes fell 1% globally in the fourth quarter. Coke said strong growth in various markets, including Brazil, Mexico and Great Britain, was overshadowed by the suspension of Coke's business in Russia. The company's pullout from Russia was finalized in August.
North American case volumes were flat for the October-December period as growth in soft drinks, juices and Fairlife dairy were offset by declines in other categories. Quincey said the integration of Bodyarmor, the sports drink brand it acquired for $5.6 billion in late 2021, has been bumpier than the company would have liked
Case volumes fell 1% in Asia as strong growth in India and Vietnam was offset by pandemic restrictions in China. Case volumes fell 5% in Europe but rose 2% in Latin America.
Coke's rival PepsiCo also benefited from price hikes in the fourth quarter, and last week reported better-than-expected sales. But Pepsi also warned that consumers may be less willing to accept price increases as this year progresses.
Coke said its net income fell 16% to $2 billion for the October-December period, partly because the strong U.S. dollar impacted overseas profits. Adjusted for currency and other one-time factors, Coca-Cola earned 45 cents per share, line with analysts forecasts.
Coke shares fell 1% in morning trading Tuesday.
Secondary Content
Bottom Content