Section Branding
Header Content
'I hate to look.' Deadly stretch of Macon road lacks crosswalk, stoplight as pedestrians keep dying
Primary Content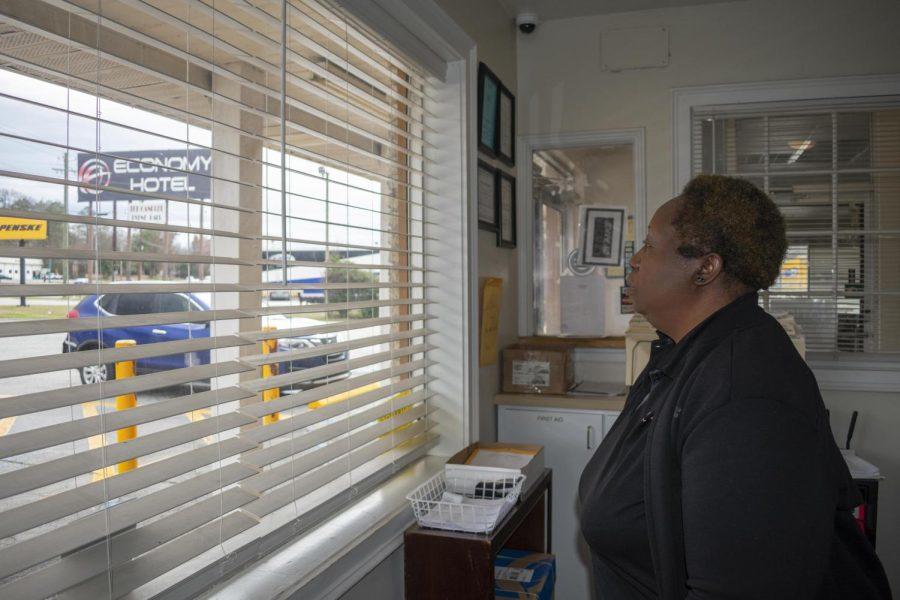 Imogene Patterson peers through the blinds in her office on a recent Friday, watching the trucks and cars speeding along the five-lane highway in front of the hotel she manages.
Throughout each day, she sees guests crossing U.S. 41 on foot, or in a wheelchair, to get to the Circle K convenience store– the closest place to buy a loaf of bread, a pizza or a fountain drink.
"I hate to look out the window," Patterson said standing at the check-in desk inside the Economy Hotel on Pio Nono Avenue. "You just hold your breath. You really, really do."
Five people have been hit by cars and killed in the past six years on a 500-feet stretch of Pio Nono between Glendale Avenue and Dewey Streets, just south of the exit and entrance ramps for Interstate 75.
There is no crosswalk, no stoplight and the speed limit is 50 mph.
The latest death occurred days earlier on Feb. 7. Betty Jackson was hit by a car and killed at Dewey Street. The late 56-year-old had recently checked back into the hotel with her husband, Patterson said.
"She's a repeat guest and it was sad to lose her that way," Patterson said.
A 73-year-old woman at the wheel of a Toyota 4-runner hit Jackson about 8 p.m. Jackson died at a Macon hospital.
The five deaths, including Jackson, each occurred in the dark hours after sunset and before sunrise.
In addition to Jackson, two of the others killed there also were guests at the 110-room hotel, which Patterson said is regularly booked at capacity.
A cross propped up on a cement block is adorned with fake red flowers outside Rutherford Trophies next door to the hotel. The roadside memorial is not far from where 64-year-old Johnny Arnold Sr. was hit by a car in October 2020. Arnold also was a hotel guest.
"It's really, really sad to keep losing clientele," Patterson said. "The traffic does not slow down. … We really need a crosswalk for the safety of the pedestrians here."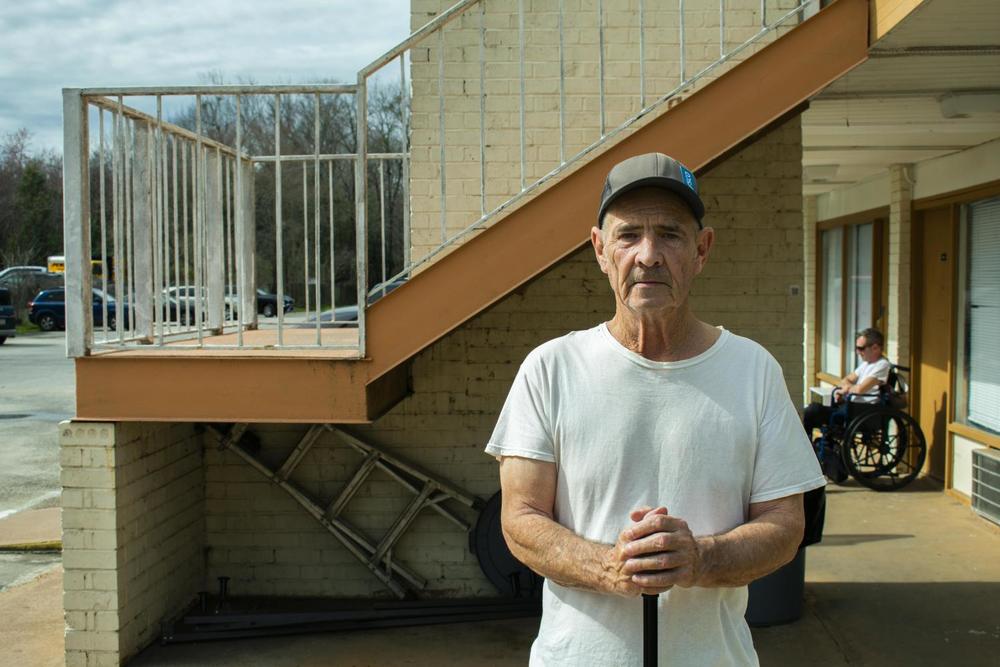 Lowering the speed limit, adding a stoplight or a button-activated crosswalk could help prevent future deaths, Patterson said.
Pio Nono Avenue is both a state road, Ga. 247, and federal road, U.S. 41.
The Macon-Bibb County government would need the Georgia Department of Transportation's attention, permission and cooperation to make changes to the road including safety improvements. Working through the bureaucratic process to determine what those improvements would be and which entity would pay for them can take years.
Bill Fuson moved from the now-demolished Magnolia Court to the hotel last April.
"I mean, you try to get across that road, you cannot make it without risking your life," Fuson said. "It's simple. Just put a stoplight there where somebody can punch a button and stop the traffic. I don't know why they don't do it."
Fuson said he walks a lot because he doesn't have a car and the taxi service is pricey. He relies on friends for rides and seldom has to cross Pio Nono.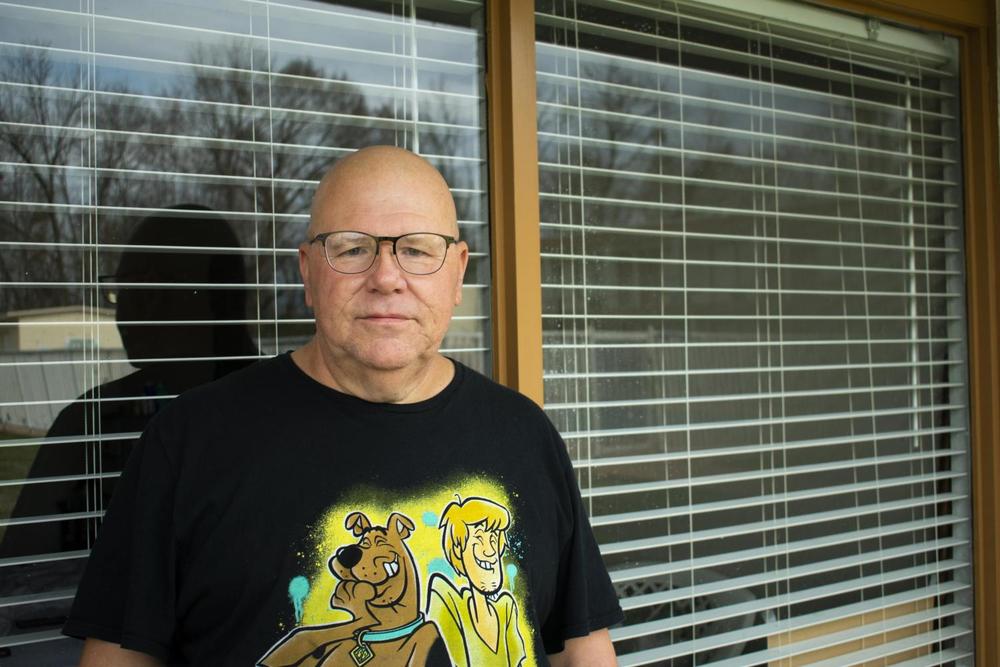 "If I have to go somewhere, I'll go to Piggly Wiggly down here. That's on this side," he said.
Though the hotel is home for many of its guests, the only cooking appliance allowed is a microwave. A Bojangle's across the street closed more than a month ago, but JJ's Fish is open down the road from the hotel.
Steven Howard said options for a hot meal nearby are limited, so he sometimes crosses Pio Nono to get a pizza or a donut from Circle K. Howard checked into the hotel last June and has since taken note of how dangerous the road is.
"I think they need to drop the speed limit down to about 40 and have a little police presence out here," Howard said, adding that the nearest crosswalk is more than a half-mile north of the hotel near Roses Discount Store. "There's people getting killed left and right and hit left and right on this road."
This story comes to GPB through a reporting partnership with The Macon Newsroom.
Secondary Content
Bottom Content