Section Branding
Header Content
Savannah's airport soars above pre-pandemic passenger count, setting new record in 2022
Primary Content
LISTEN: Savannah's commercial airport eclipsed 3.5 million passenger arrivals and departures, surpassing pre-pandemic travel. GPB's Benjamin Payne reports.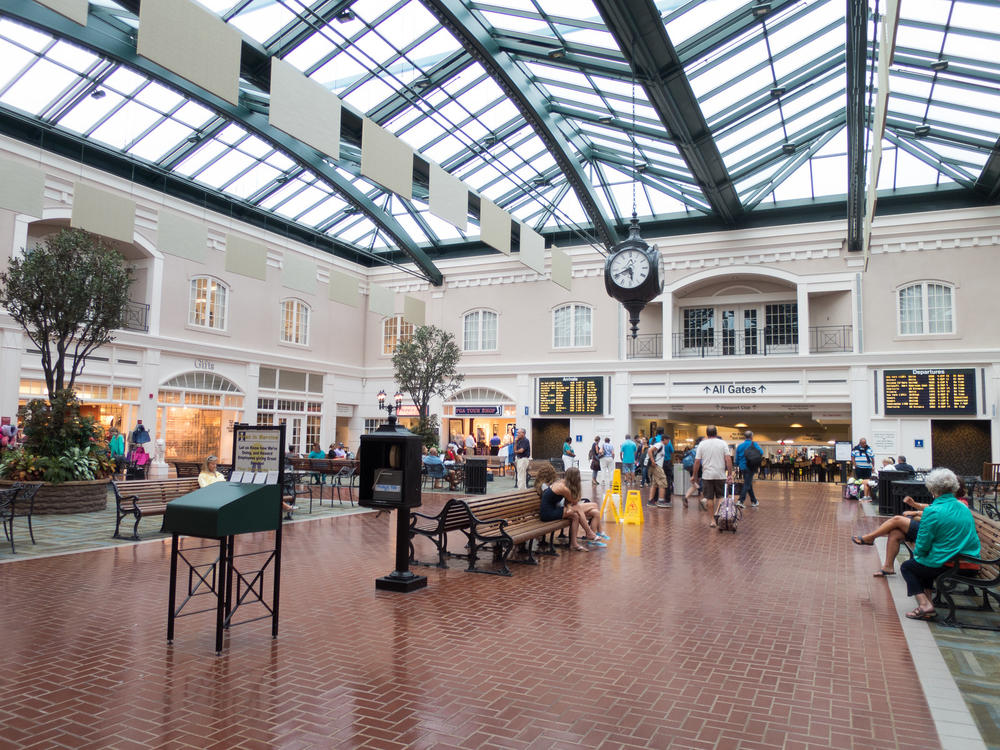 Travel through Savannah / Hilton Head International Airport has bounced back from the slump of the COVID-19 pandemic, as the airport announced Monday that it saw a record-high number of passengers in 2022.
3,533,294 passengers traveled through the airport last year, surpassing the previous record set in 2019 by just over 500,000 passengers, and nearly triple the 1.2 million seen during the first year of the pandemic, in 2020.
Passenger count reflects the total number of enplanements and deplanements, meaning that a single person can account for multiple passenger counts. For example, a single round-trip flight to or from the airport would count as two passengers.
Savannah / Hilton Head International Airport director of marketing Lori Lynah attributes the rise in part to a release of pent-up demand for travel after the height of the pandemic.
"I do think people were cooped up," Lynah said. "I think that people could work remotely, and a lot of people took advantage of that. And it's beautiful here. I mean, what more could you want?"
More than $150 million in capital improvement projects are in the works, including the addition of new gates, parking spots and TSA security checkpoints.
Airlines have expanded their services at the airport, as it now offers daily direct flights to more than 30 destinations, along with less frequent and seasonal flights, including smaller markets such as Hartford, Conn., and Grand Rapids, Mich..
Unlike many airports, Savannah's 3.5 passenger count included virtually no layovers, as the airport is an origin and destination airport that does not have any scheduled layovers.
Secondary Content
Bottom Content