WATCH LIVE | Former First Lady Rosalynn Carter's Carter Center Departure Ceremony and Tribute Service at Glenn Memorial Church at Emory University at 11:30 A.M.
Section Branding
Header Content
Macon's Ocmulgee Mounds expected to become National Park, but roadblocks remain
Primary Content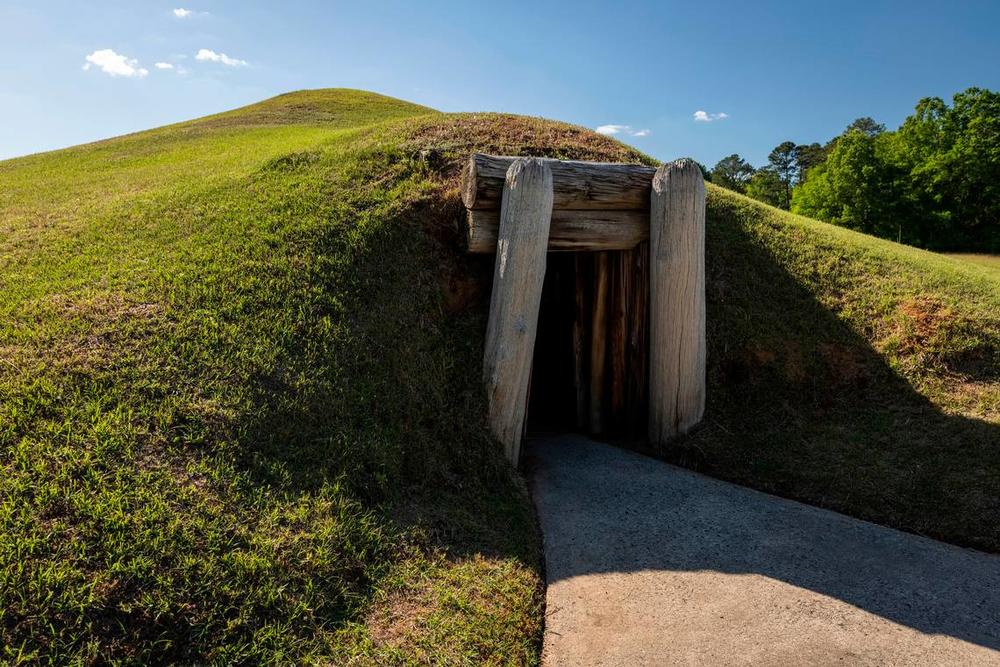 On Feb. 3, 2017, the Ocmulgee Mounds National Historical Park Boundary Revision Act was passed by the U.S. House of Representatives, officially setting in motion a plan to expand and protect the Ocmulgee Mounds under federal law.
Six years later, supporters of the initiative are wondering when Macon will get its long awaited national park.
"This community has waited. We've been calling for this, frankly, since 1934," Seth Clark, Macon-Bibb County mayor pro-tem and executive director of the https://www.ocmulgeepark.org/https://www.ocmulgeepark.org/, said. "This is a project that's been 100 years in the making."
There is no certain timeline, but the director of advocacy for the initiative, Tracie Revis, said there are a few more steps in the process.
Revis said the park is in the end stages of a National Parks Service (NPS) study ordered by Congress. Areas must undergo this study, which NPS has three fiscal years to complete, before they can gain an official designation.
The designation would put the Ocmulgee Mounds under NPS protection. A National Park designation should also drive more tourism to Bibb County.
These studies assess "whether an area contains natural or cultural resources that are nationally significant, constitutes one of the most important examples of a type of resource, and is a suitable and feasible addition to the park system," according to the Congressional Research Service.
It has been reported that these NPS studies are piling up, but this is not expected to impact the Ocmulgee Mounds since it's nearing completion already.
Folks behind the initiative are also waiting for a bill to be drafted in Congress. This bill would focus on three primary factors, Revis said: redesignation of Ocmulgee Mounds as a national park, expansion of the boundaries of the park and co-management involving the Muscogee (Creek) Nation. According to both Revis and Clark, this step has contributed to the project stalling.
"While there is a hang-up, it's also important for the public to understand that Congress creates national parks, and if it is the will of Congress to create the 64th National Park in the 56 river miles between Macon, Georgia and Hopkinsville, Georgia, they can do that," Clark said.
The support for raising the Ocmulgee Mounds National Historic Park to national park status is bipartisan — Rep. Sanford Bishop (D) and Austin Scott (R) and Sen. Raphael Warnock (D) and Jon Ossoff (D) are all in favor of the initiative. Also in support is the Inter-Tribal Council of the Five Civilized Tribes (Cherokee, Chickasaw, Choctaw, Muscogee [Creek] and Seminole Nations), which has been in support since the initial act was introduced.
Clark expects to have a national park in Macon this year despite frustrations with the long process. In the meantime, he said, supporters of this initiative are encouraged to "tell Congress."
"We made a deal with Congress three years ago," he said. "And we kept our end of the bargain."
This story comes to GPB through a reporting partnership with The Telegraph.
Secondary Content
Bottom Content