Section Branding
Header Content
'He was bold, ... he was gender-nonconforming.' New film examines life of Little Richard
Primary Content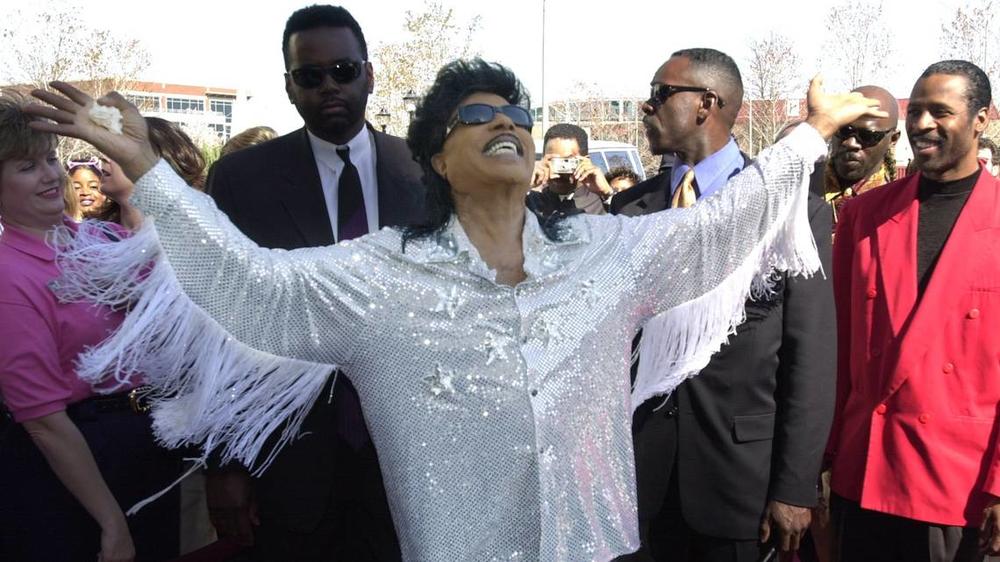 A new documentary film about Little Richard, the Macon-born architect of rock 'n' roll, is a nuanced exploration of his life and career and the path he forged for generations of entertainers.
"Little Richard: I Am Everything" recently premiered at the Sundance Film Festival and was expected to at some point be broadcast on CNN and streamed on HBO Max.
The film is described in promotional material as one that "explodes the whitewashed canon of American pop music," shining "a clarifying light on the Black, queer origins of rock 'n' roll, (establishing) the genre's big bang: Richard Wayne Penniman."
The documentary about Penniman, who died in 2020 at age 87, features interviews with stars and scholars alike, including Paul McCartney, Nile Rodgers and Mick Jagger, as well as accounts from people closest to Penniman.
Lisa Cortés, the film's director, said in a Deadline Hollywood video interview at Sundance that "it was important to kind of peel the onion, to look at this icon and his contributions, but to recognize the very complex, brilliant man was an architect and originator of very important sound, and that's rock n roll. And to understand that as an architect, an originator, that he was a Black queer man, that he had godmothers and godfathers ... who were also black and queer."
Cortés said she was most interested in Penniman's personal "struggle between the sacred and the profane."
"He's a deeply religious person, and he never loses his faith," she said. "Even when he's doing lots of drugs, having lots of sex, talking about it. ... But it was difficult for him to rectify his faith with being queer, and not understanding that there was a space where he could do both. ... It's ultimately beautifully human."
Cortés goes on in the interview to mention how Penniman — "he was bold, he was beautiful, he was gender-nonconforming," she said — paved the way for future artists.
"You don't have a Harry Styles, you don't have a Lil Nas X, I believe, you don't have a Prince, if you didn't have Little Richard. ... It's more than the music," she said. "You don't have a freedom of expression."
This story comes to GPB through a reporting partnership with The Telegraph.
Secondary Content
Bottom Content