Section Branding
Header Content
Georgia Today: State of the State, bill to repeal Georgia's abortion law, bogus COVID treatment fine
Primary Content
On the Wednesday Jan. 25 edition of Georgia Today: Gov. Kemp delivered the State of the State address today, there's a bill to repeal Georgia's abortion law, and bogus COVID treatments result in a hefty fine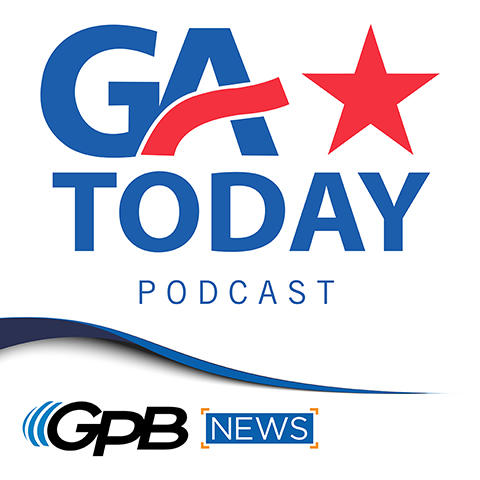 Peter Biello: Welcome to the Georgia Today podcast from GPB News. Today is Wednesday, Jan. 25. I'm Peter Biello. On today's episode: the governor says Georgia is stronger than ever in his annual State of the State address; Democratic lawmakers introduce a bill to repeal the state's abortion ban; and a federal judge has penalized a woman in Fulton County for allegedly marketing bogus treatments for COVID-19. These stories and more are coming up on this edition of Georgia Today.
Peter Biello: Gov. Brian Kemp delivered his annual State of the State address today, saying Georgia has never been stronger and more resilient. GPB's Stephen Fowler reports from the Capitol.
Stephen Fowler: Kemp enters his second term at the peak of his power with new legislative leaders and a robust state budget plan strengthened by a strong economy. In a state of the state address, he also touted Georgia's recent success with economic development and called for investments in priorities like education, housing and boosting pay for state employees and teachers.
Gov. Brian Kemp: While some politicians have continued to grumble about teacher pay in Georgia, I would like to share the facts. In total, we would have given — we will have given hardworking educators a $7,000 pay raise in just five years.
Stephen Fowler: Most of this legislative session will be spent on the governor's $32.5 billion budget proposal, part of a vision that Kemp says will usher in a, quote, new era of government in Georgia. For GPB News, I'm Stephen Fowler at the Capitol.
Peter Biello: In their official response to Kemp's address, Georgia Democrats said the state can do better on health care, worker pay and other priorities. Atlanta state Sen. Democrat Elena Parent said the governor's budget covers a shrinking percentage of education costs, like student transportation.
Elena Parent: We cannot keep shifting education costs to local districts, especially in rural communities that simply cannot afford to shoulder that burden.
Peter Biello: She called on reforming the state education funding formula and proposed a $10,000 raise for teachers and law enforcement officers.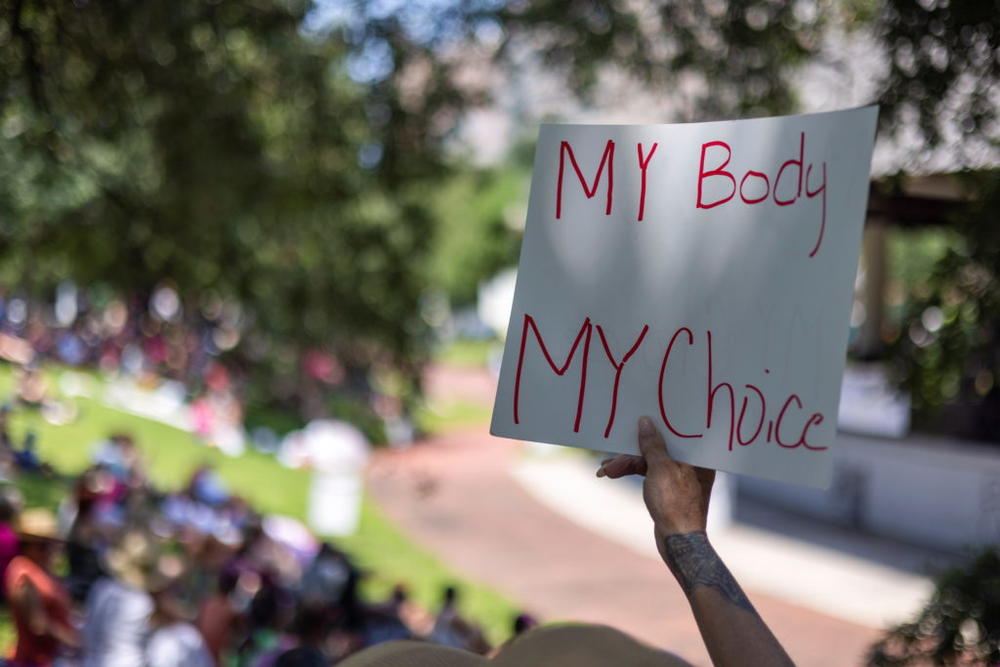 Story 2
Peter Biello: 60 Democratic state lawmakers have signed on to a proposed bill to repeal Georgia's abortion law, which limits the procedure around six weeks into pregnancy. GPB's Sofi Gratas reports on yesterday's announcement.
Sofi Gratas: Democrats, who are the minority party in the legislature, stood with pro-abortion advocates at the Capitol shortly after filing the Reproductive Freedom Act. They say the bill aims to overturn Georgia's current law and remove barriers to access. One way would be to expand insurance coverage for procedures. Health plans, including Medicaid, are not allowed to pay for abortions, in most cases under the current law. Minority Leader and House Representative James Beverly spoke at the Capitol.
James Beverly: Georgia Republicans have pulled out all stops to threaten reproductive freedom. We have to take the fight to them.
Sofi Gratas: The state Supreme Court will hear arguments in March on last year's lower court ruling to block Georgia's abortion law, a decision that was quickly overturned. For GPB News, I'm Sofi Gratas.
Story 3
Peter Biello: Democratic Rep. Mike Glanton of Jonesboro has resigned from the Georgia House of Representatives. Gov. Brian Kemp set the special election to fill the seat for March 21st. The Army veteran and minister served 14 years in the House and two separate stints. Three other House seats and one Senate seat are currently vacant in the General Assembly. Voters could fill all four on Jan. 31 or two contests could go to runoffs.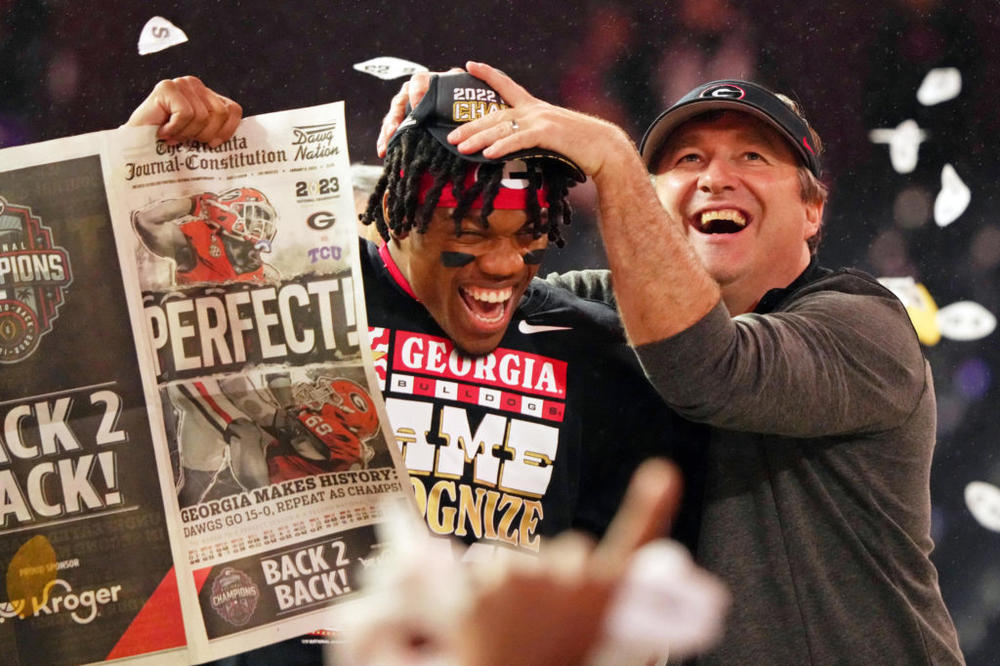 Peter Biello: In the University of Georgia's most extensive comments on the wreck that killed football player Devin Willock and a recruiting staff member, athletic director Josh Brooks said yesterday the two were not on department business at the time of the incident. The wreck occurred after the Bulldogs celebrated their second straight national title. It also left offensive lineman Warren McClendon with minor injuries and seriously injured another member of the recruiting staff. The incident, which occurred in the early morning hours of Jan. 15, not far from the school's Athens campus, has raised questions about the relationship between athletes and those who work in the athletic department. The police report listed EAN Holding as the owner of the 2021 Ford Explorer involved in the crash. That's the name of the rental vehicle company that does business as Enterprise. It was not clear who had rented the vehicle, though it is similar to those used by the university for recruiting visits.
Story 5
Peter Biello: The DeKalb County district attorney is recusing her office from an investigation involving a shooting that killed a protester and wounded a member of the state patrol. GPB's Amanda Andrews has more.
Amanda Andrews: The shooting took place on the site of a proposed police training center in DeKalb County. Protesters have been on the land that includes the public park for months. They say they're there to protect the environment and prevent the center from being built. During a multi-agency operation by law enforcement to remove protesters, activist Manuel Teran was killed. The incident is under investigation by the Georgia Bureau of Investigation, who would typically send the results to the DeKalb district attorney. DA Sherry Boston says she wants to remove any potential conflict of interest in the investigation of the shooting.
Sherry Boston: I assured the community that I was going to take a certain approach on this case — cases so that whatever the outcome yielded, that the community could feel that it was done with transparency, accountability and fairness.
Amanda Andrews: The district attorney's office will still prosecute the protesters arrested, including those facing domestic terrorism charges. For GPB News, I'm Amanda Andrews in Decatur.
Story 6
Peter Biello: A federal judge has penalized a woman in Fulton County for allegedly marketing essential oils and supplements as treatments for COVID-19. GPB's Benjamin Payne reports.
Benjamin Payne: Eliza Bacot has been ordered to pay a $15,000 fine to the federal government and to share several years of financial records. This comes after prosecutors filed a civil lawsuit against Bacot, who brands her wellness business under the name The Organic South. Prosecutors say she deceptively marketed several products from the multilevel marketing company doTERRA. Those products were presented by Bacot in Zoom webinars as treatments for COVID-19, according to prosecutors, Despite there being no credible scientific studies supporting that claim. In court records, Bacot neither admits nor denies the allegations that she misled consumers. Federal law prohibits businesses from making false claims about COVID-19 treatment for as long as the public health emergency remains in effect. Right now, it's set to end in April. For GPB News, I'm Benjamin Payne.
Peter Biello: The Carter Center says that only 13 cases of Guinea worm disease were reported worldwide last year. That's a significant drop from when former President Carter began leading the global eradication effort in 1986, when the disease infected 3.5 million people. The Atlanta-based center founded by former President Jimmy Carter and his wife Rosalynn, said the remaining infections occurred in four countries in sub-Saharan Africa. After decades of progress, the eradication programs director says the last phase of the global effort to eradicate the parasitic disease will be the most difficult. Guinea worm affects some of the world's most vulnerable people and can be prevented by training people to filter and drink clean water. Guinea worm is poised to be the second human disease to be eradicated after smallpox. That's according to the Carter Center.
And that is it for this edition of Georgia Today. If you haven't yet subscribed to this podcast, I highly encourage you to do so now. That way, we will pop up in your podcast feed tomorrow and you will stay current on all the news in Georgia. And if you've got feedback, we'd love to hear it. Send us an email. The address is GeorgiaToday@GPB.org.
I'm Peter Biello. Thank you so much for listening. We'll be with you tomorrow.
GPB's Georgia Today newsletter hits your inbox on Tuesdays, Wednesdays and Thursdays with top stories from around the state featuring news, politics and more. Subscribe here.
Secondary Content
Bottom Content