Section Branding
Header Content
Georgia Today: No Trump info from Fulton DA, UGA player arrested, Braves lose another member of team
Primary Content
On the Tuesday Jan. 24 edition of Georgia Today: The Fulton DA does not want to release info from the investigation into Donald Trump, a UGA player was arrested, and the Braves have lost another member of their team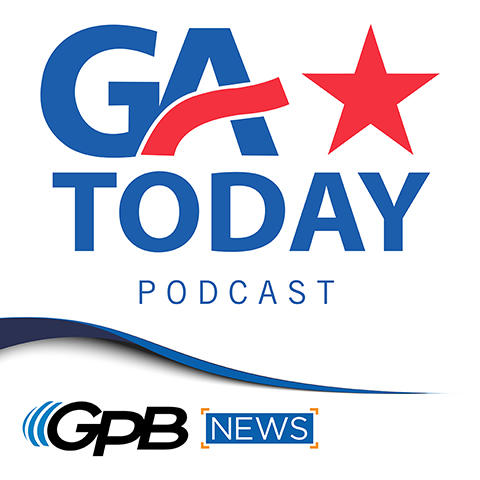 Peter Biello: Welcome to the new Georgia Today podcast from GPB News. Today is Tuesday, Jan. 24. I'm Peter Biello. On today's episode: The Fulton County District Attorney's Office is arguing against the release of a final report from the special grand jury investigating election interference from 2020. A UGA football player has been arrested and the Braves are losing another member of their team. These stories and more are coming up on this edition of Georgia Today.
Peter Biello: The Fulton County District Attorney's office is arguing against the release of the final report from the special grand jury investigating 2020 election interference, for now. GPB's Stephen Fowler reports on the latest court hearing.
Stephen Fowler: Fulton County District Attorney Fani Willis and her staff told the judge that releasing the report might jeopardize people that could be future defendants and that decisions about indictments are, quote, "imminent." Lawyers for a group of media outlets argued that nothing about the report or the laws surrounding how reports are written require them to be secret or to wait. Fulton County Superior Court Judge Robert McBurney said Tuesday he would take time to think about it and give plenty of notice if he does decide to release some or all of the final recommendations. The special grand jury spent about eight months investigating efforts to overturn Georgia's 2020 presidential election, but it's up to the DA to ultimately issue charges. For GPB News, I'm Stephen Fowler.
Story 2
Peter Biello: University of Georgia police arrested a UGA football player on charges of domestic violence. Clark County jail records show that Rodarius Thomas was booked on a felony count of false imprisonment and a misdemeanor count of family violence battery. While details about the charges weren't immediately known, a statement from UGA Athletic says the report is, quote, "disappointing and not reflective of the high standards we have for our student athletes." Thomas recently transferred to Georgia from Mississippi State.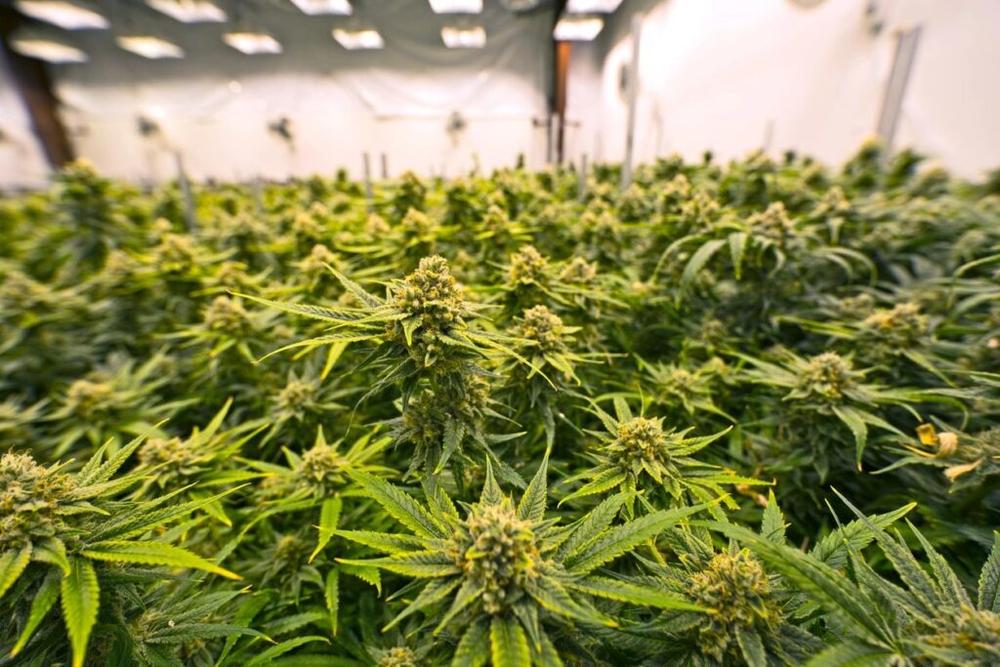 Story 3
Peter Biello: A state board is expected to vote this week on rules governing all aspects of Georgia's long-delayed medical marijuana program. The Georgia Access to Medical Cannabis Commission is considering a plan endorsed by two companies. Trulieve Georgia is building a production facility in South Georgia's Cook County, while Botanical Sciences LLC is setting up shop in southeast Georgia's Tattnall County. State lawmakers approved growing manufacturing and dispensing operations for low-THC oil to treat various ailments in 2019. But those operations have been held up by litigation and licensing issues. The board is scheduled to vote tomorrow. Its executive director says dispensaries could be up and running across the state within six to eight months.
Peter Biello: Gov. Brian Kemp is expected to address health care, among other issues, when he presents his State of the State address tomorrow at the Capitol. He's proposing a narrow expansion of Medicaid under a federal waiver program. But analysts with the Georgia Budget and Policy Institute say fully expanding Medicaid would save taxpayer money. GPB's Ellen Eldridge reports.
Ellen Eldridge: The governor's plan would allow more Georgians to qualify for Medicaid, but only if they're working or in job training. But GBPI's budget analyst, Danny Kanso, says fully expanding the federal Medicaid program would be the best way to cover more people at the lowest cost.
Danny Kanso: Under the American Rescue Plan, which is changed statute indefinitely, the state would also qualify for a bump in its Medicaid match for two years if it expanded Medicaid, which we estimate would be worth at least $700 million.
Ellen Eldridge: Kanso says with a more than $6 billion surplus, the state can afford to cover about 47,000 Georgians going forward. For GPB News, I'm Ellen Eldridge.
Peter Biello: And you can listen to Gov. Kemp's annual State of the State address live tomorrow at 11 a.m. on GPB radio or watch live at our website. We will also stream the Democratic response from Sen. Elena Parent at 2:30 tomorrow afternoon. That's also at GPB.org.
Story 5
Peter Biello: Proposed legislation would create a state definition of antisemitism. The bill's authors say it could aid in hate crime prosecutions. House Bill 30 will align Georgia's definition of antisemitism with the International Holocaust Remembrance Alliance's definition. That definition includes harming Jewish people, denying the Holocaust, scapegoating Jewish people and targeting Israel. The International Holocaust Remembrance Alliance notes that criticism of Israel that's similar to criticism of any other country is not antisemitism. The bill could make antisemitism easier to prosecute under the Hate Crimes Act passed in 2020. Under HB 30, state agencies would have to consider the definition when investigating an alleged act of antisemitism.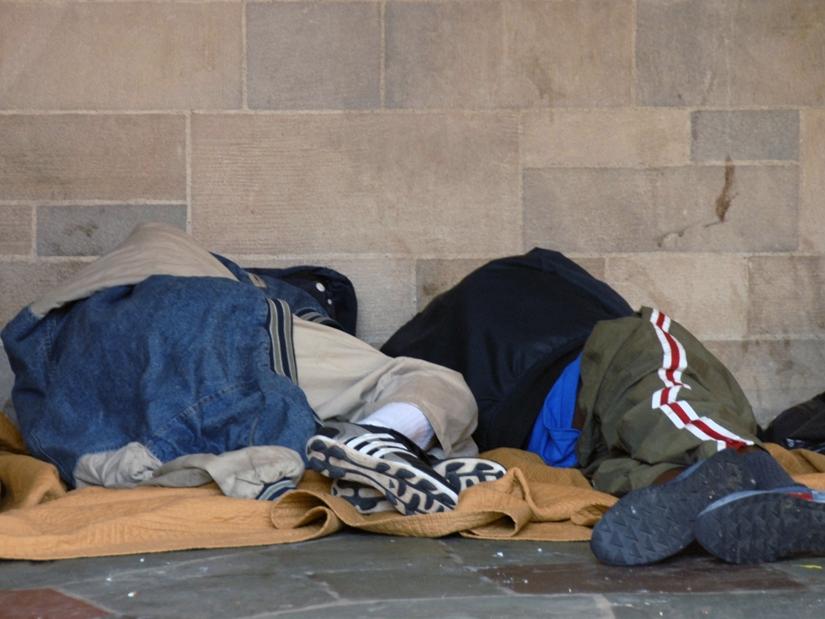 Story 6
Peter Biello: According to the Federal Department of Education, there are some 1 million homeless children in the U.S. But the Department of Housing and Urban Development says there are far fewer. That's because the agencies have different definitions of what makes a child homeless. As GPB's Grant Blankenship explains, that can have real consequences.
Grant Blankenship: It's mid-morning on a weekday when there's a wrap on Keisha Gibson's motel door.
June O'Neal: Hey, babies. Yeah, I figured y'all was sleeping, spreaded out on the floor.
Grant Blankenship: That's June O'Neal, longtime advocate for educating at-risk youth in Macon. Gibson is living in this one room with her seven children.
Keisha Gibson: I got evicted from my house because I wasn't able to go back and forth to work.
Grant Blankenship: Now she works at a fast food restaurant she can get to on foot. That's how she affords this motel room for $900 a month.
Keisha Gibson: It's okay, but it's, like, it's just all of us in one space.
Grant Blankenship: Danielle Jones works with homeless students for the Bibb County School District. She says there's a technical term for how Gibson and her kids are living.
Danielle Jones: Doubled up. So you might have three sisters living in a three-bedroom and each have four or five kids each.
Grant Blankenship: Or like Gibson, with too many people in too little space, which can be stressful and precarious. Jones says under the McKinney-Vento Act, the federal law that regulates education for the homeless, doubled up is just one of the definitions of a homeless student.
Danielle Jones: It's anyone that lacks a fixed, adequate or permanent nighttime residence. So those are kids that are living in hotels, motels.
Grant Blankenship: Doubled up in a motel, Gibson's kids hit the definition twice, according to federal data. Being homeless slashes their odds of graduating high school by some 30 percentage points compared to the national average. They're also less likely to graduate than students who also struggle financially, but who have a stable address. And so that's why McKinney-Vento requires public school districts across the country to offer special support.
Danielle Jones: School supplies, uniforms.
Grant Blankenship: There's tutoring, special transportation to school, too, all aimed at keeping kids enrolled in just one school, even as they move from place to place. But McKinney-Vento does not allow schools to help students with arguably the most basic need: housing. That falls to the federal Department of Housing and Urban Development, HUD, and a program called Rapid Rehousing. It could provide rent for up to a year. But remember Danielle Jones at Bibb Schools and her definition of a homeless child?
Danielle Jones: People that are doubled up.
Grant Blankenship: That's not homeless to HUD. The department has its own definition,.
Carlton Williams: Meaning you're literally homeless with no roof over your head or you're running from domestic violence.
Grant Blankenship: That's Carlton Williams. He oversees rapid rehousing in Macon. He says under HUD's definition, someone like Kiesha Gibson isn't homeless, and so neither are her kids. To be homeless, according to HUD, Gibson would need to be evicted again or live in a homeless shelter. But those aren't often designed for families. At one time, Keisha Gibson was HUD homeless and received rapid rehousing. But despite her children's needs today, when she was evicted last year and reapplied, the family was turned away. This is why only a tiny fraction of the kids Danielle Jones of Bibb Schools knows are homeless receive rapid rehousing support. And nationally, while HUD says there are about 81,000 homeless children, the Department of Education counts over a million. Barbara Duffield is executive director of Schoolhouse Connection, a D.C.-based nonprofit aimed at educating homeless youth.
Barbara Duffield: Any homelessness policy that's based only on adults and not taking into consideration how children experience homelessness and the harm it does, is ultimately failing the entire family.
Grant Blankenship: So Duffield would like to change the policy and align HUD's definitions with the Department of Education's. Last year. Two bills in Congress would have done that. Despite bipartisan sponsorship. Neither version of the Homeless Children and Youth Act got out of committee. For GPB News, I'm Grant Blankenship in Macon.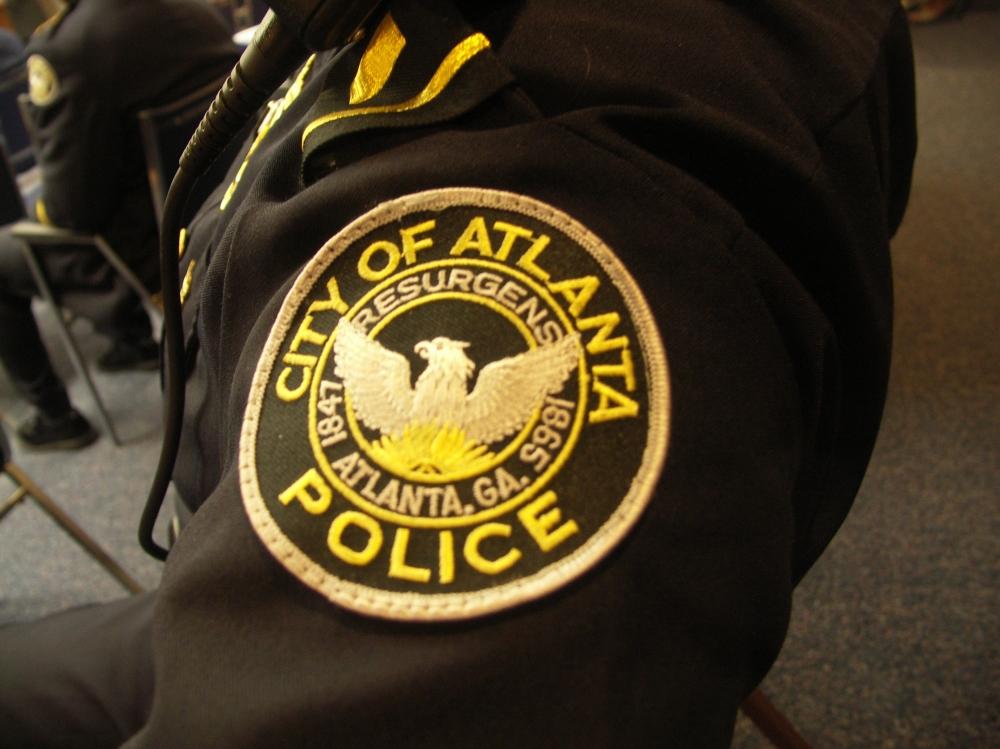 Story 7
Peter Biello: A former Atlanta police officer who was indicted last month in the fatal shooting of a Black man in 2019, wants his trial moved from state to federal court. In 2019, Sung Kim was assigned to an FBI fugitive task force when he shot Jimmy Atchison. The 21-year-old Atchison ran after Kim and other task force members tried to arrest him on a warrant charging him with robbing a woman's purse and cellphone. Authorities chased Atchison through one apartment complex into another, and Atchison hid in a closet. Family members say after Kim found Atchison, he raised his hands to surrender and was shot in the face. Kim says Atchison made a threatening move as if he had a weapon. Investigators determined Atchison was unarmed. A Fulton County grand jury indicted Kim in December on charges that include felony murder and involuntary manslaughter.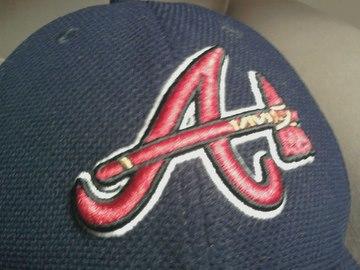 Story 8
Peter Biello: Longtime Atlanta Braves play-by-play announcer Chip Caray has decided to leave his position to join the broadcasting team for the St. Louis Cardinals. That's according to a report in The Athletic. Caray is the grandson of legendary Cardinals White Sox and Cubs broadcaster Harry Caray and the son of longtime Braves broadcaster Skip Caray. The younger Caray was born in St. Louis and has been calling Braves games for 18 seasons.
Story 9
Peter Biello: And it is quite possible that Atlanta's most famous Krispy Kreme location will be open again soon. The Atlanta Journal-Constitution is reporting that construction of the all-new Krispy Kreme shop on Ponce de Leon Avenue in Atlanta is underway, nearly two years after the original shop, which first opened in 1965, was destroyed by arson in February of 2021, the 4,000 square foot facility, which routinely had cars wrapped around the building, will open this summer and be called Shaq's Shop after its owner, Shaquille O'Neal. And just as a personal note, before I moved to Atlanta, one of the things I heard about how great Atlanta is is the fact that there was a Krispy Kreme owned by Shaquille O'Neal. So Atlanta's got that going for it. Among other things, of course.
All right. We have burned through all the news on this edition of Georgia Today. Thank you so much for listening. And if you have not subscribed to this podcast yet, take a moment right now and keep us current in your podcast feed. Hit that subscribe button and if you've got feedback, send it our way. We'd love to hear from you. Email us. The address is GeorgiaToday@GPB.org. I'm Peter Biello. Thanks so much for listening. We'll see you tomorrow.
GPB's Georgia Today newsletter hits your inbox on Tuesdays, Wednesdays and Thursdays with top stories from around the state. Featuring news, politics and more. Subscribe here.
Secondary Content
Bottom Content