Section Branding
Header Content
'It makes it appear that there's no hope.' The impact of Macon's murder trial delays
Primary Content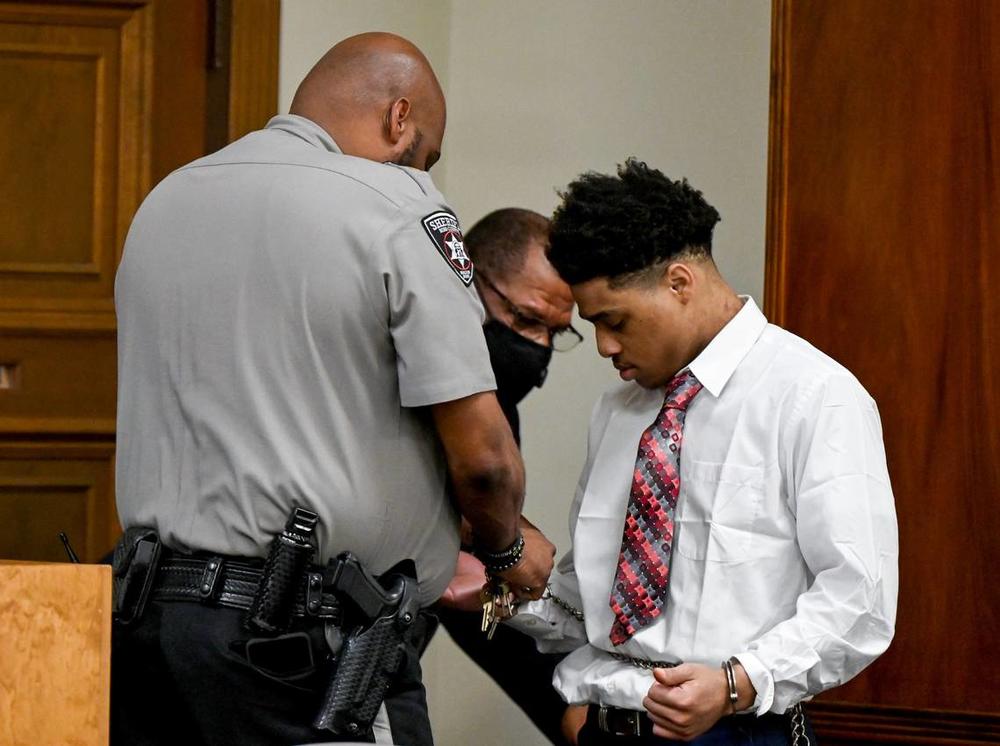 Jeremy Jerome Kendrick Jr. has been locked inside the Bibb County jail for more than four years. He was 17 when he was arrested and charged with murdering two convenience store clerks.
Unable to post bond, he waited behind bars for more than 46 months before going on trial in July. The trial ended in a mistrial after jurors couldn't come to a unanimous decision. Kendrick is still waiting for a new trial.
He is not alone at the Oglethorpe Street lockup, the largest county jail in the region: 87 accused killers reside there, awaiting their day in court.
That day may not come for some time. There was only one murder trial in 2020, according to the Bibb County district attorney's office, six in 2021 and eight last year.
The numbers exemplify a snowballing issue in Bibb County: delayed criminal trials and the impact of those delays on the defendants, attorneys, judges and others enmeshed in the local criminal justice system.
THE WHEELS OF JUSTICE TURN SLOWLY
The Bibb County jail on Oglethorpe Street can hold a maximum of 966 people. In recent years, it's barely had enough room.
Major Eric Woodford has been the administrator of corrections for the Bibb County Sheriff's Office for nearly two years. He said a delay in criminal trials was already looking likely as early as 2019, but the COVID-19 pandemic damaged the system in an unprecedented way.
"Everything went to a standstill, but the criminals didn't stop," Woodford said. "The increase of intake continued… but we have the same number of employees."
Trials stopped while inmate numbers ballooned, driving the jail closer to that capacity of 966 than ever.
Even though the hundreds of inmates are not all awaiting a murder trial like Kendrick, every inmate is waiting for some form of adjudication.
"Even though a crime has been committed, it's still a process that needs to happen. Everyone is due that process," Woodford said. "But when you go into this extended period of time, it makes it appear [to the defendant] that there's no hope. They think, 'When will I get my day to stand before the judge?'"
Floyd Buford, a prominent defense attorney in Macon who has been practicing since 1985, is defending Kendrick.
"It's been really hard on him," Buford said of Kendrick's long wait. "You saw his family in there [during his first trial], 20 or 30 people every day. It's extremely hard on them. He's been there for over four years."
NO CATCHING UP ON CASES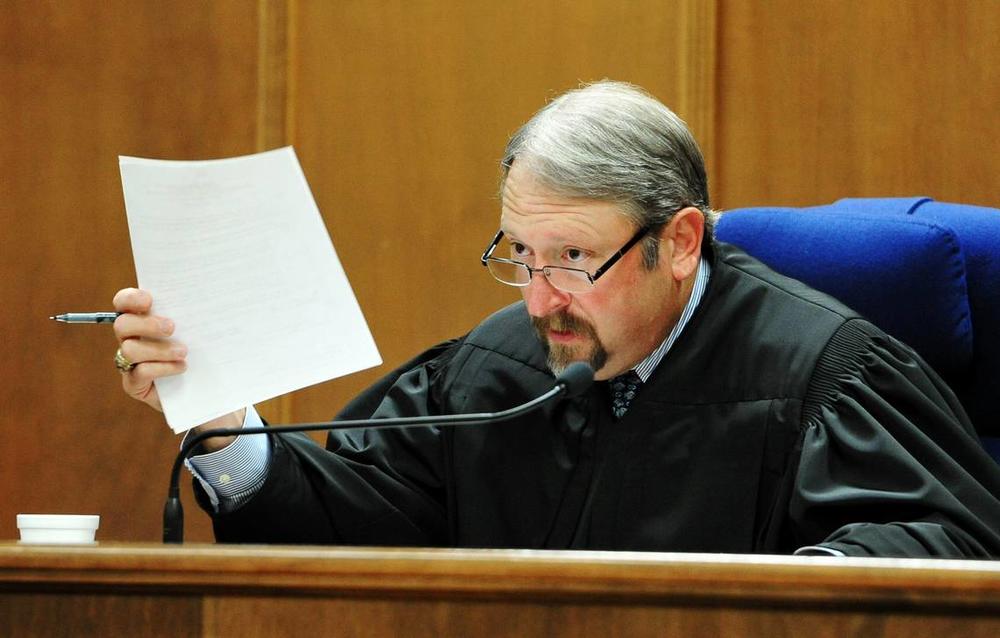 As Kendrick and others accused of murder wait for trials, many within the system worry about "catching up." Macon's crime rate doesn't help.
Woodford referenced Macon's 2022 homicides, which shattered prior yearly records for the county. The 70 homicides in 2022 set a new all-time high, topping 2021's total of 54.
Howard Z. Simms is a former district attorney and has been a superior court judge since 2010. He told The Telegraph it will be difficult to catch up with trials due to the crime rate.
"Frankly, we can't try people as fast as they kill one another," Simms said. "The last time I did the math, it's somewhere close to 1.3 to 1.4 homicides per week [last] year. It takes two seconds to kill somebody; it takes a long time to try them."
Other crimes that require trial also stack up, making it harder to prioritize murder trials.
"We have murder trials into next summer… that doesn't even account for the child molestation, the armed robberies, the rapes and all the other [trials] that have to be dropped," Simms said.
A crowded local jail doesn't only impact the lives of inmates. Woodford and his employees at the jail have a tougher, more dangerous job to do.
"At that point, everything becomes a challenge," Woodford said. "And when the people are violent outside, they're going to be violent inside. It makes things more dangerous."
With employees busier, it is also harder to hire new workers to help stem the impact of increased capacity. Training takes too long, and by the time people arrive Woodford needs more.
Buford also lamented the price of many inmates' long-term stays on Oglethorpe Street.
"These people who can't get a bond in a reasonable time, they're sitting in jail. And taxpayers are feeding them," he said.
The costs add up for inmates as well, from jail fees to public defender application fees to phone call fees.
LINGERING EFFECTS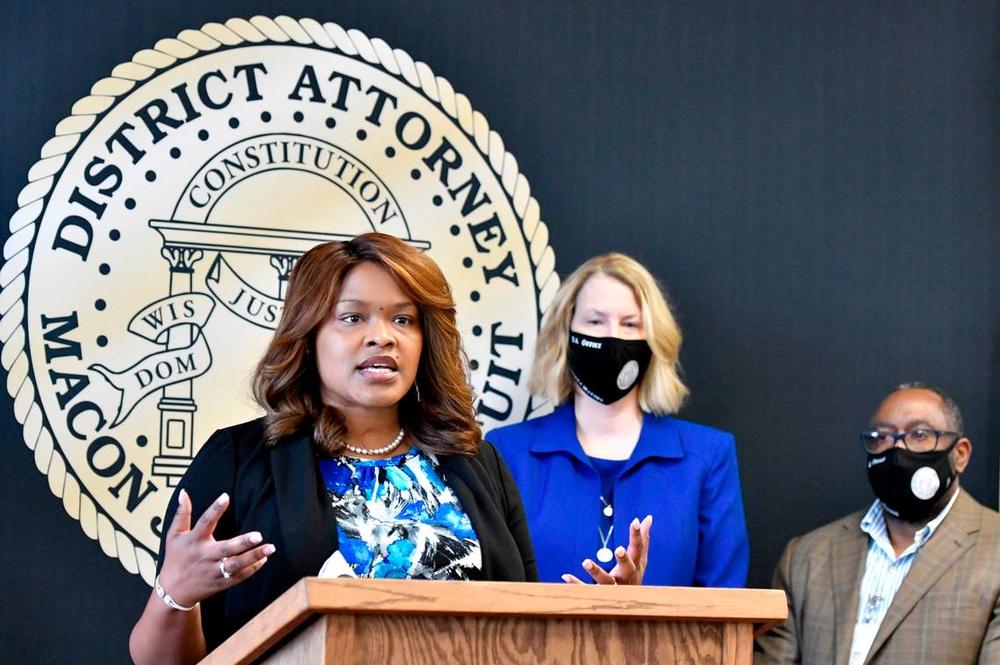 Simms became a judge in 2010. After a decade of trying cases, the justice system he serves was altered by the COVID-19 pandemic just as Macon's violence peaked.
"We were held up for 14 months; we opened back up, we had trouble getting jurors in," Simms said. "Then we shut down again. In a year-and-a-half, a lot of things can happen. Things changed in that time, and we're still dealing with the effects."
The pandemic made it harder to fit people in one room for a trial, squeezing an already tight Bibb County courthouse for all the space it had.
Simms also said jurors are less likely to come to court, a duty that can seem like even more of a hassle as people work from home more often or try to avoid crowded public spaces. Kendrick was going to be tried in May of 2021, but three jurors didn't show up.
Even people who routinely testified in court as expert witnesses had problems.
"One of the things people might not realize is that when you open back up after a hiatus like that, you still have the same finite pool of expert witnesses that everyone is trying to pull from," Simms said.
With expert witnesses like forensic scientists and cellular tracking analysts in high demand, there's not enough expertise to go around.
Bibb County District Attorney Anita Howard said other witnesses are reluctant to testify.
"When the cases are delayed this long, these people move on with their lives," she said. "When a witness to a crime has to wait for years, they don't always want to come back [to court]."
The rare trial that does secure witnesses is a high priority for all involved. Attorneys are often needed in multiple places in short stretches of time, as rescheduling a trial could mean more delays.
"Defense attorneys like me, we go around other circuits… and try different cases," Buford said. "I was in Cherokee County (in October) and saw 150 cases on the calendar there."
Attorney shortages are a statewide issue. The Georgia Public Defenders Council has faced the same shortage recently, according to reports from the Atlanta Journal-Constitution. Low pay is one explanation for the limited number of public defenders, with lawyers unable to secure the resources needed to defend clients.
All of these obstacles, from shortages of attorneys to a lack of courtrooms, make the already delayed process move at a snail's pace, placing even more strain on the system and the people in it.
Buford has been Kendrick's lawyer for about two years. That's only about half the time it's taken Kendrick to get a trial, but Buford estimated he'd seen no less than four different prosecuting attorneys on the case nonetheless.
WHAT ARE THE SOLUTIONS?
Just pumping more money into the system won't solve the issue, Simms said, as money can't create more people. He highlighted the lack of courtroom space.
"A solution would be to have more space, since there's not enough room," he said. "Now, the county is building those two courtrooms out by the mall. If we could get senior judges, retired judges, we could get them to try cases."
Those courtrooms at the Macon Mall were approved by Bibb County commissioners in April. They have not yet been built.
Howard, the district attorney, said scheduling trials further in advance would speed things up and make people more likely to show up. Simms already has trials booked through the middle of this year. Buford, the defense attorney, suggested more cooperation between prosecuting and defense attorneys to avoid certain trials altogether.
Whatever the solution, the problem persists. The people in Macon's jail have a constitutional right to speedy trials. Victims deserve justice. Families deserve resolution. Witnesses deserve to be able to move on with their lives. But the problem isn't going away, and it seems that each solution comes with its own set of challenges.
Money to better pay attorneys can be hard to come by. Scheduling falls through, even if it's far in advance. Successful case negotiations can never be guaranteed.
Even the judges Simms suggested bringing in would be in high demand.
"But," he said, "it would be a beginning."
This story comes to GPB through a reporting partnership with The Telegraph.
Secondary Content
Bottom Content