Section Branding
Header Content
Lawmakers: Legislative privilege is center of debate on Day 2
Primary Content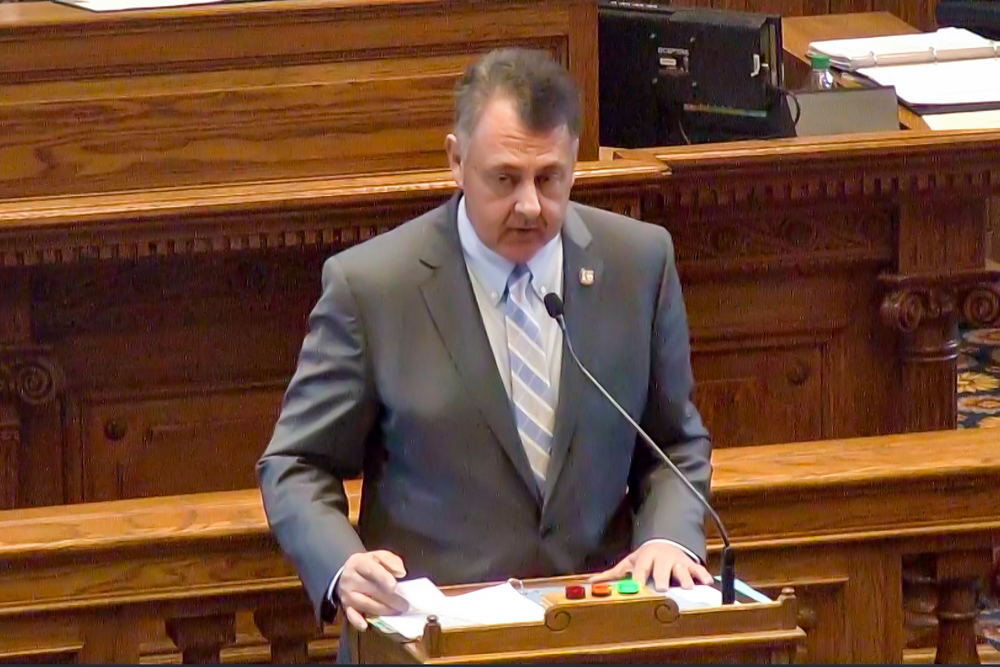 The Georgia Senate approved a new list of rules for the upcoming session, including a controversial rule relating to what information legislators are required to disclose.
Legislative privilege is a constitutional right awarded to lawmakers during the session to shield them from arrest during the session. Lawmakers are also not liable for what is said during the session or in committee meetings.
While legislative privilege is already part of the Georgia Constitution, Senate Rule 3 would officially adopt it into the rules of the Senate.
"Legislative privilege has been debated and argued in the courts and we want our rules to reflect the Senate's position," Sen. Steve Gooch (R - Dahlonega) said.
Gooch, SR 3's sponsor, said that the adoption of legislative privilege helps create integrity within legislative meetings. But Democrats say it could create confusion when it comes to testifying in court cases. 
"The current context that we're doing this is that it is, quite frankly, numerous pieces of litigation that are out there where some members are actually waiving legislative privilege, potentially, to testify in those particular actions," Sen. Harold Jones II (D - Augusta) said. "So the question becomes, does this impact that process?"
A Georgia special grand jury announced on Monday that it wrapped up its probe into Trump's efforts to overturn the 2020 election. Fulton County District Attorney Fani Willis will decide whether to seek indictment. Several high-ranking Georgia state officials testified before the grand jury.
Willis was blocked from investigating Lt. Gov.-elect Burt Jones' involvement in the efforts to overturn the 2020 presidential election as a "fake" elector.
The new Senate rules also include changes to the lieutenant governor's duties. Jones will also fulfill legislative duties such as voting in addition to presiding over the Senate once he is sworn . 
Another new rule states that the Speaker Pro Tempore must step down from their position if they run for higher office. Last year, then-speaker Pro Tempore Butch Miller stirred up controversy when he ran for lieutenant governor while still holding the position. 
SR 3 also acknowledges that members may need to consult with third parties like constituents or experts on laws. 
The Senate will also eliminate the Special Judiciary Committee and create a Children and Families Committee. The Special Judiciary Committee was the only committee chaired by a Democrat during the 2021-2022 legislative session. 
SR 3 passed 31 to 21 in a mostly party-line vote. 
Secondary Content
Bottom Content