Section Branding
Header Content
As the U.S. House awaits a speaker, Georgia's Republican representatives are making news
Primary Content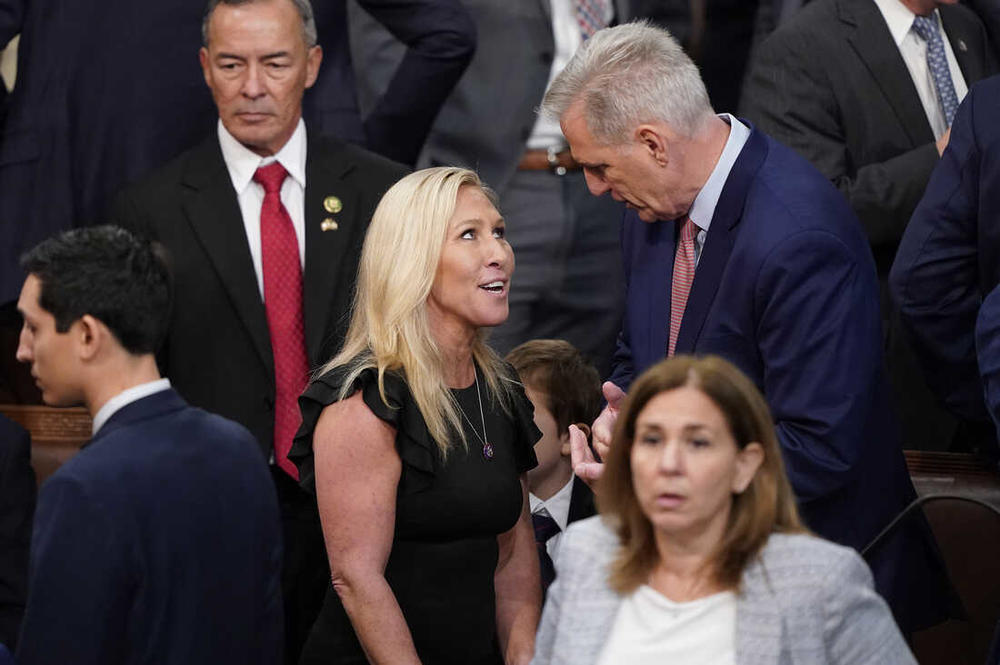 As of 8 a.m. today, the U.S. House had not chosen a speaker for the 118th Congress after six rounds of voting. It's the first time in 100 years that voting for a speaker has gone beyond one round, and those opposing nominee Rep. Kevin McCarthy now hold the key.
NPR reported that McCarthy (R-CA), in his long quest to become speaker, remains a handful of votes short, leaving both the GOP conference and the House itself paralyzed — and there's no SWAT team to swoop in and end the standoff.
The number has now grown to 21 members who declined to vote for McCarthy.
One of those 21 members is Rep. Andrew Clyde, who represents Georgia's 9th Congressional District, centered in Rabun County along the North Carolina border. NPR characterized Clyde as "the gun shop owner who sent an encouraging text about Trump to White House Chief of Staff Mark Meadows days after Jan. 6 and previously called McCarthy 'a friend.' Clyde was one of the seven signers of the December 'Dear Colleague' letter that outlined fiscal issues and large spending bills as a major problem."
Meanwhile, other GOP members from Georgia are making headlines.
One of Georgia's newest members of Congress is looking forward to using his background to advocate for policy changes around things like health care and America's supply chain. 
Republican Mike Collins, who billed himself as a Trump supporter and conservative outsider during the 2022 election, will represent Georgia's 10th Congressional District encompassing several counties east of the metro Atlanta area. He voted for McCarthy for speaker on all rounds and hopes his experience as the owner of a trucking company will help him in his new post.
"You see trucks on the road. You see our industry, but you don't know anything about it," Collins told GPB's Stephen Fowler in an interview on Capitol Hill on Tuesday. "And to be able to bring that insider knowledge into this to Congress, just in that industry alone, will be a big help."
Collins will officially be sworn in once the House elects a speaker.
Rep. Marjorie Taylor Greene, who represents Georgia's 14th District in Northwest Georgia, also voted for McCarthy, and used Twitter to express her dismay for members who did not. 
"It's not a popularity contest, It's not who we like and who we don't like," Greene told reporters at the Capitol after the first day of failed votes Tuesday. "That is the failure of Republicans. The Republicans are the party of 'never,' and it's always 'never' when they don't like somebody, and that's how we failed the country."
Secondary Content
Bottom Content