Section Branding
Header Content
Atlanta reality TV stars Todd and Julie Chrisley make IRS's Top 10 list of biggest 2022 cases
Primary Content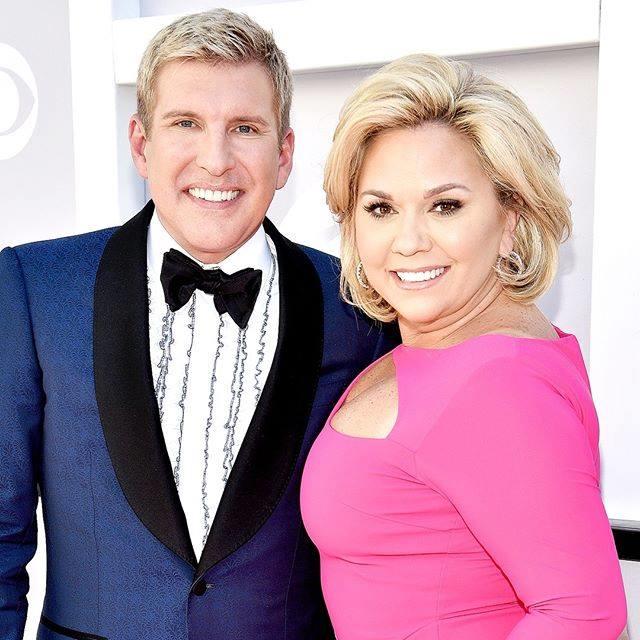 The Internal Revenue Service's Criminal Investigation (IRS-CI) unit is using social media to showcase a Top 10 list of the agency's most prominent and high-profile investigations of 2022. Notorious Atlanta reality TV stars Todd and Julie Chrisley hold the No. 6 spot.
The cases include tax evasion, Ponzi schemes and COVID fraud. 
"This year's Top 10 cases demonstrate that no one — not attorneys, not reality television stars, not law enforcement officers — are above the law," IRS-CI Chief Jim Lee said in a statement about the 10 cases. "The defendants in these cases brazenly tried to victimize others through fake investment schemes or steal money from government coffers, and thanks to our investigative work, there are consequences for the financial crimes they committed."
The Associated Press reported that the Chrisleys were sentenced in November 2022 to lengthy prison terms after being convicted earlier that year on charges including bank fraud and tax evasion.
U.S. District Judge Eleanor Ross in Atlanta gave Todd Chrisley 12 years in prison, while Julie Chrisley got seven years behind bars, according to the U.S. attorney's office in Atlanta. Each is to serve three years of supervised release afterward, and Ross also ordered them to pay restitution in an amount to be determined later.
The Chrisleys gained fame with their show Chrisley Knows Best, which follows their tight-knit, boisterous family. Federal prosecutors said the couple engaged in an extensive bank fraud scheme and then hid their wealth from tax authorities while flaunting their lavish lifestyle.
The IRS statement said that the Chrisleys' accountant, Peter Tarantino, was also sentenced to three years in prison and three years of supervised release for three federal felonies.
"Throughout the conspiracy, the Chrisleys operated a loan-out company," the statement said. "To evade collection of half a million dollars in delinquent taxes owed by Todd Chrisley, the Chrisleys opened and operated corporate bank accounts only in Julie's name. Once the IRS requested information about the bank accounts, the Chrisleys transferred ownership of the corporate bank account to a relative to further conceal their income from the IRS. During the conspiracy, the Chrisleys also failed to file tax returns or pay any taxes during the 2013, 2014, 2015, or 2016 tax years, and they were found guilty of other crimes, including conspiracy to defraud banks out of more than $30 million in fraudulent loans."
Secondary Content
Bottom Content