Section Branding
Header Content
Georgia scuba instructor described as 'architect' of $6 million VA fraud scheme sentenced to prison
Primary Content
LISTEN: a man involved with two Coastal Georgia scuba businesses has been sentenced to federal prison, after siphoning money from the Department of Veterans Affairs meant to fund diving lessons for veterans. GPB's Benjamin Payne reports.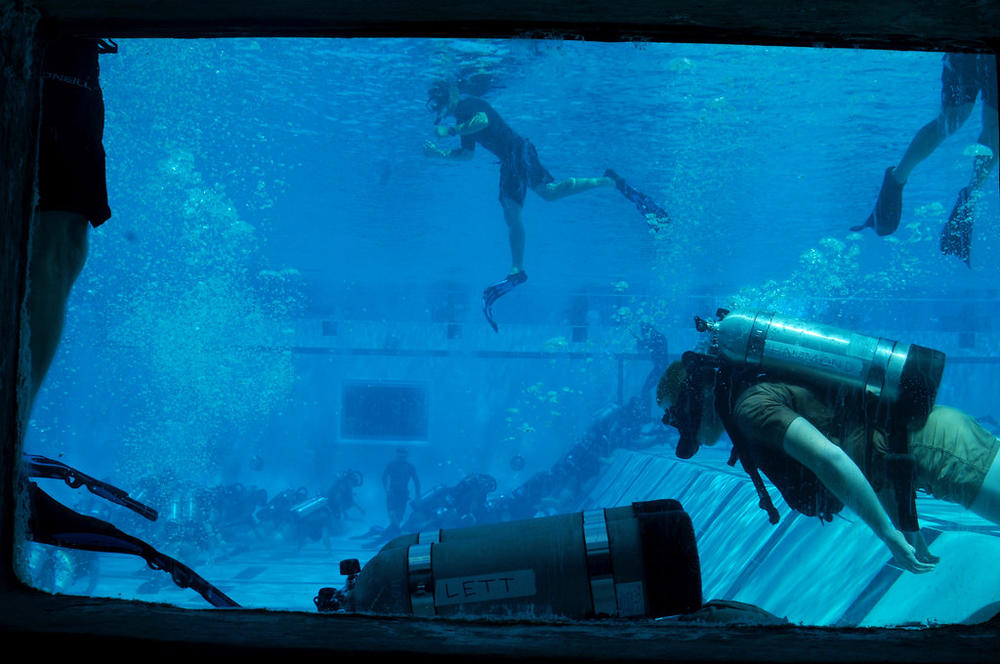 A Florida man who worked as a scuba instructor in Coastal Georgia has been sentenced to prison after admitting to defrauding a federal program meant to provide education to veterans.
Kenneth Meers of Altamonte Springs, Fla., was sentenced Wednesday in the Brunswick federal courthouse to serve more than four years in federal prison and pay $6 million in restitution.
Prosecutors described Meers as the "architect" of a scheme in which he and five associates submitted false reimbursement claims to the Department of Veterans Affairs, under a GI Bill program meant to fund classes for veterans — in this case, scuba-diving lessons at two Coastal Georgia businesses: Scooba Shack in Savannah and Richmond Hill, and Diver's Den in Saint Marys.
Meers prepared and submitted Scooba Shack's course catalog and application to the VA, and developed a lesson program at Diver's Den, "knowing that those applications contained false information," prosecutors said, adding that he directed other defendants to fabricate bogus scholarships in order to misrepresent the percentage of students receiving VA benefits.
"The VA administers a robust program to [provide] educational benefits for those who have served their country, opening access to substantial career and enrichment opportunities for veterans," said U.S. Attorney for the Southern District of Georgia David Estes. "Kenneth Meers and his co-conspirators circumvented the rules designed to protect that funding, purely for their personal enrichment, and they justly are being held accountable for their crimes."
The five other defendants have each pleaded guilty to charges in connection with the fraud scheme. They include: Judith Lanoue and Robert Lanoue of Savannah, David Anderegg of Richmond Hill, Theresa Whitlock of St. Marys and John Spyker of Yulee, Florida.
Ahead of Meers' sentencing hearing, his attorney Cain Smith asked U.S. District Judge Lisa Godbey Wood for a term of imprisonment below the sentencing guideline range of 57 to 71 months, writing that Meers' cooperation with investigators proved "essential" to securing convictions for the co-conspirators.
"Ken is just overall a pretty good guy without even a hint of malice about him, in spite of his considerable size and stature," Smith wrote in his filing, which also cited health concerns for Meers. "He's intelligent and easy to talk with, especially regarding our mutual passion for diving. Furthermore I simply cannot imagine him engaging in similar behavior again after service of this sentence."
Meers ultimately received a 54-month sentence — recommended to be served at a federal prison in Pensacola, Fla. — plus three years of supervised release.
"Safeguarding post-9/11 GI Bill education benefit funds is a priority, and our investigators work diligently to ensure this vital program is not exploited for financial gain and greed," VA investigator David Spilker said. "This significant sentence holds the defendant accountable and highlights the severity of the penalties of such fraudulent activities."
Secondary Content
Bottom Content