Section Branding
Header Content
Georgia Today: Stevie Wonder concert for Warnock, pandemic mental toll, checks stolen from the mail
Primary Content
LISTEN: On the Monday Dec. 5 edition of Georgia Today: Stevie Wonder's concert for Warnock, the pandemic's mental health toll, and checks disappearing from the mail.
Peter Biello: Welcome to the new Georgia Today podcast from GPB News. Today is Monday, Dec. 5. I'm Peter Biello. Coming up on today's episode: Stevie Wonder played a virtual concert for Sen. Raphael Warnock. Campaign New data is showing the effects of the COVID-19 pandemic on the mental health of Georgia's children, and checks are disappearing from the mail across the state. These stories and more are coming up on Georgia Today.
Story 1
Peter Biello: Georgia voters are setting in-person early voting records in the U.S. Senate runoff between incumbent Raphael Warnock and Republican challenger Herschel Walker — and they're doing it during a shortened voting window. More than 1.8 million ballots were cast ahead of tomorrow's election day, including a record-setting 353,000 on Friday. GPB's Steven Fowler has more.
Stephen Fowler: Georgia averaged over 300,000 voters a day from Monday through Friday and set a single-day early voting record Friday, which broke the previous record set last Monday. The single race on the ballot record, enthusiasm for yet another Senate runoff and the pressure of a tighter voting window led to lines of Georgians across the state. Mail-in ballots must be received by your elections office before polls close at 7 p.m. tomorrow. Polls open at 7 a.m. Tuesday. You must vote at your assigned location. For GPB News, I'm Stephen Fowler.
Story 2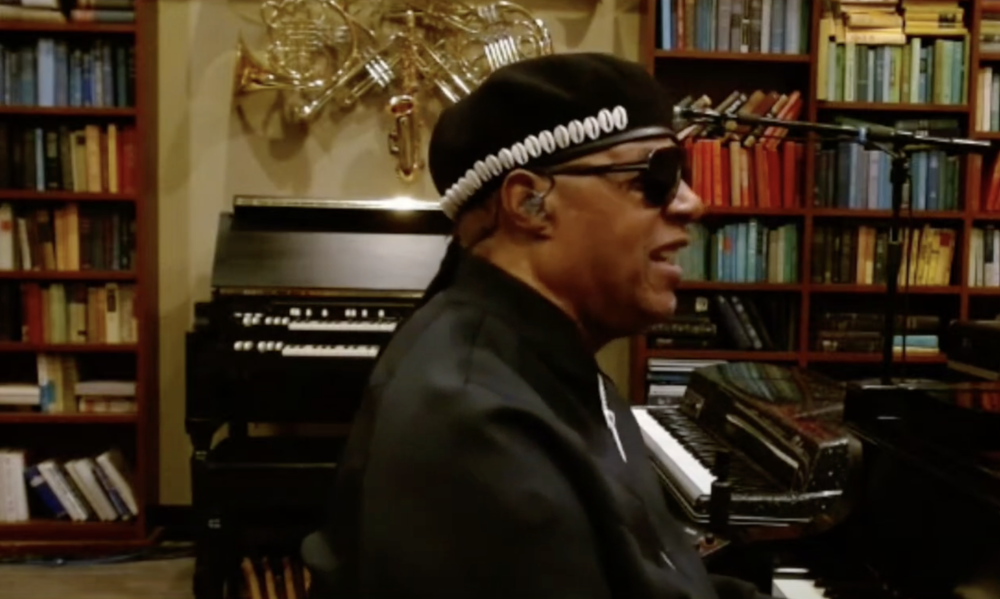 Peter Biello: Sen. Raphael Warnock's phone bank volunteers were treated to a surprise online performance yesterday from Stevie Wonder. The casual gig was part of Warnock's weekend blitz of canvasing and supporter appreciation gatherings, which also included a weekend drone light show over Atlanta's Piedmont Park. As Sen. Warnock introduced Stevie Wonder, he explained why he has used the singer's classic "Higher Ground" as a musical theme during this year's campaign.
Sen. Raphael Warnock: First of all, let me just say that Stevie Wonder is an amazing musical genius. He is my favorite among artists. There's no one like him, no voice like his. And — and I chose "Higher Ground" not just because Innervisions and Songs in the Key of Life were the soundtracks to my childhood. If you haven't really listened to the lyrics, I recommend you do, because it encapsulates what this campaign — if I might say, what this movement — is all about. The chorus goes — and sing it along with me if you know it — "going to keep on trying / till I reach my highest ground." This campaign has been hard work, but in the fight for Georgians, the hard work never ends. We keep pushing. We keep going. The end is in sight. So we need to dig deep right in this moment. But if you stand up for me on election day this Tuesday, I will stand up for you for the next six years and together, we will reach our highest ground. Thank you so very much for being with us. Please welcome the amazing, the incomparable Stevie Wonder.
Peter Biello: In true Wonder fashion, the virtual appearance from his music studio was filled with the kind of peace and love mantras for which the star has been known since the '60s. Before launching into a patchwork eight-minute version of "Love's In Need of Love Today" from his 1976 album Songs in the Key of Life, Wonder had this to say.
Stevie Wonder: My commitment is encouraging all of you to live in truth, live in love. And there is nothing and no one that can bring us together if it's about some negativity. That's not where we are. That's not what we're about. We must become truly a united people of these United States.
Peter Biello: You can find the full recording of the unscripted concert on our website at GPB.org/news.
Stevie Wonder: (singing "Higher Ground")
Story 3
Peter Biello: Two years into the COVID-19 pandemic, data is showing the effects on the mental health of the state's children. In a new report, students talked about their experiences firsthand. GPB's Ellen Eldridge reports.
Ellen Eldridge: Middle and high school students told researchers their top reason for thoughts of suicide was family issues. Melissa Haber Linda Wolfe is with Voices for Georgia's Children, the group that compiled the report. She says survey data also show the demands of school created immense pressure.
Melissa Haber Linda Wolfe:  That really rose to be higher in the reasons for suicidal ideation among kids. And I think that is directly related to the increased demands of having to catch up.
Ellen Eldridge: Suicide is the second-leading cause of death among Georgia kids between 10 and 24 years old. For GPB News, I'm Ellen Eldridge.
Story 4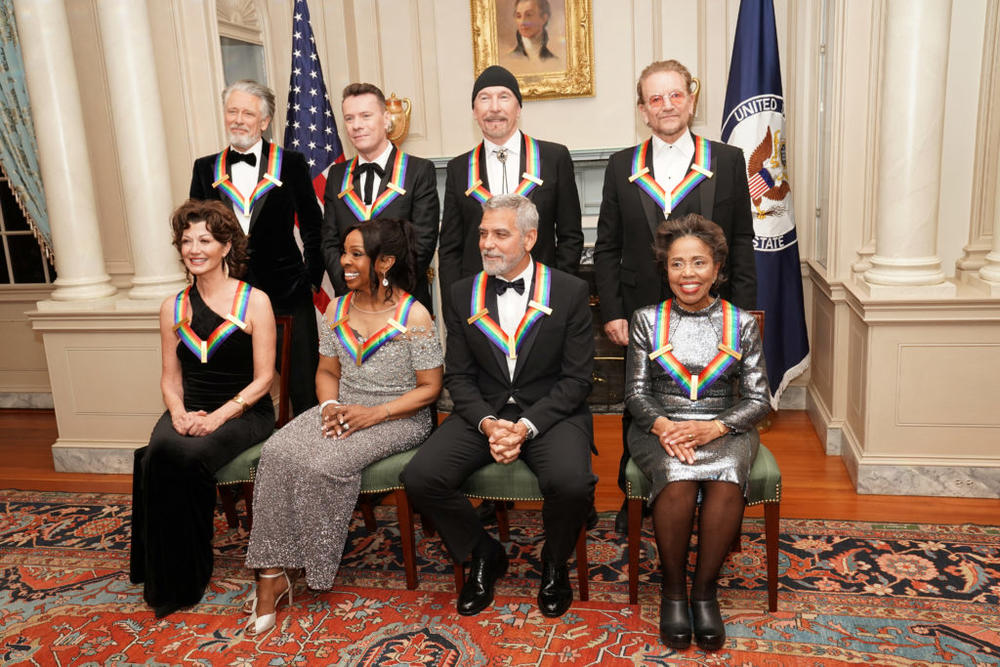 Peter Biello: Georgia-born Gladys Knight is among those honored last night at the Kennedy Center.
Gladys Knight and the Pips (singing): "I heard it through the grapevine..."
Peter Biello: Patti LaBelle, L.L. Cool J. and Garth Brooks celebrated Knight, whose hits include "I Heard It Through the Grapevine" and "Midnight Train to Georgia." Every year, the John F. Kennedy Center for the Performing Arts honors a select group of people for their artistic contributions to American culture. The show will be broadcast on Dec. 28 on CBS. President Joe Biden, Vice President Kamala Harris and their respective spouses will be in attendance.
Gladys Knight and the Pips (singing): "He's leaving ... on that midnight train to Georgia..."
Story 5
Peter Biello: Checks are going missing from the mail in Georgia. The Dunwoody Police Department reports that checks totaling about half a million dollars have disappeared from the local post office since last summer. Experts say those checks have found their way onto the black market. For a closer look at what's happening, we turn to David Simon. He's a professor in the Department of Criminal Justice and Criminology at Georgia State University and director of Evidence Based Cybersecurity Research Group. David, thank you very much for speaking with me.
David Maiman: Thank you so much for having me.
Peter Biello: So, David, when we drop an envelope with a check into the mailbox, we want to be able to trust that it's going to arrive where we want it to arrive. But from what you've been following, it seems like that trust is to some extent eroded. How is this happening?
David Maiman: Well, unfortunately, what we've seen happening during the last year or so is mail being stolen from USPS mailboxes. We're seeing criminals targeting those mailboxes, targeting mail carriers for the Arrow Keys, which are used to open those mailboxes. They use the keys in order to open the mailboxes, empty them and look for checks and any kind of useful information they can use in order to run their criminal operation.
Peter Biello: And how does that work? How does one, quote unquote, "wash" a check? I understand that's part of the process. What does — what does that entail?
David Maiman: It's a fairly easy and simple process. All you have to have is nail polish remover, you with your finger — and you probably have gloves on when you do that — simply remove the content from the check.
Peter Biello: But that check's got to be deposited somewhere, right? So who has a bank account that wouldn't be tracked when that check is eventually deposited?
David Maiman: There are a couple of plays there. You can definitely deposit the check in a drop account, which are criminals set ahead of time under fictitious identities. But it doesn't necessarily have to go to your bank. You can go to a retail shop and simply cash the check.
Peter Biello: So this is — this is really alarming. And I wonder what happens to the victims of this. I mean, if you're expecting a check and you don't get it, you still expect that person to deliver that check that you were expecting. And then the person who issued the check suddenly has a fraudulent charge. Are those people just out of luck? What happens to the victims?
David Maiman: So usually when the victims realize that the check they sent to whoever they intend to send a check to was deposited or was cashed by individuals they didn't want them to cash the checks. Now the first reaction is alarm, and then they call their banks with the hope for the money to, you know, reimburse into their bank account. That happens after the fact.
Peter Biello: Is that bank fraud protection, essentially? Or—
David Maiman: It is. At this point, though, it takes time for the money to get back to your bank account. We are familiar with victims, unfortunately, who are waiting seven and eight months for their money to be reimbursed.
Peter Biello: Where can people drop their mail so they can be more confident that it won't be intercepted by someone who shouldn't have access to it?
David Maiman: If you need to send mail, I think the best advice I can give nowadays is simply deposit your mail inside the post office, maybe with the clerk or, you know, the vendor, you know, who works in the post office. Then your mail is potentially more protected. Potentially, potentially. I mean, there are many stories. And, you know, once you do what I do for a long period of time, you understand that there are, you know, stories about insiders and individuals within USPS who actually cooperate with the criminals. But those stories, you know, are on the verge. I mean, I you know, definitely there are cases like that, but we're not talking about a pandemic. Like we're talking about, you know, what happens with the blue boxes where we know that they're getting hit very hard at this point. So my best advice to the listeners: if you really need to send mail, you might as well just get inside the post office and leave your mail with a clerk.
Peter Biello: How is the post office responding to this? Is there something they could be doing to investigate and prevent this kind of thing? And if so, are they doing that?
David Maiman: I don't know what they're doing. I know that I've been vocal about this issue over a year, and we're not seeing any improvement. We're not seeing any decrease in the volume of checks and volume of mail that we find out there. So whatever they're doing, it doesn't really work right now. It's a nationwide issue. We have seen this issue spreading all around the country and the response we see from law enforcement and USPS for it is insufficient at this point.
Peter Biello:  This final note: Fred McGriff, also known to Atlanta Braves fans as "Crime Dog," was elected to the Baseball Hall of Fame over the weekend. During his big league career, he racked up 493 homers and ended with a .284 batting average. The five-time All-Star helped Atlanta win the 1995 World Series. Now he'll be inducted into Cooperstown on July 23. Notable is who is not going into the Hall of Fame: Barry Bonds, Roger Clemens and Curt Schilling. Bonds and Clemens have been accused of using performance enhancing drugs, and support for Schilling dropped after he made hateful remarks toward Muslims, transgender people, reporters and others. And that's it for Georgia Today. Thank you very much for listening. We welcome your feedback. Send us an email. The address is GeorgiaToday@gpb.org. I'm Peter Biello. We'll see you tomorrow.
Secondary Content
Bottom Content