Section Branding
Header Content
U2 singer Bono praises R.E.M. and Georgia in new memoir
Primary Content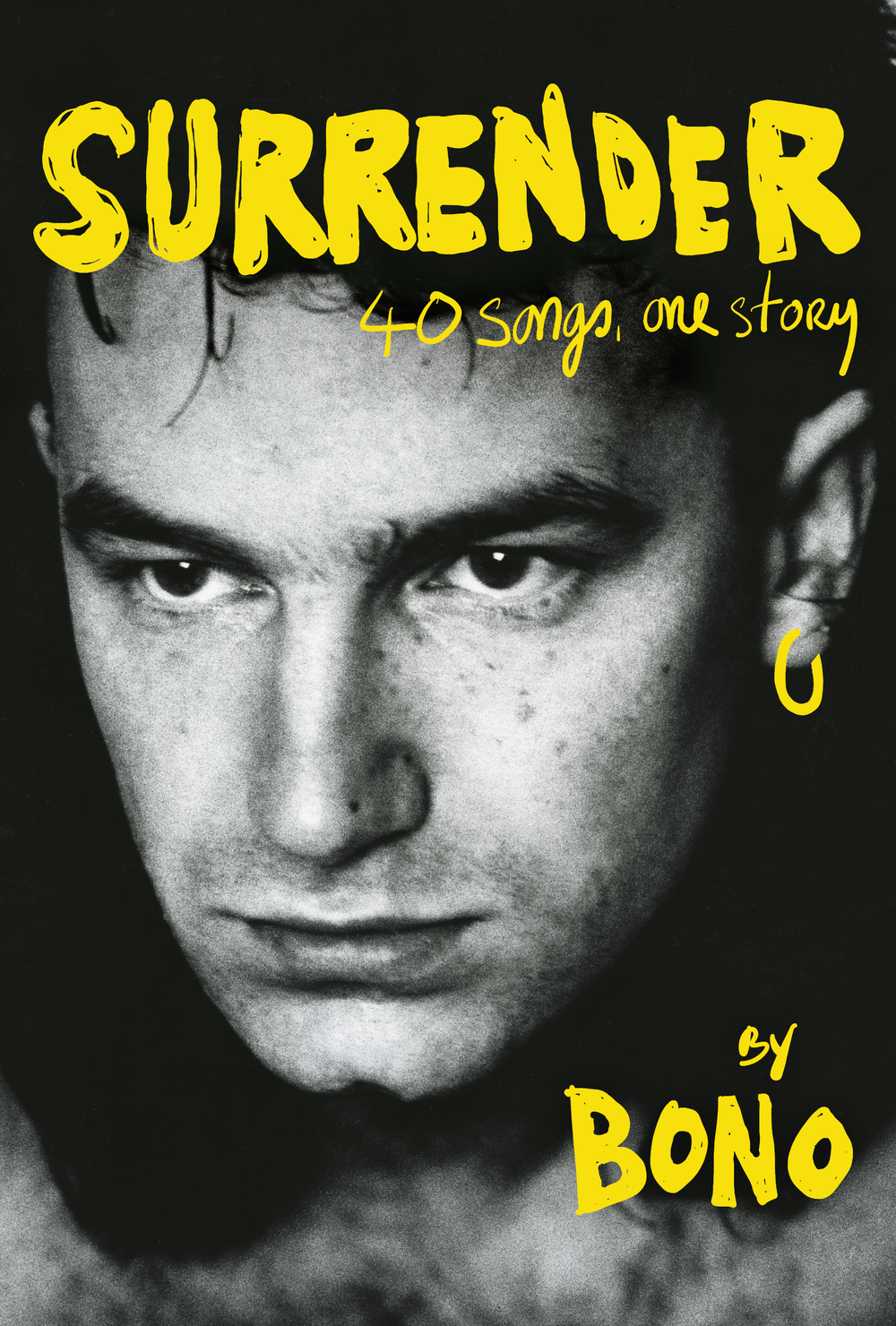 U2 singer Bono's lyrics are autobiographical and often mystical reflections of his personal experiences. 
From the death of his mother in "I will Follow" to Ireland's troubles in "Sunday Bloody Sunday," debauchery and fame in "The Fly" and the unbridled joy of "Beautiful Day," the U2 frontman's rhythmic stanzas tell the story of an angst-ridden Irish schoolboy who became a rockstar and globetrotting advocate for the alleviation of poverty, disease and injustice.
So it's no surprise that his new memoir Surrender, released Nov. 1, is also poetic and punchy. Across 40 chapters titled with U2 songs, Bono (née Paul Hewson) takes readers on a caravan through near-death, eye-opening, name-dropping, Jesus-loving, occasionally heartbreaking, often inspiring globalist (mis)adventures — all dedicated to his wife of 40 years, Ali, and their four children.
Front and center in the book are Bono's lifelong friendships with his bandmates Adam Clayton, David "The Edge" Evans and Larry Mullen Jr., who together comprise one of the longest-running original lineups of any rock group.
Other names dropped in the book include the members of R.E.M., whom U2 first met on a European tour in 1985.
In the ninth chapter, "Invisible," Bono writes, "R.E.M.'s Michael Stipe's lyrics changed the way we see America. He also has one of the great voices of any geography."
He goes on to describe Peter Buck, Mike Mills and Bill Berry, saying, "this was a band that made the whole world want to visit Athens, Georgia."
He savors U2's relationship with R.E.M., recounting in Chapter 21 that time U2's Mullen and Clayton "formed a hybrid tribute band called Automatic Baby with Michael Stipe and Mike Mills to play [the U2 song] 'One'" at a 1993 MTV Rock the Vote inauguration event for then-President Bill Clinton. The fake band name played off the two groups' albums: R.E.M.'s Automatic for the People (1992) and U2's Achtung Baby (1991).
"It was a special moment for these Southern musicians to have a Southern president," Bono wrote.
U2 has a fascination with the American South, as evidenced in the band's 1988 documentary film Rattle and Hum, filmed partially in Tennessee. And Bono's Georgia connections run deep, too.
That's why Atlanta U2 fans have taken note that their city doesn't feature much in Surrender, although Martin Luther King Jr.'s influence is cited throughout the memoir, and one of the chapters is named after U2's 1984 song about King, "Pride (In the Name of Love)." 
For example, in Chapter 28, "Beautiful Day," Bono recalls a U2 concert in 1985 in Houston, Texas, attended by his father, Bob Hewson, that later inspired the 2000 U2 song "Kite." Bono writes that it was his father's first night in America, and when he introduced him to the audience, they reacted with "a sound the size of Texas." Hoping for loving words, he wrote that his father instead told him he was "very professional" after the Houston show. Many years later after both Bono and R.E.M.'s Mike Mills lost their fathers, U2 famously dedicated "Kite" to Mills at their Philips Arena show in Atlanta on Nov. 30, 2001.
But did the initial inspiration for "Kite" take place in Texas or Georgia? This is where the mythology of Bono's words comes into play.
In the 2006 book U2 by U2, which the band wrote with music journalist Neil McCormick, Bono recounts the same story of his father's first time in the U.S. on page 161, saying that he sent a taxi to pick up his dad at the Atlanta airport, not Houston's, when his dad refused a limousine. He wrote about "12,000 people hooting" at his dad that night at the show when he introduced him at the soundboard, and his dad also called him "very professional" backstage afterwards.
So which is it?
A YouTube bootleg of the April 29, 1985 concert at Atlanta's Omni makes a good case for Georgia being at least one of the spots where Bono introduced Bob: An hour and 22 minutes into the show, after talking about a visit to the King Center and how loudly the crowd received "Pride," Bono later ends the gig by saying, "I'll tell you why tonight is a very special night for me, and that's because it's my father's first time, first night here in the U.S.A. and he's here with us. At the mixing desk you'll find a Robert Hewson there. Thanks a lot, old man. This is his first rock and roll concert in the U.S. and you sure have made enough noise, so thank you! Sing this song with me, this song is '40.'"
After traveling the world and performing in dozens of cities which ultimately blur into one, it's likely Bono's memories have intermingled over the years, occasionally spawning their own B-sides and legends.
The appeal of Surrender is that it urges readers to take stock of our own lives and mythologies. That means most of us have more in common with the author than we imagined before digging into these pages.
Music, family, love, loss, and a defiant determination to make a difference in the world are themes that resonate universally.
Watch Rachel Martin interview Bono for NPR's Morning Edition.
Secondary Content
Bottom Content