Section Branding
Header Content
Atlanta's National Center for Civil and Human Rights to begin expansion
Primary Content
The National Center for Civil and Human Rights in downtown Atlanta will break ground Friday on a $48 million expansion.
The renovation is aimed at celebrating the 10th anniversary of the center, which was founded "to help people tap their own power to change the world."
"Our project is the culmination of years of planning that began shortly after we opened in 2014," said Jill Savitt, Center president and CEO. "This expansion of our facilities and programs will help the center grow into the vision of our founders."
The expansion is expected to be completed in 2024 and will add two new wings: one featuring gallery and retail space and another featuring a more flexible 10,000 square-foot space that could be used for school groups and performances.
The project's overall goal is to turn the center from an Atlanta-area attraction, one that enjoys a prime location in the city's tourist corridor near the Georgia Aquarium and the World of Coca-Cola, into a national cultural institution.
"The Center was made for these polarized times," says the center's board president and former Atlanta mayor Shirley Franklin. "It's a unique place that promotes the founding values of our democracy such as fairness and justice, and the idea that all human beings should have the chance fulfil their potential."
Franklin was instrumental in the center's acquisition of its centerpiece Morehouse College Martin Luther King Jr. Collection, which documents King's life and work in thousands of papers and books that he owned from 1944 until his death in 1968.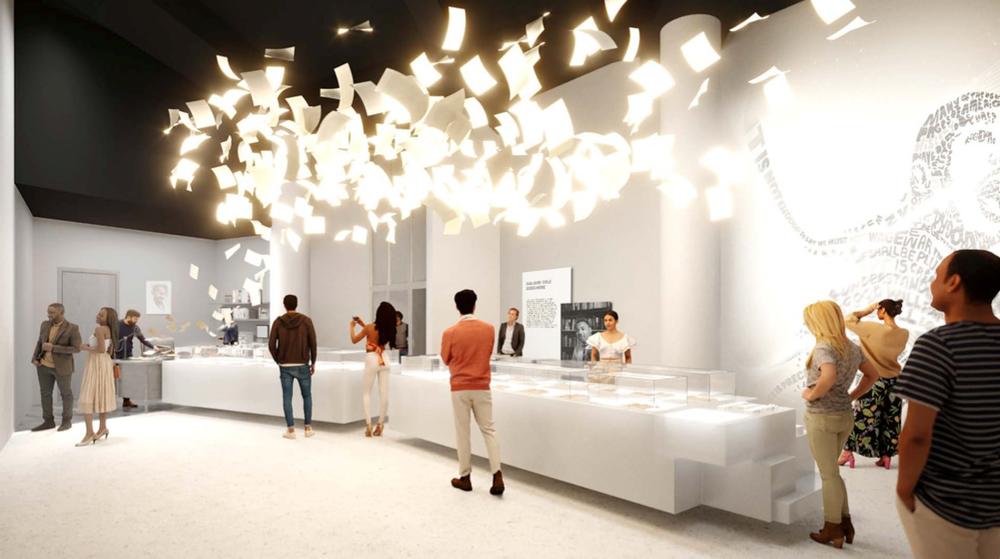 Franklin helped secure funding for the collection, which opened with the center.
Funding for the renovation is coming from a variety of sources, including a $15 million donation from Atlanta philanthropist and Home Depot co-founder Arthur Blank, among other major donors.
The center reports that $27 million had been received or pledged so far, as of September.
"The Center's mission is rooted in truth telling," said Tom Glenn of the Wilber and Hilda Glenn Family Foundation, which donated $5 million. "I think especially in these times, supporting The Center for Civil and Human Rights is one means of strengthening, defending, and supporting democracy."
A fundraising gala was planned for Thursday evening and a groundbreaking celebration was planned for Friday morning.
In addition to the construction project, the center also plans to expand its K-12 civil rights education, law enforcement human rights training, and workplace DEI (diversity, equity and inclusion) experience programs.
Secondary Content
Bottom Content