Section Branding
Header Content
Libertarians hope to make difference in tight election year
Primary Content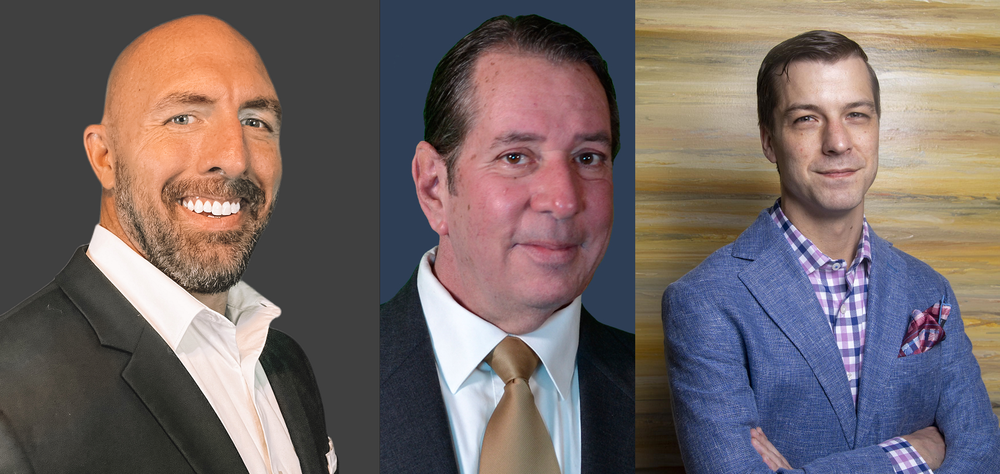 The major party candidates running for Georgia's top elected positions have become household names, but when voters enter their polling places next month, they will encounter some names that have not been blaring from their TV speakers or plastered across their social media feeds.
The Libertarian Party of Georgia is fielding candidates for senator, governor, lieutenant governor, secretary of state, attorney general, commissioner of agriculture and commissioner of labor.
You probably won't need to memorize any of their names – they are all polling below 10%. But the candidates could mix up the race by forcing a runoff, and they are hoping their presence will shift the political conversation in Georgia toward what they see as a focus on personal freedom and limited government.
"The most important thing about the Libertarian Party platform is lower taxes, less government intervention, not necessarily in that order," said Ted Metz, who is running for secretary of state against Republican incumbent Brad Raffensperger and Democratic challenger state Rep. Bee Nguyen.
Like any party, Libertarians vary in their beliefs. But generally, they call for slashing taxes and eliminating government regulations ranging from drug and gun restrictions to minimum wage requirements and other labor standards.
"If we were actually ever elected to office, we would follow through on our promise to lessen the footprint of government," said Metz, who ran for governor against now-Gov. Brian Kemp, a Republican, and Democrat Stacey Abrams in 2018. "Of course, the GOP talks about lowering taxes and reducing the size of government, but you know, what? Government keeps growing, and the tax burden keeps growing. So essentially, we're saying that the other parties are not not truthful in their claim to want to lower taxes, reduce the size of the government."
Shane Hazel, who is running for governor, said more people seem to be open to the party's message of limited government, especially after the 2020 pandemic lockdowns and the ensuing economic strife.
"Democrats and Republicans, they lock people down," he said. "Brian Kemp here in the state of Georgia locked it down. Republicans said nothing. Brian Kemp called us non-essential, allowed bureaucracies to invade our businesses. They bragged about record tax revenue during that same time, and during that time, millions of people lost their livelihood and lost family members."
Kemp's 2020 executive orders declaring a public health state of emergency and ordering residents to shelter in place referenced Centers for Disease Control and Prevention and state public health department findings on the then little understood disease. Georgia was among the earliest states to resume normal activity, a fact Kemp often cites on the campaign trail. The state department of health has confirmed more than 38,000 COVID-19 deaths in Georgia.
Still, some Georgians remain steamed over the fact that the government had the power to institute the restrictions in the first place, Hazel said.
"Personal freedom, in times of remarkable strife and emergency, is the path, and the powers were never delegated to the government to destroy your rights because of a quote-unquote emergency they get to declare," Hazel said.
Polls and Runoffs
Libertarians usually garner only a fraction of the overall ballots cast, but with tightening margins in Georgia, they may continue to force runoffs.
An Atlanta Journal-Constitution poll conducted last month by the University of Georgia School of Public and International Affairs gives Hazel .5% of the vote, while Kemp leads with 50.2% and Abrams trails with 42.2%. All of Hazel's support in the survey comes from self-described Republicans.
In 2018, Metz fell just shy of 1% of the vote in his campaign for governor.
Libertarian gubernatorial candidates have fared relatively better in past elections. Garrett Hayes won 3.8% of the vote in 2006 against Republican Sonny Perdue and Democrat Mark Taylor, and John Monds won 4% in 2010 against Republican Nathan Deal and Democrat Roy Barnes. Between 1990 and 2002, the Libertarian candidate picked up about 2.5% of the vote.
The decline in vote share may simply be a result of the millions of dollars the major parties have spent on advertising, said University of Georgia political science professor Charles Bullock.
Four years ago, the down-ticket Libertarians outperformed Metz amid a similar record-setting spending spree for the governor's mansion, Bullock said.
"The voter who simply doesn't know that much about the Democrat and Republican, doesn't have strong feelings and therefore wants to go with a libertarian. Had the libertarian for governor done as well as the average for libertarians that year, it would have been a runoff," Bullock said.
With Kemp hovering just above the all-important 50% mark, a December runoff is a possibility this year. Hazel said it's "highly unlikely" that he would endorse either Kemp or Abrams, but added that he would invite them both to make their case on his podcast, Radical with Shane Hazel.
A runoff seems more likely in the race for the U.S. Senate, with Libertarian Chase Oliver earning 3.2% of the vote in the AJC poll. Democratic incumbent Sen. Raphael Warnock has 44.2%, trailing Republican challenger Herschel Walker with 45.8%, but other recent polls give Warnock a slight edge. If those results hold, Warnock and Walker would be forced into a December runoff.
Walker, a former UGA football star, is beloved by many but entered the race with significant baggage, including a lack of political experience and accusations of domestic violence.
"I think in that situation, what we're seeing is that while some Republican voters have qualms about voting for Herschel Walker, they're not going to vote for Raphael Warnock, and so they can safely park their vote there with a libertarian," Bullock said. "They don't have to make a hard choice between a Republican about whom they have serious concerns and a Democrat whose policies they reject."
The UGA pollsters found that Oliver had the support of 5.2% of self-described Republicans, 5.4% of independents and .9% of Democrats.
Down the ballot, Libertarians are performing slightly better, which could presage runoffs in those races as well. Lieutenant governor candidate Ryan Graham has 7.6% of the vote against Republican state Sen. Burt Jones and Democratic candidate Charlie Bailey, who have 43.4% and 33.1% respectively.
Metz scored 6.3% of the vote against Raffensperger's 49.9% and Nguyen's 30.8%.
And in the race for attorney general, incumbent Republican Chris Carr leads with 44.5% of the vote to state Democratic Sen. Jen Jordan's 34.6% and Libertarian Martin Cowen's 6.6%.
"They're getting a share of the Republican vote, but they're also getting shares of the Democratic vote and doing especially well among independents," Bullock said. "Well, that kind of makes sense. An independent says 'I don't like Democrats or Republicans anyway, and wow, here's an option.'"
But those numbers are likely to shrink as Election Day nears, Bullock said.
"Part of what's happening is that voters who have not made a commitment can put off making commitments with either major party, 'yeah, right now I'm with the libertarian,' but what we see happening is if push comes to shove, it's Election Day, and voting for a libertarian means you're not going to vote for somebody who's going to be ultimately a winner. So then, people who have picked out a libertarian or independent earlier on in the process, most of them gravitate towards one of the two major parties."
Shifting the conversation
Libertarian candidates and voters are familiar with the polls, but they're not throwing in the towel.
For Metz, part of the objective is fighting against the duopoly the two parties currently enjoy.
"George Washington, in his farewell address, actually warned us that political parties will be the ruin of our republic, and that's exactly what has happened," he said.
Win or lose, the ultimate goal is to get their ideas into the mainstream, Metz said.
"Our main objective is to change the dialogue, or at least to steer the dialogue to the issues that are important, impactful and are authorized functions of the government in both the state and the federal constitution," he said.
Third-party candidates can play a role in shaping the political narrative, Bullock said, giving the example of the 1992 presidential election.
"With Ross Perot, his issue was 'we need to balance the budget, we need to balance the budget,' and in time, that then became a significant message also from Democrats and Republicans."
But the message the candidates are hoping to convey also matters, he added.
"It can affect the discussion, if the third-party candidate gets enough votes to get their attention. It doesn't always work that way. An example would be back in 1948, Strom Thurmond runs on a segregationist ticket. That didn't then force Republicans and Democrats to become segregationists."
This story comes to GPB through a reporting partnership with Georgia Recorder.
Secondary Content
Bottom Content