Section Branding
Header Content
Georgia attorney general, defense group clash over pandemic-era execution order
Primary Content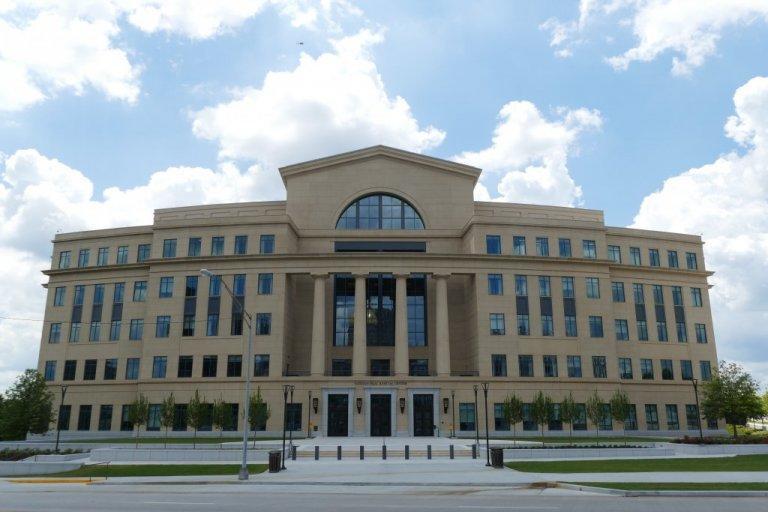 ATLANTA — Georgia should be allowed to execute the longest-serving inmate on the state's death row despite an agreement that capital cases would not move forward during the pandemic, a lawyer for the state argued Tuesday.
Senior Assistant Attorney General Brooke Chaplain told members of the Georgia Supreme Court an agreement between Attorney General Chris Carr and the Federal Defender Program contained in a series of emails was essentially a position statement, not a legally binding contract.
"This was a group of attorneys working together to figure out how we move forward during a pandemic," she said. "It was to work with the defense bar saying, 'We will not move forward while you can't visit with your clients.' "
Virgil Delano Presnell Jr. was sentenced to death for the 1976 murder of 8-year-old Lori Smith and the rape of her 10-year-old friend in Cobb County.
The attorney general obtained an execution order that Presnell be put to death last May. But a Fulton County judge stayed the execution after the Federal Defender Program, an Atlanta-based nonprofit, sued the state on behalf of Presnell and nine other prisoners for breach of contract.
Lawyers for the group argued the attorney general had agreed to the timing and procedures the state would follow in resuming executions after certain COVID-19 restrictions were lifted. Scheduling an execution date for Presnell violated that agreement, the plaintiffs argued.
"The various stakeholders considered this problem solved," Ronan Doherty, a lawyer representing the Federal Defender Program, told the justices Tuesday. "Everybody understood this to be a binding agreement."
Doherty said the state's decision to move ahead with executing Presnell forced his lawyers to prepare for a clemency hearing without being able to present expert testimony and other live witnesses because of the COVID restrictions.
Chaplain's argument that the emails between the attorney general's office and the Federal Defender Program did not constitute a legally binding contract got pushback Tuesday from several of the justices.
"The state is expressly representing to people, 'We want this to be what the state agrees to,'" said Justice Charles Bethel, referring to the emails. "[But] what's laid out as what was agreed to did not factually happen."
"The terms … are in writing," added Justice Carla Wong McMillian. "That's as close as you can get to a written contract."
The Southern Center for Human Rights filed a "friend-of-the-court" brief in support of the Federal Defender Program, arguing it is critically important that lawyers and their clients be able to rely on agreements with the state regarding the timing of executions.
Chaplain asked the court to grant a preliminary injunction that would prevent the lawsuit from moving forward.
This story is available through a news partnership with Capitol Beat News Service, a project of the Georgia Press Educational Foundation.
Secondary Content
Bottom Content