Section Branding
Header Content
Warnock applauds newly enacted bill as a boost to HBCU research
Primary Content
LISTEN: The recently passed CHIPS and Science Act, touted as a boost to semiconductor manufacturing, also authorizes new investments in HBCU research. GPB's Benjamin Payne reports.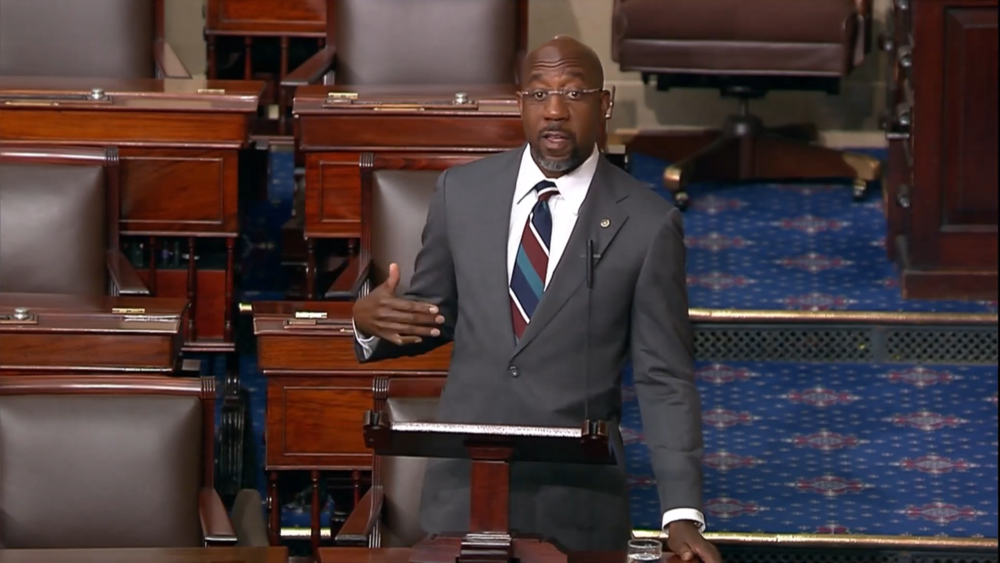 Georgia U.S. Sen. Raphael Warnock is praising a recently passed bill signed into law by President Biden as a big win for the state's historically Black colleges and universities (HBCUs).
The CHIPS and Science Act has been touted by supporters as a much-needed boost for business, especially when it comes to semiconductor chip manufacturing. Warnock — who is among those supporters and voted for the bill — is also pointing to another provision of the law that hasn't received as much attention: increased federal funding for HBCU research.
"HBCUs are incubators for innovation, and they have been for a long time," Warnock told GPB News. "These schools have been punching way above their weight. They've been doing so much for so many, for so long, with so very little that I think people barely notice. But we can ill afford as we move into the 21st century to leave these schools underfunded."
As an example of the disparity in federal funding, Warnock compared Georgia Tech with Savannah State University, Georgia's oldest public HBCU. On a per-student basis, Savannah State received about 10% of the funding that Georgia Tech received from the National Science Foundation in 2018.
The new law authorizes investments in HBCU-conducted scientific research. It also orders federal research agencies to report to Congress a "strategic plan" that details how they intend to expand HBCU participation in the years ahead.
"This is good not only for [HBCUs] and for the students who are there; it's really good for Georgia and is good for the country," said Warnock, himself an HBCU alum, having graduated from Atlanta's Morehouse College in 1991. "It's about the future of our workforce. It's about jobs. It's about America maintaining its competitive edge against China, well into the future."
In addition to HBCUs, the law helps fund tribal colleges and universities (TCUs) and other minority-serving institutions (MSIs).
"I want to see these schools get their fair share of research dollars," Warnock said. "When companies are looking to decide where they're going to locate, part of what drives that is a well-educated, well-trained workforce. And so whether you attended an HBCU or not, this is a win-win for everybody."
Warnock served on the conference committee that negotiated the text of what would become the bill, which passed 64-33 in the Senate with 17 Republicans voting in favor.
Secondary Content
Bottom Content