Section Branding
Header Content
'Her Country' explores women performers' battles with gender inequality and racial discrimination
Primary Content
LISTEN: GPB's Kristi Wooten discusses "Her Country" by Marissa R. Moss with Peter Biello, host of GPB's All Things Considered.
———
Country music has had its share of women icons, from Maybelle Carter and Loretta Lynn to Dolly Parton, Shania Twain and even Georgia's own Trisha Yearwood and Jennifer Nettles.
Multiple generations of women performers have overcome obstacles ranging from poverty, alcoholism and abuse to being treated unfairly by the men who dominated record labels and airwaves. Traditionally, country songs are filled with patriotism and heartache, yet few women country singers have sung about their pain without feeling pressure to also idealize small town life. 
But over the past two decades, a resilient group of young songwriters has eschewed commercialized imagery, fought back against inequality and discrimination within the genre — and succeeded — despite an industry that seemed to be stacked against them.
Author Marissa R. Moss, a writer for Rolling Stone, Billboard and NPR, chronicled their rise in her latest book, Her Country. 
The book follows the careers of three Texans — Kacey Musgraves, Maren Morris and Mickey Guyton — as they grow from being child singers in honky-tonks into professional hitmakers. Their stories dovetail with political movements along the way — from the Telecommunications Act of 1996 and the proliferation of radio conglomerates, to the popularity of reality shows in the early 2000s and Nashville's burgeoning hip factor, the Marriage Equality in 2015, the election of Donald Trump as president of the United States in 2016 and more.
GPB's Kristi Wooten spoke with Moss about Her Country in advance of her Aug. 11 virtual event with Charis Books in Decatur, Ga.  This interview has been edited for length and clarity.
Kristi Wooten: The early 2000s were a time when young women were coming up in the music business, knowing what the expectations were for country artists, including writing songs about small town life. At the same time, there was this Disney Channel train of pop stars like Miley Cyrus, Demi Lovato and Selena Gomez on a parallel track, representing the city and suburban aspect of this. Kacey Musgraves and Maren Morris started very young. Meanwhile, kids all over the country were auditioning for American Idol.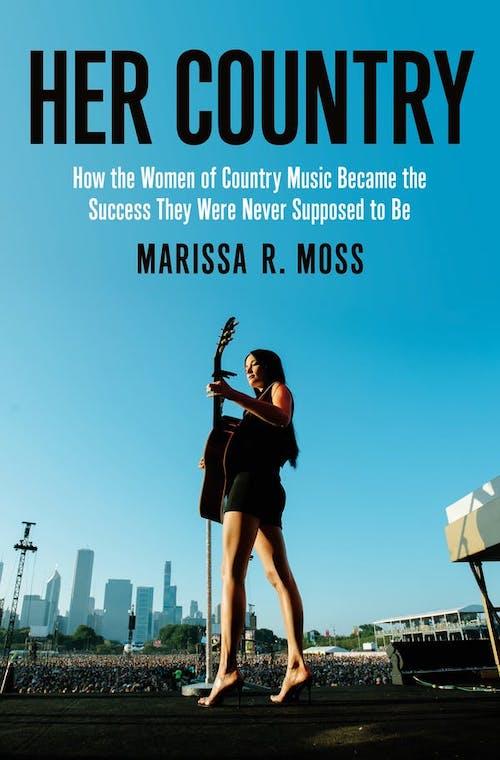 Marissa R. Moss: Reality TV shows were important tools to country music in terms of diversifying its reach and diversifying who actually got to be that star ... Kacey [Musgraves] was just so revolutionary in the way that she came on the scene in the context of the time that you're talking about. Back then, if you were going to talk about small town life in country music and represent rural America, you had better be a really good PR person for it. You're not supposed to come out and criticize any of that lifestyle. Musgraves' song "Merry Go 'Round" isn't like a fluffy painted picture of a small town, Friday night truck stop, football tailgate. It's honest, it's brutal. It's a little heartbreaking. And it's not always flattering about the people who live in small towns, who don't leave small towns, and what that kind of mythology around small towns can force us to sacrifice.
Kristi Wooten: Over the past few decades, there was a decentralization of what it meant be to be "Nashville." It was more than a place, it was a vibe. But Texas began carving out its niche, and this niche was where many of the artists in the book were able to create their own path without moving to Nashville. That happened in Georgia, too. Country artists, especially Southern ones, began doing their own thing in their home states. Ultimately, they end up in Nashville at some point, because all country roads lead there.
Marissa R. Moss: I chose to focus on artists specifically from Texas who were making that Texas-to-Nashville journey. I wanted to be able to tell the story in a simplified way, and finding artists all from one geographic location really helped me do that. Texas was a really interesting way for me to explore, because of the assumptions that we make about both a red state and the music that stereotypically comes out of a red state. And the assumptions we make about those people and that music based on primarily the white men in power, whether we're talking about politics or we're talking about country music. 
Kristi Wooten: The book says "country music is the cultural domain of white people." Who is changing that perception?
Marissa R. Moss: In this book, very specifically through the story of Mickey Guyton but also through talking about Rissi Palmer and other Black women in country music who have who lived at that intersection of oppression, there are women who are experiencing all the discrimination that you witness as a woman in country music, and then on top of that as Black artists, as Black women. And that is a very unique and specific place to exist. And sometimes, it's actually the white women in country music who are marginalized and then become the oppressors in return, and who are very good at keeping Black women out, just as well as the men are, sometimes even better.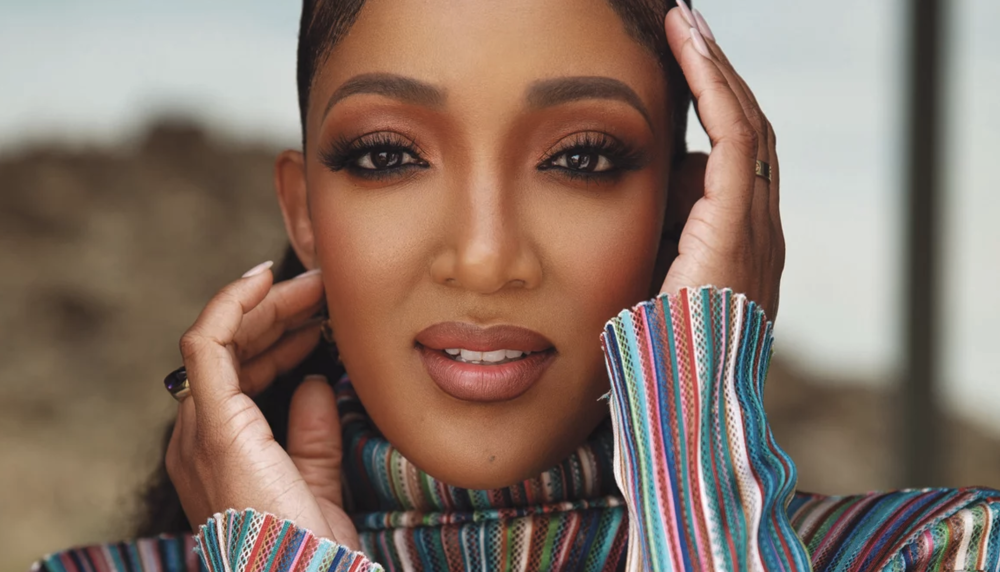 Kristi Wooten: The book also mentions that feminism was both an awakening and a crisis for the country stars at the time. 
Marissa R. Moss: Country's relationship to feminism is so strange. Dolly Parton chooses not to use the word 'feminism.' And, you know, that's really intentional and probably smart for her. I don't really care too much if you use the word or not. It depends what your actions are. If you look at Dolly and you look at Loretta Lynn and then you bring it to Maren Morris and Kacey Musgraves and Mickey Guyton, Margo Price, I mean, they're all feminists in action. But they're also trying to figure out how to exist that way in a genre that sees that word 'feminist' as a red letter of sorts. And you could do a whole session on why that word is offensive to people, even if actions dictate otherwise. But in some ways, I think this [new generation of women] are tackling it in more radical ways than people would ever give them credit for, because they're doing it within the context of country music. 
Kristi Wooten: Let's talk about Leslie Fram, the CMT (Country Music Television) and radio executive and former longtime program director and on-air personality who spent 18 years on Atlanta's Power 99 and 99x. She worked in Atlanta at the time when you had big country starts like Trisha Yearwood on the radio, and then you also had the 1990s breakthroughs with Lilith Fair with the Indigo Girls and Jennifer Nettles and India Arie. Leslie was at the center of the music scene in Georgia during that time.
Marissa R. Moss: I came up falling in love with indie rock and the women of the '90s, like Fiona Apple and Liz Phair, and I gravitated toward Leslie coming from that world, too. She was at the forefront of pushing the conversation around gender inequality, and now she's doing it in terms of racial inclusion too, here. So to have that ability to shift and and shape your perspective as you learn more and grow and understand what country music and the town needs — she's always been able to do that. We're really lucky to have her here now in Nashville, because I don't think the town would be the same without her. 
Kristi Wooten: Your main thread in Her Country is following Kacey and Maren and Mickey, and then you've got some performers who are kind of tangential, but obviously very crucial to the actual story. The Chicks, Miranda Lambert and Brandi Carlile are the wing women to your story. Brandi was key to assembling The Highwomen (composed of Brandi Carlile, Natalie Hemby, Maren Morris, and Amanda Shires as a feminist update on the Highwaymen supergroup that had Waylon Jennings, Johnny Cash, Willie Nelson and Kris Kristofferson) and has become a connector to the generations of women in music. What happened in the last few weeks when Joni Mitchell performed at the Newport Folk Festival with Brandi and Wynonna Judd was incredible. These multiple generations have not only broken barriers as women, but they've broken the barriers of the genre itself.
Marissa R. Moss: Brandi is so brilliant at that. But [who talks] about Joni Mitchell in terms of genre? (Laughs) It seems so silly ... and I realized in that moment [of watching Mitchell and Carlile together onstage] that Brandi was, I think, helping us untangle all those threads by having Joni up there with Wynonna and Yola standing next to Natalie Hemby. I love how Brandi is taking on this mission of helping us reconnect with some of these icons in country music, too, that maybe we don't think about as being cool enough or give them their proper due, like Tanya Tucker, like Wynonna, like the Judds. And that's really important work because those women deserve a much bigger pedestal and legacy than they are afforded now. And that's only as the result of the way that men have contextualized them over time. So Brandi Carlile is doing the work [of re-contextualizing]. And it's really revolutionary. Brandi Carlile, Miranda Lambert, The Chicks. Those are kind of like the North Star foundations of the book.
Secondary Content
Bottom Content