Section Branding
Header Content
Friends of NFL star to host Demaryius Thomas Day in Dublin. Here's where to register
Primary Content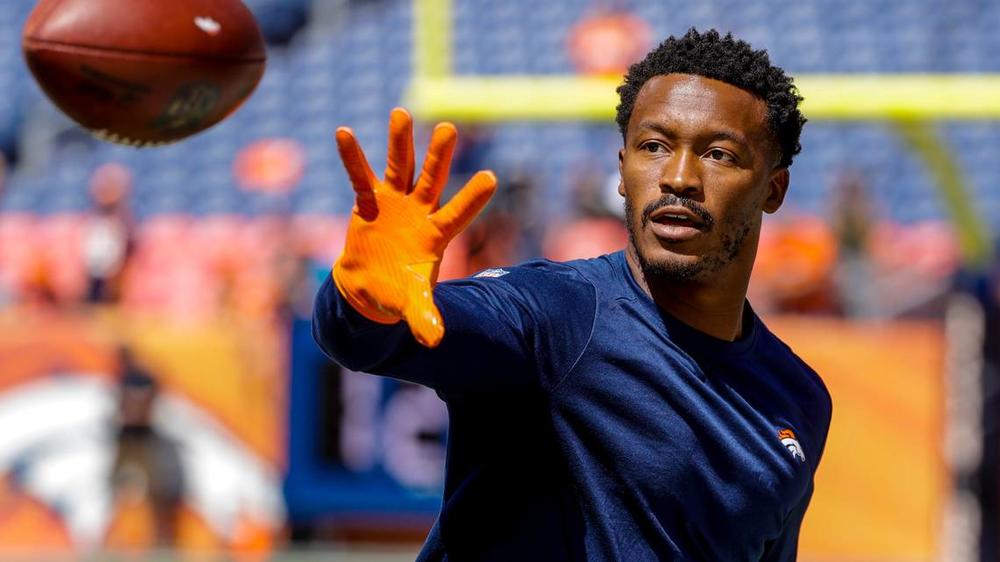 The city of Dublin will host a Demaryius Thomas Day in honor of the late NFL wide receiver and former West Laurens star on July 16.
Friends of Thomas from a local travel football team he supported will host the event in collaboration with city officials.
Thomas, who died in December, was posthumously diagnosed with chronic traumatic encephalopathy (CTE) last Tuesday. The Georgia Tech graduate starred for the Denver Broncos, where he won a Super Bowl while notching five straight seasons with 1,000 or more receiving yards.
The event will feature a football training and safety awareness session for kids in the Laurens County area along with food and activities for kids of all ages. Thomp Walker, a sanitation worker for the city of Dublin and athletic director for the Oconee Trojans travel football team, said Thomas always looked out for kids because of his own childhood.
"I used to see him play football when he was 10 or 11, and then I became sort of a mentor for him down the line," Walker said. "He was a guy who could see other kids that were like him, that didn't get more opportunities, and look out for them."
Thomas donated to the travel team to help kids in the area play football and also attended games and training camps to mentor the youth.
"He saw what we were doing, giving kids from Laurens County a chance, and he jumped in," Walker said. "He gave his money and time to the football team when we were dealing with a lot, and he gave the kids a chance to play."
Thomas started contributing to the travel team in 2021 and was involved until his death in December. One of the founders of the team, Teresa Holliday, helped Walker start 88 Legacy, an organization that will host more events like this one in the future.
"We just want to honor everything Demaryius stood for and how he loved everyone around him," Holliday said. "The organization intends to continue the work he did in our community."
Thomas was a big figure in the Dublin and Laurens County communities after he became a star athlete, according to Holliday. His NFL status never changed his attitude towards his peers.
Holliday said Thomas would always end his phone calls with the phrase "one love," even during his health problems near the end of his life. It was his sign-off, a message to everyone he spoke with.
"It really hit me why he said that, because he just cared for everyone," Holliday said. "Even until the end, he was trying to come to all the team's events. He meant a lot to everyone."
Registration and contact info for the event can be found online.
This story comes to GPB through a reporting partnership with The Telegraph.
Secondary Content
Bottom Content