Section Branding
Header Content
Embattled Savannah police chief to resign to focus on U.S. Marshal confirmation
Primary Content
Savannah Police Chief Roy Minter's last day will be July 29, following a federal nomination to serve as a U.S. Marshal. GPB's Benjamin Payne reports.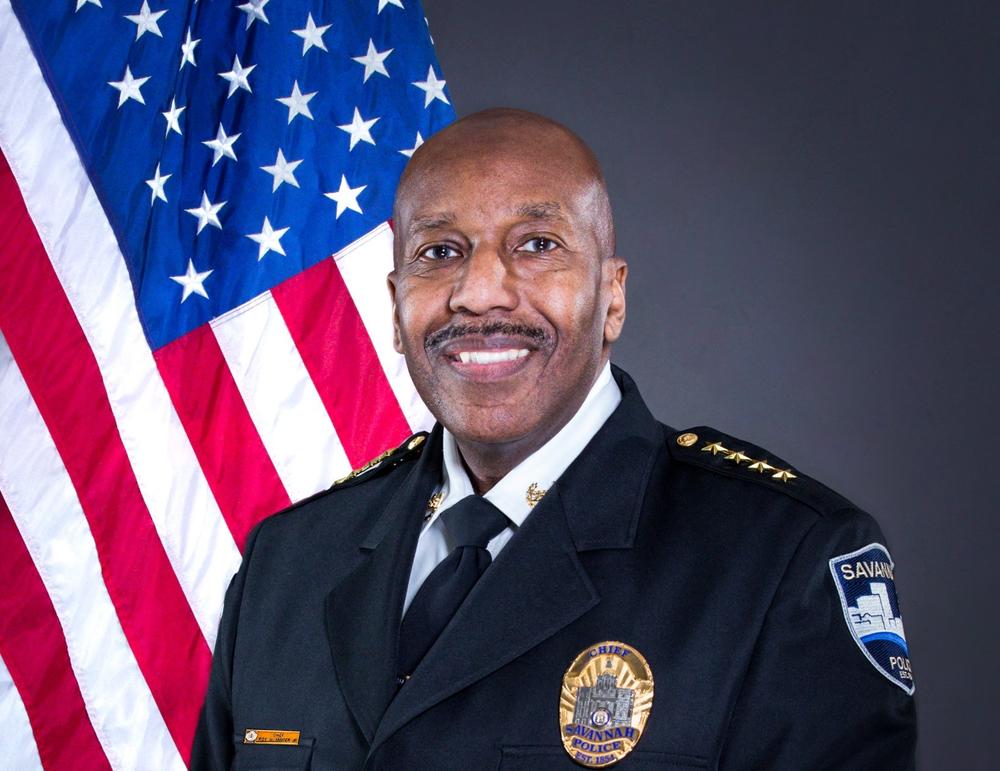 After four years on the job, Savannah Police Chief Roy Minter will resign in late July to focus on the confirmation process for his nomination by President Biden to serve as U.S. Marshal for the Southern District of Georgia, the city of Savannah announced Thursday.
"Team Savannah is proud of Chief Minter and proud of his nomination to serve at the federal level," Savannah City Manager Joseph Melder said in a statement. "We are grateful for his four years of service and his steadfast leadership of our police department. Chief Minter is the definition of a professional police chief, and I thank him for his tireless service to the City of Savannah, our residents, businesses, and visitors."
But despite high marks from Melder and Savannah Mayor Van Johnson — who, in a statement, called Minter "a consummate professional" — the chief has come under heavy criticism from members of his own department.
As reported by the Savannah Morning News in 2020, 77 Savannah police officers filed a complaint with the city's human resources office, alleging that Minter made threats to officers, espoused favoritism, and failed to adequately equip the force, among 19 other complaints.
That prompted an investigation by the city, which found that Minter had gutted the department's internal affairs process.
More recently, a survey of 137 Savannah police officers conducted between November and December 2021 found that 60% were dissatisfied with the police department's leadership.
The Savannah Police Department declined to comment on Minter's resignation, instead referring GPB News to the city's press release of the announcement.
"Being Savannah's police chief has been an honor and I look forward to the potential opportunity to continue my service to this community and all of Southeast Georgia," Minter said in the announcement. "I am thankful for the experience these last four years. And while I am departing my role as police chief to focus on the confirmation process for my federal nomination, I remain thankful for the opportunities afforded to me by Team Savannah, the City Manager and our Mayor and City Council."
If confirmed by the U.S. Senate to serve as U.S. Marshal for the Southern District of Georgia, Minter would be the chief law enforcement officer for the federal judiciary in a 43-county area that includes Savannah, Augusta, Brunswick, and other parts of Southeast Georgia.
His last day as Savannah police chief will be July 29, after which Assistant Police Chief Lenny Gunther — who has been with the department since 2001 — will take over as interim chief while the city searches for a permanent successor.
Secondary Content
Bottom Content