Section Branding
Header Content
Republicans head to runoff in GA 2nd Congressional District. The goal: oust Sanford Bishop
Primary Content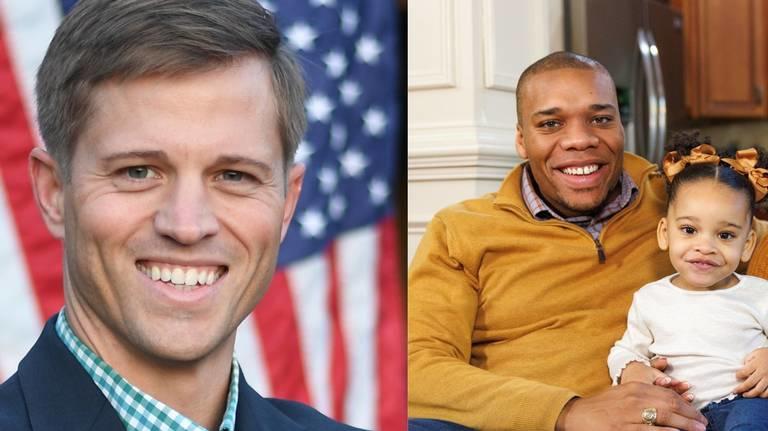 Republicans Chris West and Jeremy Hunt have advanced to a June 21 runoff to determine who will challenge Democratic incumbent Sanford Bishop in Georgia's 2nd Congressional District.
With nearly 97% of the ballots counted, Hunt leads the field with 22,438 votes (36.88%) and West just behind with 18,359 (30.18%). Former Trump Department of Education official Wayne Johnson finished third with just under 11,400 votes.
Hunt is a 28-year-old former U.S. Army Captain and Fox News commentator who recently moved to Columbus. He left Yale Law School to enter the race, the Associated Press reports. He registered to vote in Muscogee County in February 2022, according to voting data maintained by the Georgia Secretary of State's office.
In a statement on Twitter, Hunt thanked his supporters.
"Ky and I are so thankful for all the support around Southwest & Middle Georgia. We finished first because we ran a campaign focused on what matters most: Faith, family & community," he said. "Our #1 goal is to defeat Sanford Bishop this fall. And today we are one step closer to that goal!"
West, 38, is an attorney for a Thomasville real estate development company and an officer in the Georgia Air National Guard.
In a statement Wednesday, West said he will win in November and took shots at Hunt ahead of their runoff.
"We advanced to this runoff despite being outspent 11-1 by Jeremy Hunt and his Washington D.C. lobbyists and special interest donors who flooded this district with their crony, carpetbagging money," West said. "The good news is the voters of Middle and Southwest Georgia know a phony campaign when they see one: and that's exactly why Jeremy Hunt was exposed."
The race will likely be Georgia's most closely contested congressional election come November. The district, which includes much of Columbus and Macon is still blue, but Republicans hope to use frustration with the Biden administration to out Bishop.
Its boundaries were redrawn to make it more Republican-friendly. Roughly 45% of the district's residents are Republican-leaning voters, and the proportion of Black voters fell just below 50%, according to demographic and mapping data maintained by online app Dave's Redistricting.
The Democratic Congressional Campaign Committee identified Bishop as one of its most vulnerable incumbents ahead of the midterms. Bishop easily won his primary over challenger Joe O'Hara.
This story comes to GPB through a reporting partnership with The Telegraph.
Secondary Content
Bottom Content