Section Branding
Header Content
Savannah Ghost Pirates minor league hockey team announces NHL affiliation with Vegas Golden Knights
Primary Content
Ahead of their inaugural season, the Savannah Ghost Pirates hockey team announced they will be affiliated with the NHL's Vegas Golden Knights. GPB's Benjamin Payne reports.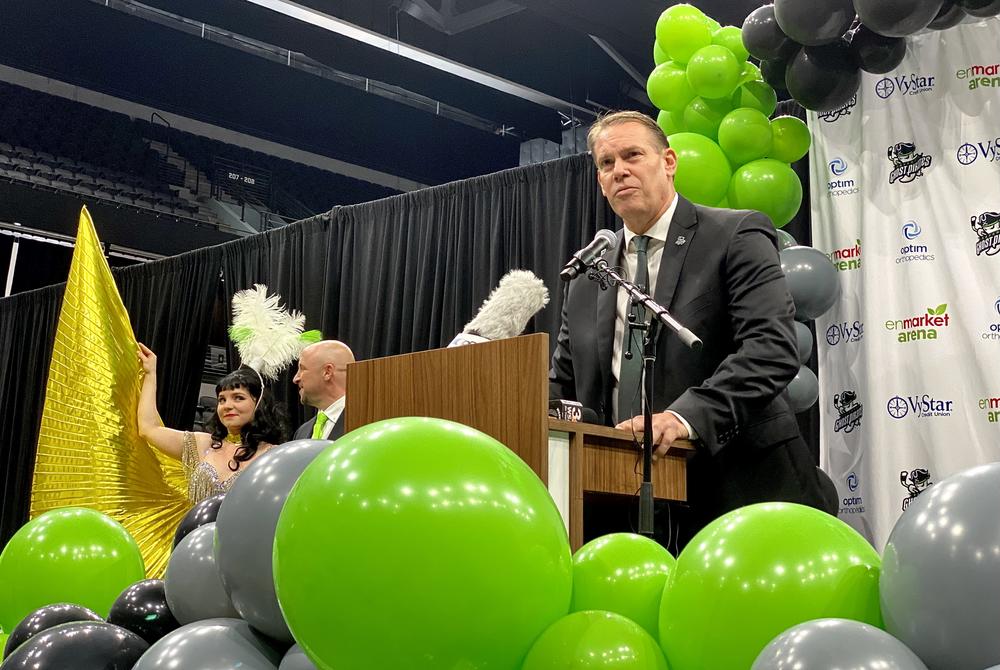 One of Georgia's newest professional hockey teams, the Savannah Ghost Pirates, will serve as a farm team for one of the newest franchises in the National Hockey League: the Vegas Golden Knights.
The Ghost Pirates announced the affiliation Thursday before fans gathered at Enmarket Arena, Savannah's new 9,500-capacity venue where the team will play home games.
"Vegas, baby, Vegas!" said Ghost Pirates Director of Community Relations and Game Presentation Bryan Sklover. "You have no idea how hard it's been to keep that secret, in this city of such friendly people who are [saying], 'Oh, just tell me. It's no big deal.'"
Savannah will compete in the ECHL, formerly known as the East Coast Hockey League. What began as a small five-team league in 1988 has since grown to 28 teams located as far west as Idaho and Utah and as far north as Newfoundland and Quebec. The ECHL has one other Georgia-based team in the Atlanta Gladiators, based in Gwinnett County.
The Vegas Golden Knights began play in the NHL in 2017, advancing as far as the Stanley Cup finals in their inaugural season.
"You guys have responded like no other ECHL team has ever responded," Ghost Pirates president Bob Ohrablo told fans at the announcement. The team says it has already sold out all of its club-level section season tickets, as well as seven of its lower bowl sections. "So, we wanted to make sure you got the best people that will put the best hockey team on the ice."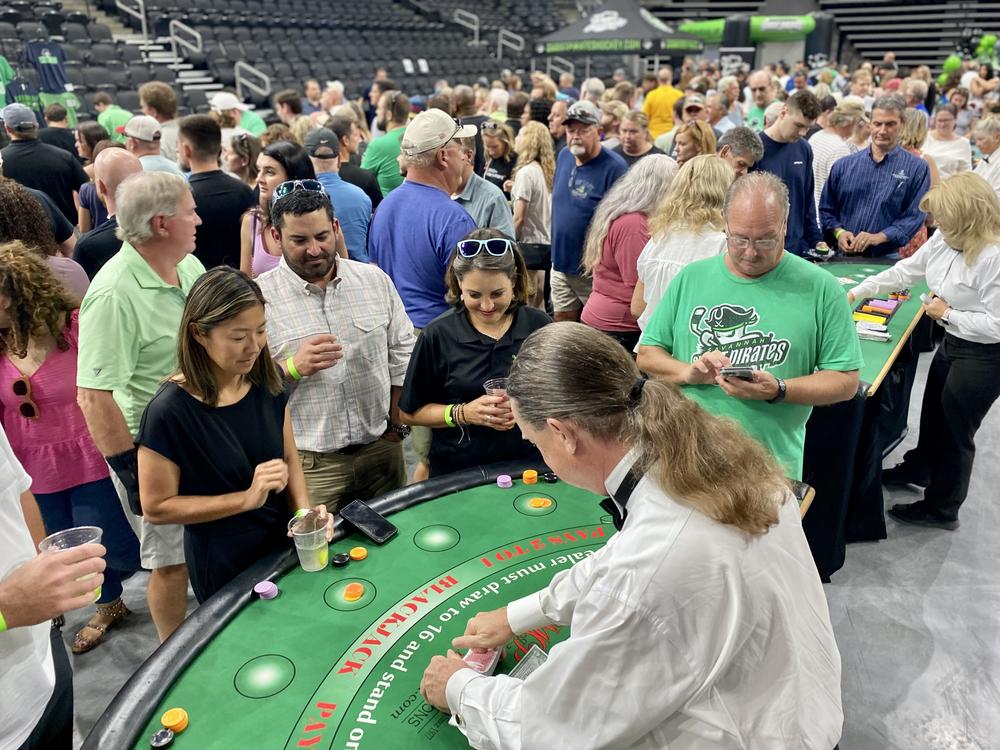 The Ghost Pirates also announced an affiliation with the Henderson Silver Knights of the American Hockey League, which serves as the primary developmental league for the NHL. Based in the Las Vegas suburb of Henderson, Nevada, the team is owned by the Golden Knights and began play in 2020.
Although independently owned, the Ghost Pirates' team operations will be run by the Golden Knights' hockey management staff. They will be coached by Rick Bennett, who most recently coached the NCAA Division I men's hockey team at Union College in upstate New York.
"This is a dream come true, to be here, be in front of all of you," Bennett said at the announcement. "Our staff will put together a team that competes and takes a lot of pride wearing that jersey, that Ghost Pirates jersey, and is also involved in this community."
Secondary Content
Bottom Content