Section Branding
Header Content
Georgia's Peanut Innovation Lab works to feed a continent
Primary Content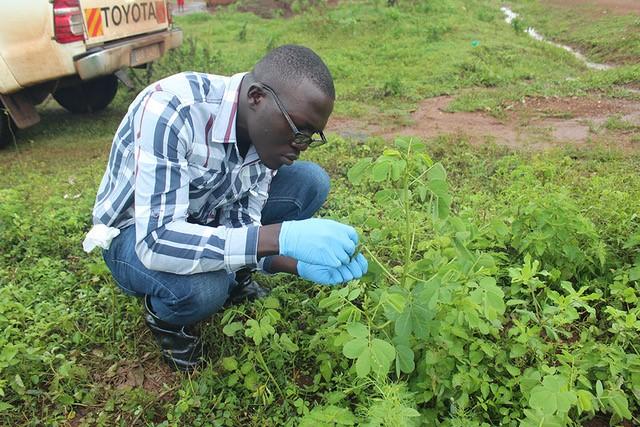 A program to alleviate hunger by helping farmers in developing countries grow more peanuts is nearing the end of its funding.
But the University of Georgia hopes its Peanut Innovation Lab will continue.
A partnership between UGA's College of Agricultural and Environmental Sciences and the U.S. Agency for International Development, the lab is now in the fourth year of a five-year, $14 million grant.
Lab director David Hoisington said the lab funds 27 projects which take in everything from diving into the plant's genes to create resilient varieties, uncovering how eating peanuts may help kids do better in school and addressing the challenges of reaching women with this initiative and information.
"In many countries, those who are in charge of nutrition are going to be the women," the director said. "When we want to make sure that nutritional and health benefits of the crop are achieved, we really need to understand how they're making decisions."
According to the lab, 60% of households grow at least some peanuts throughout poorer parts of Senegal. Peanuts are also staple crops in Malawi and Uganda.
In Ghana, researchers are working to ensure existing groundnuts are toxin-free. Fried peanut cakes called "kuli-kuli" made with low-quality nuts put consumers at risk of aflatoxin poisoning.
"Peanut is an amazing plant that provides health benefits to consumers, agronomic benefits to the farm and economic benefits to producers," Hoisington said. "Tapping into those benefits to improve food security is important, and UGA's College of Agricultural and Environmental Sciences has spearheaded that work for years."
Future funding isn't guaranteed but Hoisington hopes the federal agency continues the research with UGA.
Georgia is the largest peanut-producing state in the nation.
Secondary Content
Bottom Content