Section Branding
Header Content
Comeback season: Tiger, the Masters, and Augusta return to the international stage
Primary Content
Between the tournament's post-pandemic economic boost on Augusta, other top players to watch and the unavailability of a certain ice cream sandwich, there's a lot to talk about.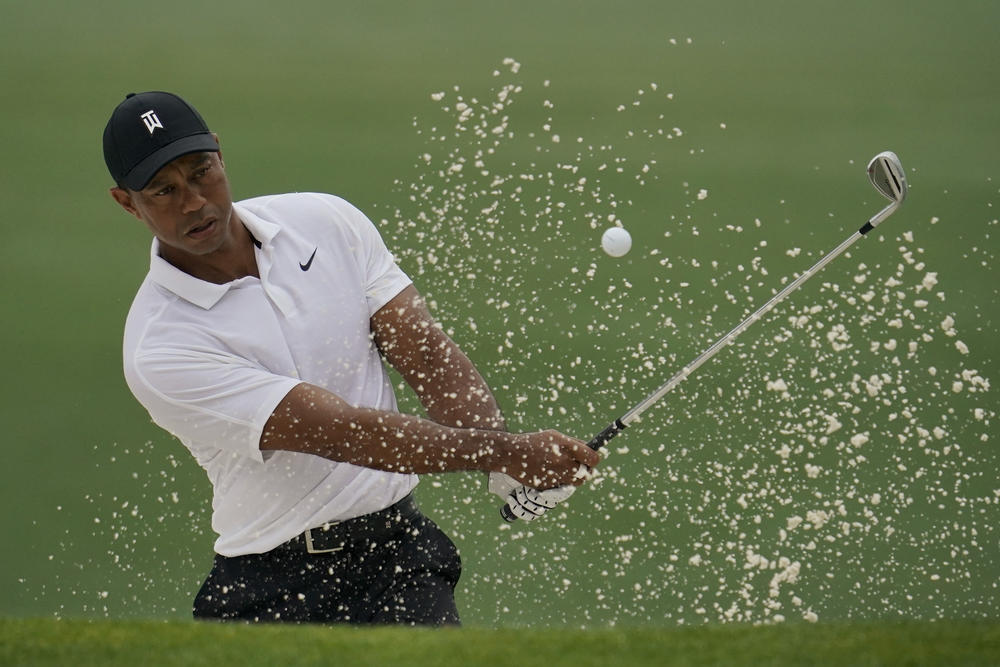 Golf icon Tiger Woods says he intends to play at this year's Masters tournament.
The five-time Augusta National champion is the talk of the sports world this week. Nearly a year after a car crash that almost cost him his leg, Woods says he's ready to play and believes he can win.
But with all eyes on him, what's missing from this year's Augusta National coverage?
Between the tournament's post-pandemic economic boost on Augusta, other top players to watch and the unavailability of a certain ice cream sandwich, there's a lot to talk about.
'Best week ever'
The coronavirus pandemic postponed the 2020 Masters tournament until that fall, when Augusta National held the event without spectators. Last year's event was also seriously curtailed as the pandemic continued.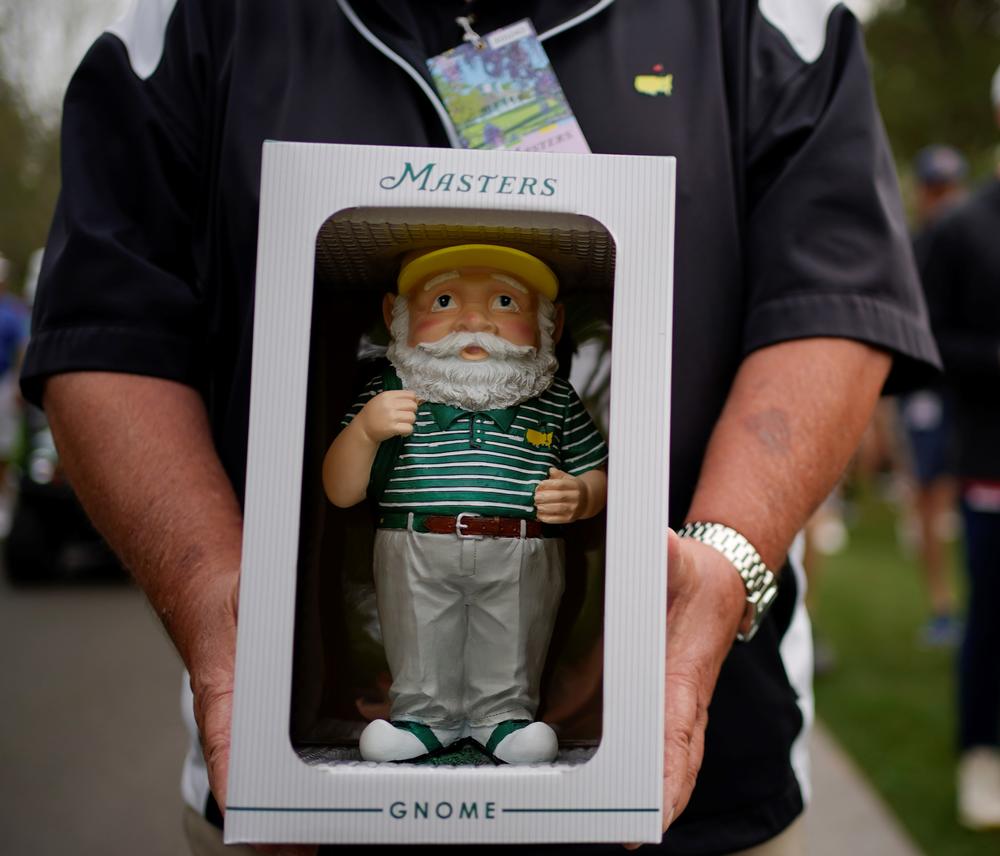 But this year, all bets are off as to how much of an economic bump the Augusta area will get as visitors flood the area and open their wallets.
Dr. Marsha Loda, an associate professor of marketing at Augusta University's Hull College of Business, told the Jag Wire, an AU publication, that she has seen the total impact estimated to be around $120 million.
"It is hard to find a business that doesn't benefit from the ripple effects," Loda was quoted as saying. "Thousands of people fly into the city, they rent a car, they book a hotel, they eat in restaurants, buy at local shops."
One of those shops is Savannah River Brewing Company, an Augusta brewery that starts preparing for Masters week visitors months ahead of time.
"You can feel it in the air," Taproom manager Jim Christian said.  "It's electric. We have people from all over the world at the taproom. This will be our best week ever."
Some Augusta area business owners compare the week to a "second Christmas."
And homeowners who want to rent their residences out as vacation properties stand to pay their monthly mortgages with what they charge in rent for the week.
An estimated 4,000 area homes are available for rent during the Masters.
Continuing quest
Woods' surprise appearance at Augusta National on Sunday immediately took the oxygen out of other dramas at this year's Masters.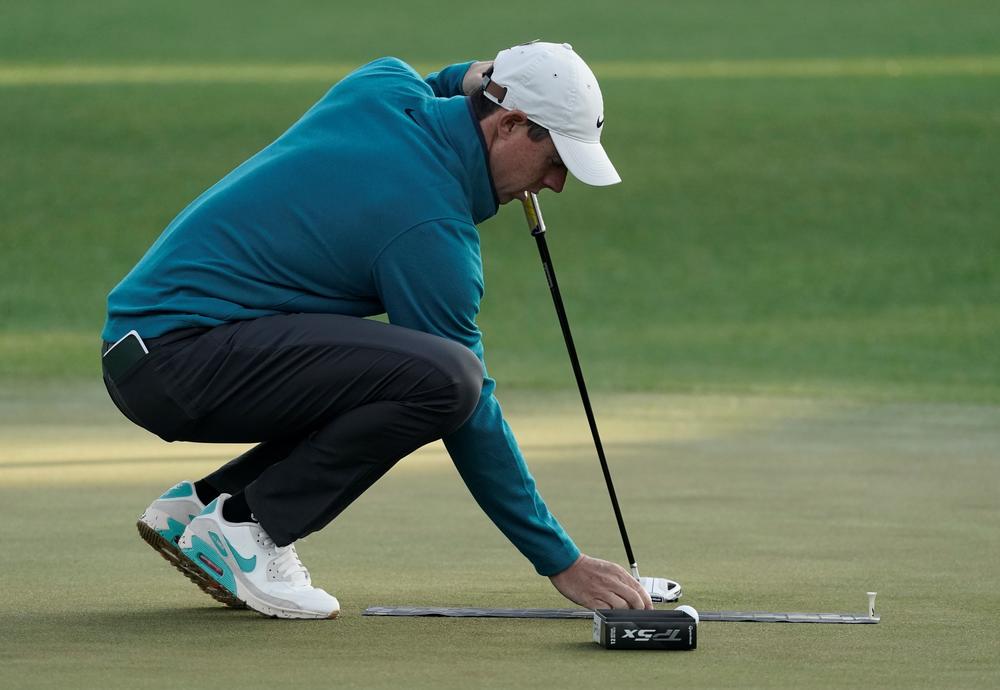 Among them, Rory McIlroy's continuing quest.
There are times when the top golfer sounds like an old man. He reminisces about his first Masters — just 13 years ago — like it was ancient history.
He concedes that golf is no longer the be-all and end-all in his life. His voice rises with excitement as he talks of playing in the par-3 contest with his young daughter in tow.
One thing that no longer seems at the forefront of his mind? A career grand slam.
"Rory has been trying to complete a career grand slam here for a number of years and has been a favorite in this tournament," said freelance journalist Brian Mull, who writes about golf for the Augusta Chronicle, among other publications. "He had an opportunity to win it very early in his career and let it get away."
Mull said McIlroy potentially adding a Masters title to his resume is one of the top stories bubbling under Woods' return.
He also pointed to Scottie Scheffler and Jordan Spieth as players to watch.
"Honestly, a lot of the questions that have been directed toward the other contenders have been questions about Tiger," Mull said.
Beloved traditions
McIlroy's par 3 contest with his daughter will be one of those moments that just doesn't exist in many other sports.
The casual contest, held at Augusta National's nine-hole par-3 course with holes ranging from 70 to 140 yards on Wednesday, the day before serious competitive play, is described as a time for players to let their hair down and have some fun.
Players often invite their family members onto the course to caddy or even take shots for them.
It's one of the Masters' many beloved traditions returning to the 2022 tournament, having been canceled for the past two years because of COVID-19 restrictions.
Tournament attendees also talk lovingly about their pimento cheese sandwiches, manual scoreboards and green jackets.
But one Masters tradition that will NOT return this year is the peach ice cream sandwich.
Because of global supply chain issues, Augusta National just doesn't have the sugary delight.
While attendees greeted the news with shock, golf journalists like Golf.com's James Colgan were breathless in their horror:
"In losing the ice cream sandwich, Augusta National is losing a piece of itself," he wrote. "For a tournament that revels in its tradition, the sandwich — which features a dollop of perfectly sweet peach ice cream between two bakery-soft sugar cookies — has become a tradition of its own.  Without the ice cream sandwich, the Masters simply isn't the Masters as we have come to know it."
Or as Brian Mull put it, "That is something that simply requires a moment of silence."
Whether you eat and enjoy the tournament from Augusta National Golf Club, an Augusta brewery or your own home, the 86th Masters will begin on Thursday with 18 hours of live coverage between ESPN, CBS and their respective online platforms.
Secondary Content
Bottom Content