Section Branding
Header Content
Humanitarian effort in Ukraine looks toward long haul
Primary Content
Michelle Nunn, president and CEO of CARE USA, an Atlanta-based humanitarian aid organization, talks about the changing nature of helping refugees fleeing Ukraine.
Georgians are responding to the humanitarian crisis in Ukraine in many different ways, from homespun fundraisers and rallies to multinational efforts.
One of the largest Georgia-based organizations dispatching workers to Eastern Europe is CARE USA.
Its leader, Michelle Nunn, the daughter of former U.S. Sen. Sam Nunn, is heading to the Polish-Ukrainian border in about two weeks to support the organization's small on-the-ground staff and larger network of partners that they fund.
CARE USA works with a half-dozen partner groups to provide food, water, hygiene products, sleeping bags, blankets, psychological support and many other needs for people fleeing their homes.
"It has been an unparalleled humanitarian crisis in Europe in terms of the scale and pace of refugee displacement," Nunn said. "We now have over 10 million people displaced."
As the war drags into its fifth week, the humanitarian effort is changing.
The number of people fleeing Ukraine is slowing and authorities are wondering what's going to happen to them over the long haul.
Poland and other neighboring nations are encouraging refugees to find jobs.
"We have moved from preparing for what might have been considered a few weeks of conflict to one that could be months or even years," Nunn said. "There are going to be a number of chapters to this crisis."
In addition to jobs for refugees, Nunn cites, as an example, the question of what will happen to all of the children who've had to flee their country.
How will nations and organizations support schools who now have to educate hundreds of thousands more students?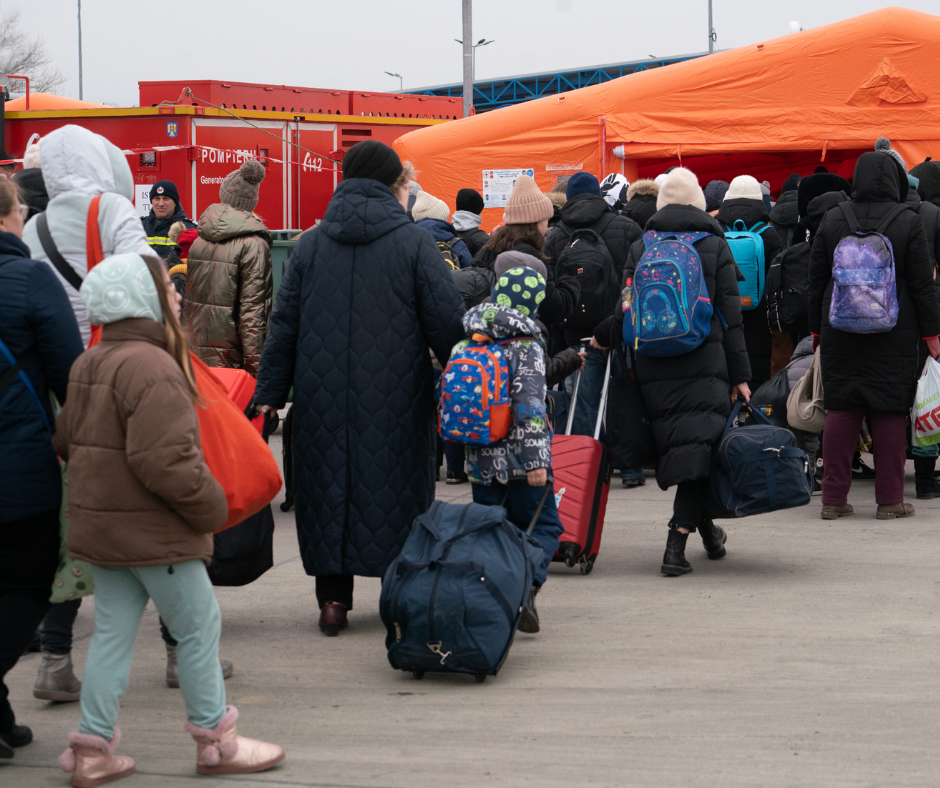 "After the cameras go away, there will still be people that might never return to Ukraine, people who will need to completely and fundamentally rebuild their lives," Nunn said. "One of the things that we're really working towards from CARE's response is 'How do we think of this from the long-term perspective?'"
The conflict is also having ripple effects in other parts of the globe.
Russia and Ukraine are among the top five global exporters for many important cereals, including wheat.
The disruption of the global supply chain affects countries that depend heavily on wheat imports, such as Yemen.
"This is precipitating a hunger crisis that was already quite daunting and making it worse," Nunn said. "But we've also seen extraordinary generosity and solidarity, which brings hope."
CARE USA has about 250 employees in its Atlanta office, which oversees humanitarian relief and poverty reduction in nearly 40 countries around the world.
Nunn is approaching seven years as the organization's president and CEO, leading a global team of about 7,000 people.
Secondary Content
Bottom Content