Section Branding
Header Content
Former Brunswick DA claims vendetta by Glynn County officials
Primary Content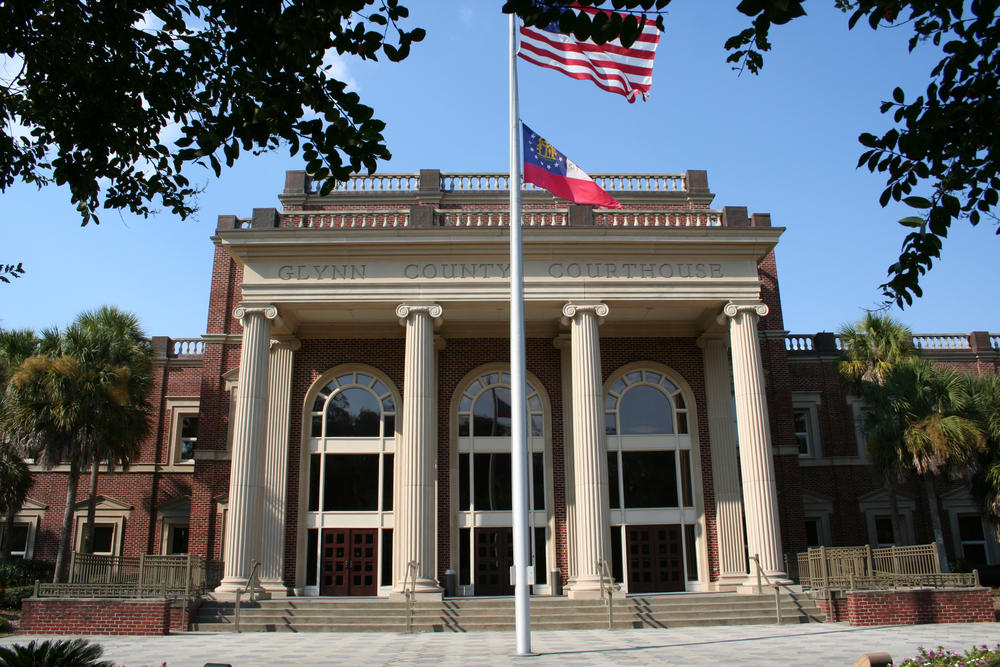 Margaret Coker, The Current
Three white men — Travis McMichael, Greg McMichael and William Bryan — have been convicted of murdering Ahmaud Arbery out of racial malice. Yet urgent questions remain unanswered as to why it took 74 days for any arrests to occur for the crime that made Brunswick and Glynn County synonymous with America's racial reckoning.
This week lawyers for former Brunswick-area District Attorney Jackie Johnson, who is facing charges of abusing her office and impeding arrests of the McMichaels, offered fresh information about the murder investigation, potential conflicts of interest among Glynn County police and how quickly law enforcement officials accepted the view that Arbery's killing was self defense.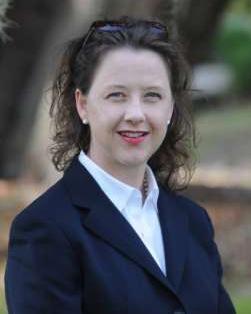 In a 20-page motion filed in Glynn County Superior Court on Wednesday, Johnson's lawyers asked for the two charges brought by Georgia Attorney General Chris Carr against her to be dropped, calling the accusations "wholly specious, unjust" and "an impermissible, politically motivated 'hit job.'" It claims that within 3 hours of Arbery's death that Glynn County police decided not to charge the men involved.
A spokesperson for the attorney general, Kara Richardson, declined to comment on the details of the motion, but said the office would respond in court. "The defendant was indicted by a Glynn County grand jury on September 2, 2021. We will file a written response opposing the defendant's motion, and we look forward to presenting our case in court," Richardson said.
The Glynn County Police Department did not immediately respond to requests for comment.
Johnson's legal motion reveals details of reports conducted by the Georgia Bureau of Investigation and the Federal Bureau of Investigation into Arbery's death, as well as grand jury testimony that ended with Johnson's indictment. These documents, all of which are under seal by the court, clear her of any culpability, her lawyers say.
The two charges Johnson is facing are abuse of her oath of office, a felony, and obstructing law enforcement  — in other words, she allegedly prevented Glynn County police who from arresting Arbery's killers. Greg McMichael, a former Brunswick police officer who worked in Johnson's office as a senior investigator, instigated the five-minute chase of Arbery in Satilla Shores two years ago, while his son Travis and neighbor Bryan helped hunt and trap the 25-year-old Black jogger, before Travis shot him with a shotgun.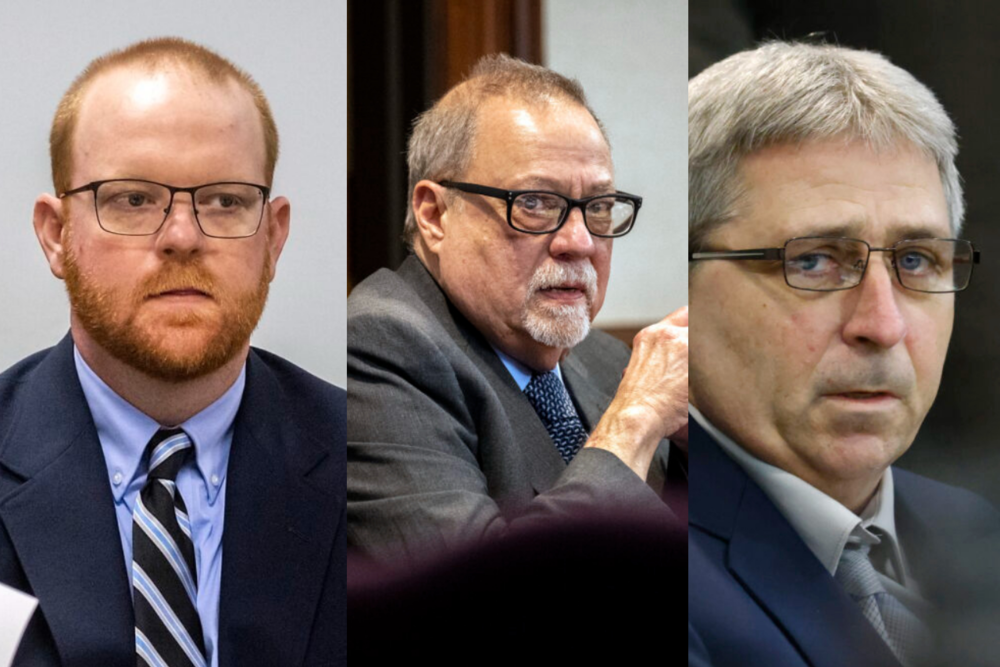 Testimony presented in both the state murder trial and the federal hate crimes trial showed how the older McMichael attempted to use his relationships with and knowledge of police procedure to influence the crime scene investigation. His longtime employment at Johnson's office supported widespread public opinion in Glynn County of her alleged bias in the case.
Johnson, who was district attorney for 10 years, was voted out of office in November 2020 and indicted by Carr's office in September 2021.
Her court motion, however, presents evidence that it was the police, not her office, which showed bias during the initial investigation on Feb. 23, 2020, and accuses Glynn County officials of a political vendetta against Johnson. Her lawyers claim that a crisis management team hired by the county pushed false narratives to the media and officials that she was to blame for the questions raised about the lack of arrests in the Arbery killing.
The motion requests that the judge assigned to the criminal case, Senior Judge John "Robbie" Turner from Bulloch County, unseal the GBI and FBI investigations and grand jury testimony.
The Glynn County Commissioners also did not immediately respond to requests for comment. Previously, the county has said that the GCPD conducted a professional investigation into Arbery's killing.
Among the facts presented in Johnson's motion are a concise timeline of events:
While Ahmaud Arbery died shortly after 1 p.m. on Feb. 23, 2020, by 4:19 p.m. a Glynn County police officer had told the McMichaels that no charges would be brought against them. This officer, who took the McMichaels' statements at a police station away from the scene of the crime, had a personal relationship with members of the McMichael family, specifically the adult daughter of Greg Michael who is sister to Travis.
Shortly after this information was communicated to the McMichaels, different Glynn County police officers contacted Johnson's deputy around 5:11 p.m. seeking guidance about the incident. Her two assistant district attorneys then told the police that their office was conflicted out of the case due to Greg McMichael's relationship with their team. The Glynn County police were told to contact the neighboring district attorney in Waycross on Monday morning.
Johnson's lawyers argue that there was no evidence presented in the GBI or FBI reports that Johnson herself communicated with local police or the suspects. "The Honorable former District Attorney Johnson was not a party to any communication with law enforcement regarding this matter on Sunday, February 23, 2020," the motion states.   
Johnson's lawyers also argue that their client has been the victim of a strategic effort by Glynn County Commissioners since May 2020 to deflect the glare of scandal and outrage the county faced after the video of Arbery's killing was leaked by the Greg McMichael to the press. 
While the elder McMichael believed the video would exonerate his son, himself and Bryan of any criminal act, it instead invoked horror in Glynn County and across Georgia about the perceived vigilantism and racism of the three Satilla Shores residents. 
After the video went viral, the GBI took over the investigation. The video was used by prosecutors in the state murder trial and the federal hate crimes trial to convict the three men. 
Johnson's lawyers support the assertion that Glynn County leaders made her a scapegoat with an invoice from CrisisRisk Strategies LLC, a St. Simon's Island-based crisis management consultant hired by the Glynn County government for work between May-July 2020. The invoice for $9,275 was payment for "multiple face to face and virtual meetings with commissioners, County Manager, County Attorney, Police Chief, provided coaching regarding media contacts, strategy," according to the court document.
Johnson's lawyers also suggest that the Glynn County government urged Attorney General Carr to take action against Johnson. Their motion, however, concedes "the extent to which the Glynn County Commissioners lobbied the Attorney General as part of their crisis management 'strategy' is not yet in evidence."
In announcing Johnson's indictment, Attorney General Carr stated that his office "is committed to ensuring those who are entrusted to serve are carrying out their duties ethically and honestly."
Community organizations around Glynn County and Brunswick, including A Better Glynn, have urged investigations against Glynn County police officers for their conduct at the Feb. 23, 2020, murder scene, as well as against Tom Barnhill, the Waycross-area District Attorney whose office received the case after Brunswick prosecutors recused themselves. 
Barnhill also recused himself from the case after the Arbery family revealed a potential conflict of interest between Barnhill's son and Greg McMichael. Despite this, Barnhill wrote a three-page legal opinion in April 2020 that Arbery's death was a justified homicide.
In February, shortly after the two-year anniversary of Arbery's death, Carr said that the investigation was still open into possible misconduct in handling the crime. It is unclear whether the attorney general is considering convening a grand jury against any other individual in relation to the Arbery murder investigation.
The GBI told The Current in February that the agency had concluded its investigation last fall.
This story comes to GPB through a reporting partnership with The Current, providing in-depth journalism for Coastal Georgia.
Secondary Content
Bottom Content