Section Branding
Header Content
What about Ketanji Brown Jackson resonates with Leah Ward Sears? Her poise under Senate pressure
Primary Content
Leah Ward Sears, the trailblazing former Georgia Supreme Court chief justice, shares her thoughts on Ketanji Brown Jackson's confirmation hearing in the U.S. Senate with GPB's Orlando Montoya.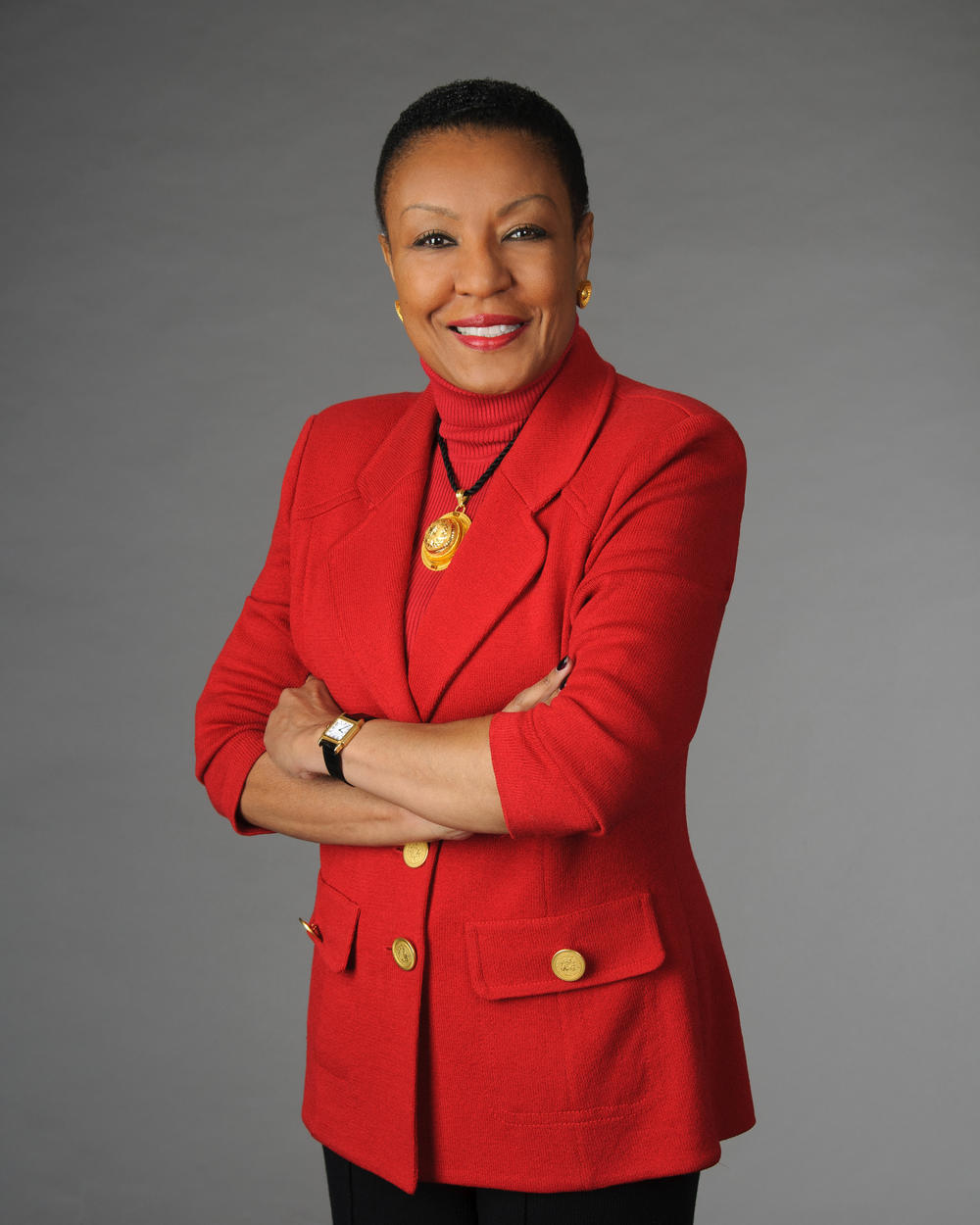 Atlanta attorney Leah Ward Sears knows something about interviewing for an important judicial position.
The trailblazing former Georgia Supreme Court justice interviewed for multiple judgeships on her meteoric rise to a seat on the state's highest court at age 36.
From Atlanta traffic court, to Fulton County Superior Court and, eventually, the Georgia Supreme Court, she faced voters, skeptical pols, hard-hitting opponents and a certain ex-Marine Georgia governor whose cowboy boots and independent streak put her at ease: Zell Miller.
Sears passed every interview to become:
The first female Superior Court judge in Fulton County
The first Black female Superior Court judge in Georgia
The first female Supreme Court justice in Georgia
The youngest Supreme Court justice in Georgia
The first woman to win statewide election in Georgia
The first Black female Supreme Court chief justice of any state in the country
Now in private practice at the firm of Smith Gambrell Russell, she's been paying attention to the U.S. Supreme Court nomination hearings for Judge Ketanji Brown Jackson.
If confirmed, Jackson would become the first Black female U.S. Supreme Court justice.
So what about Jackson's performance resonates with Sears the most?
"Her poise," she said. "Her ability to remain calm and friendly and let slights slide off her back. That's extremely difficult. So many of us have to do that every single day. But when you're in the third day of your hearings before the entire country, it's a lot."
Jackson faced withering questions by Republican senators who attempted to paint her as soft on crime during her decade as a federal judge.
Democrats, meanwhile, defended her and heralded the historic nature of her nomination.
Sears said that some of the GOP accusations were false.
"The accusation that [Jackson] called President [George W.] Bush and the Defense Department head a war criminal was way outside the bounds," she said. "I expect stretching the truth. But just making things up? We live now in a very partisan country."
Sears said that when she was younger, U.S. Supreme Court justices merely had to be qualified and competent.
Now? She calls the process "a game, unfortunately."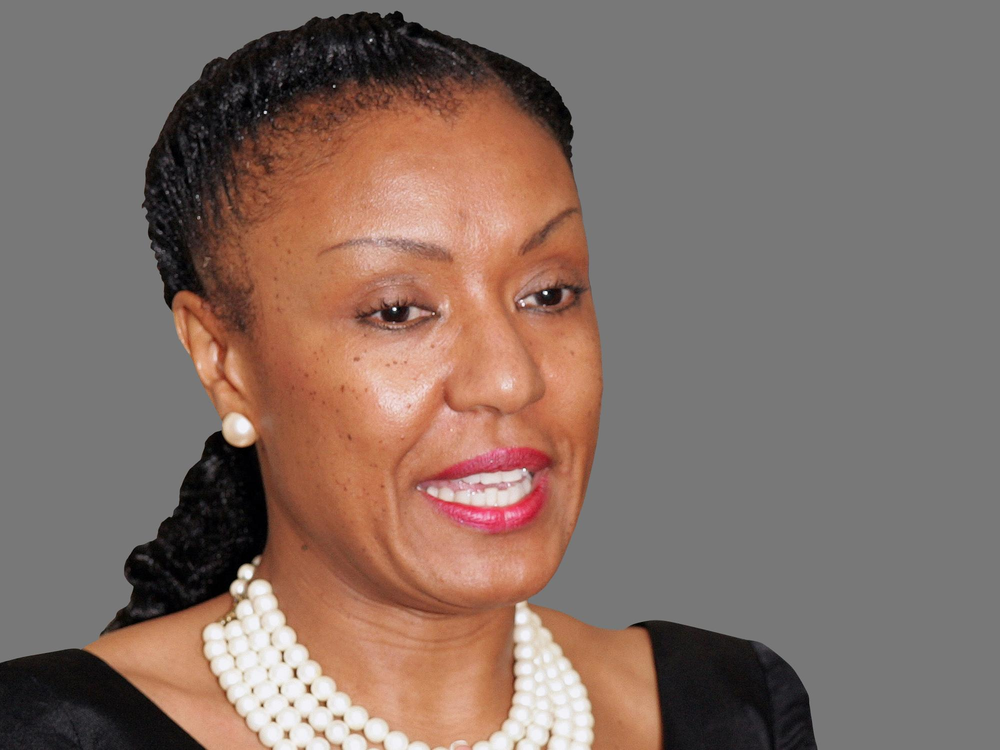 Jackson handled the hearing "perfectly," Sears said. "Very few, if any, missteps in what is basically a minefield."
In her own biography, Justice Leah Ward Sears: Seizing Serendipity by Rebecca Shriver Davis, Sears describes the political realities of her own judicial ascent.
Her first judgeship, on the Atlanta traffic court, came after the 27-year-old lawyer met Atlanta Mayor Andrew Young at a cocktail party.
The person responsible for putting together a list of names of potential judges only wanted to know about her mayoral connections.
Sears was "shocked at the political process and shocked that he didn't want to hear that I graduated from an Ivy League school with top grades."
Her next judgeship, on the Fulton County Superior Court, was one she had to stand for in an election.
Sears wasn't the pick the Black political establishment, whose attitude was, "'Who the hell are you?... We don't know you, you're from out of town,'" she said, according to the biography.
She won anyway.
So given how partisan politics have become, does Sears believe justice is better served in a nomination and confirmation process, like that of Ketanji Brown Jackson, or that of elections, as most judges are selected in the country?
"Getting to be on a high court like this is always a political process, whether it's through the ballot box or through appointment," she said.  "And I don't know which is better. I guess it depends on who's doing the picking — and when."
Jackson's pick seems all but certain and Democrats are hoping for Senate confirmation by Easter.
Sears says she believes that Jackson will bring a new perspective to the U.S. Supreme Court.
"Everybody who sits on an appellate court … sees the law through the lens of their own experience," she said.  "It's not possible to just wipe that out. I think it's best to have as many different types of people sitting around that table so that you get the benefit of different experiences."
Sears brought her experiences to the Georgia Supreme Court from 1992 through 2009.
After Miller nominated her to fill an interim post on the court, she won the seat on her own right in three subsequent elections.
She penned many notable opinions, including one overturning a state law against sodomy and one calling the electric chair an inhumane form of punishment.
She was shortlisted for nomination to the U.S. Supreme Court during President Barack Obama's presidency.
But if the political odds hold, it will be Ketanji Brown Jackson who makes history.
"She is a very bright, brilliant legal scholar," she said. "It's such an exciting time in the nation's history … I'm thrilled."
Secondary Content
Bottom Content