Section Branding
Header Content
State lawmakers line up behind bipartisan plan to compensate police suicide survivors
Primary Content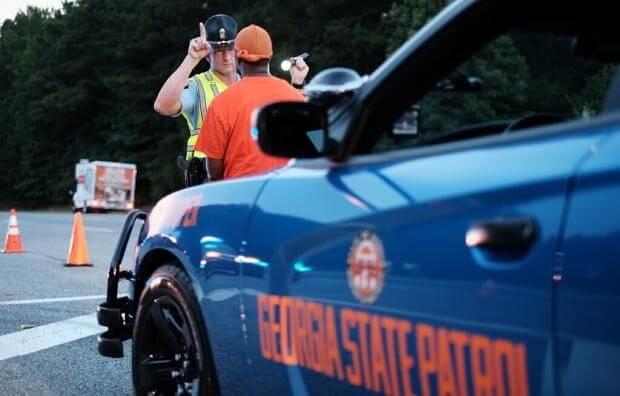 A bipartisan group of Georgia lawmakers is working to get a bill across the Legislature's finish line that would remove barriers that prevent families of police officers who died by suicide from collecting the same benefits as survivors of officers who die in the line of duty.
A House public safety panel is expected to vote in the coming days on Senate Bill 464, a measure that already unanimously passed the Senate. Its supporters say the proposed change is a long overdue way to help overcome the stigma associated with suicide. It would modify a state program that deprives families of police officers, firefighters and other first responders from getting much needed financial help in the wake of tragedy.
If the bill clears the House chamber and becomes law, the families of suicide victims would be eligible for $150,000 in state benefits if the death occurs within 30 days of their last date of employment. The victim's spouse and children who are under the age of 19 or enrolled in college are eligible for the benefits.
In 2021, Georgia public safety organizations received reports of five police officers and two firefighters who died by suicide, said Stone Mountain Democratic Sen. Kim Jackson, the lead sponsor of a bill co-signed by influential Republican Sen. John Albers and other GOP lawmakers.
"Our ultimate goal is to have zero deaths by suicide," Jackson said at Tuesday's House Public Safety and Homeland Security Subcommittee hearing. "This to me is a stopgap measure as we continue to push for mental health reforms."
Georgia lawmakers this session are aiming to make some significant progress to improve Georgia's dismal national ranking for access to mental health services. Lawmakers are working to pass a wide-ranging behavioral health package before the session ends on April 4, a measure sponsored by House Speaker David Ralston, a Blue Ridge Republican.
That emphasis could also spell success for SB 464 as benefits directed through the state's indemnification program covers expenses for job-related disabilities and deaths.
Police, firefighters, EMTs, emergency management specialists, state highway workers, and prison guards are included among the public safety professions covered. 
The chair of the public safety subcommittee said during Tuesday's hearing that he expects a vote clearing the way for the measure to reach the full committee in the coming days.  
The bill comes on the heels of last year's expansion to include benefits if an employee dies of a heart attack or stroke within a day of having performed strenuous work.
Although there is no official federal data tracing the number of suicides by police officers, data gathered by nonprofits show the suicides increase each year. And Jackson said that up until the pandemic, suicides were the leading cause of line-of-duty deaths among police officers.
Rep. Gloria Frazier, a Democrat from Hephzibah, endorsed the bill on Tuesday, saying she'd like to see some flexibility if a former public safety employee is receiving health services at the time of their death.
"What if officers that are undergoing psychiatric help and they (die by suicide) in 32 days?" Frazier said. "I'm not trying to confuse your bill, it's just that I want to make sure that they are also compensated." 
This story come to GPB through a reporting partnership with Georgia Recorder.
Secondary Content
Bottom Content