Section Branding
Header Content
Savannah Stopover Music Festival eager to unleash 'pent-up enthusiasm' after cancellation last year
Primary Content
GPB's Benjamin Payne reports on the return of Savannah Stopover, a popular indie music festival featuring both touring and local bands.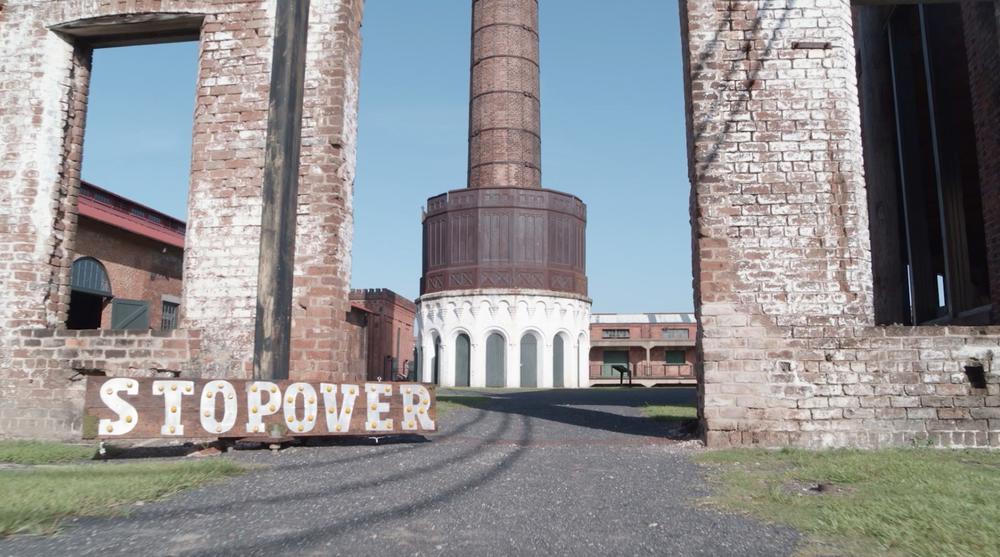 Kayne Lanahan has been waiting a long time to welcome back throngs of music fans to Georgia's oldest city: 734 days, to be exact.
But the wait is now over for the founder of Savannah Stopover, who called off what would have been last year's indie music festival because of the COVID-19 pandemic.
"While some people have been kind of out and about and getting back to live music, they probably haven't been to a full music festival in a couple years," Lanahan said. "And I think there's just a lot of pent-up enthusiasm for that and everybody regrouping and getting together."
The two-day festival begins 4 p.m. Friday with performances by Locate S,1 and Savannah-based Lyn Avenue, and finishes 11 p.m. Saturday with shows by Soccer Mommy and Tall Tall Trees.
What makes the 2022 edition different from past Stopovers isn't just the fact that it's taking place amid a pandemic. It's also the venue.
Ever since the festival began in 2011, its shows have been spread out across multiple venues downtown. But on Friday and Saturday, more than a few dozen performers will converge at a single junction, literally: the Georgia State Railroad Museum.
"It's a great partnership, and it's also probably one of the most unique spaces maybe even in the South," Lanahan said. "Incredible, historic buildings and some ruins on the property. Thirty-foot ceilings. There's just nothing else like it."
Lanahan says the museum was also chosen because of its 33-acre grounds' ample space for open-air performances — an important consideration to her during the pandemic — as two of the five stages will be outdoors.
The 2022 lineup features more Georgia-based bands than in any past Stopover: 17 of the 45 musical acts hail from the Peach State, including Friday's headliner: of Montreal. Contrary to its name, the indie pop group hails from Athens, Georgia.
But true to its name, Savannah Stopover is so called because it was devised as a way of getting bands to stop over in Savannah, between the end of tours along the East Coast and the start of South By Southwest shows in Austin, Texas.
And it's not just the bands that come from well outside Savannah: Lanahan says that tickets for this year's Stopover have been purchased by people from across roughly 40 states.
"It's really a festival where you can come and hear a tremendous amount of different music — all that we feel we've curated from the best of the best."
Secondary Content
Bottom Content