Section Branding
Header Content
Ambassador Andrew Young celebrates 90th birthday with peace walk
Primary Content
Crowds of hundreds of people gathered for a peace walk through downtown Thursday afternoon in honor of civil rights icon and U.S. Ambassador Andrew Young's 90th birthday, which is Saturday.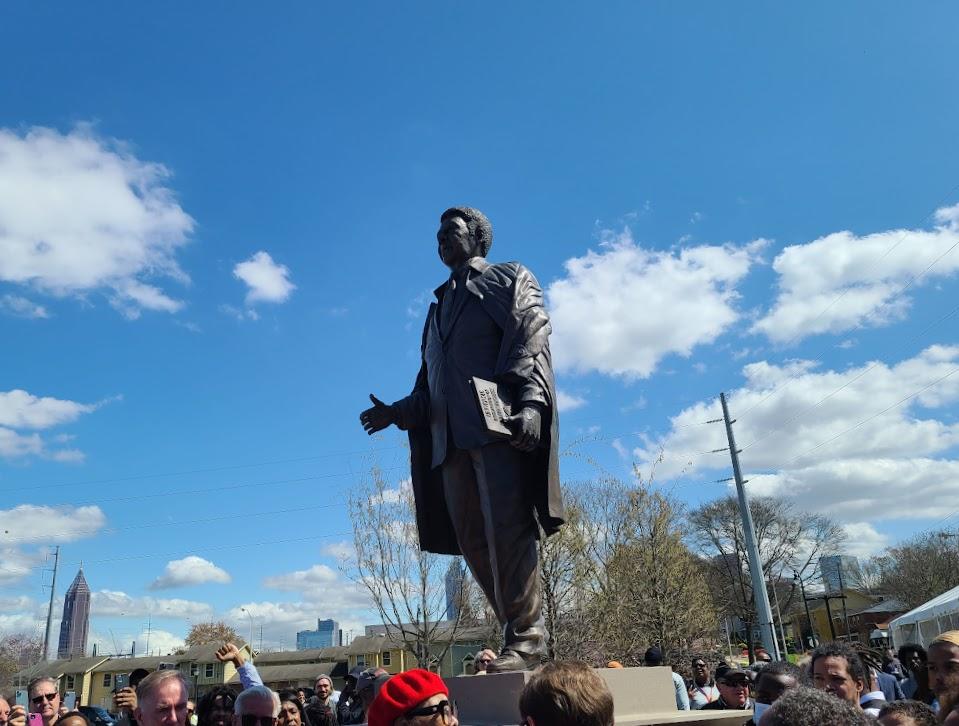 Attendees walked from Centennial Park to Peace Park, where the new Andrew Young statue was unveiled.
Along the way, bands from Georgia State University, Berkmar High School, Drew Charter School, and Booker T. Washington High School marked their progress.
The event was part of a four-day celebration leading up to Young's birthday.
Atlanta resident Guy Tucker is a member of the Trailheads, a group that meets each Thursday to hike. He said this week they decided to join the peace walk instead to celebrate Young.
"He is at the level of Martin Luther King," Tucker said. "He's at the level of Desmond Tutu. He's at the level of Nelson Mandela, in his importance to peace, his importance to racial harmony."
Meta Mungo works at the Andrew and Walter Young Family YMCA. She said she was inspired to join the walk by Young's legacy of selfless behavior.
"That's the greatest sign of love and peace and kindness," she said. "I think that's his legacy for me. Not a building, not anything like that; it's his spirit."
The event included speeches from elected officials, dignitaries, and Young himself just before the unveiling.
The former Atlanta mayor spoke about working to advance civil rights worldwide and commended Ukrainian Prime Minster Zelenskyy with the hope that he will, "somehow find a way to reach out to the Russian people and bring the world together in Europe."
Secondary Content
Bottom Content