Section Branding
Header Content
Sonny Perdue officially gets University System chancellor job
Primary Content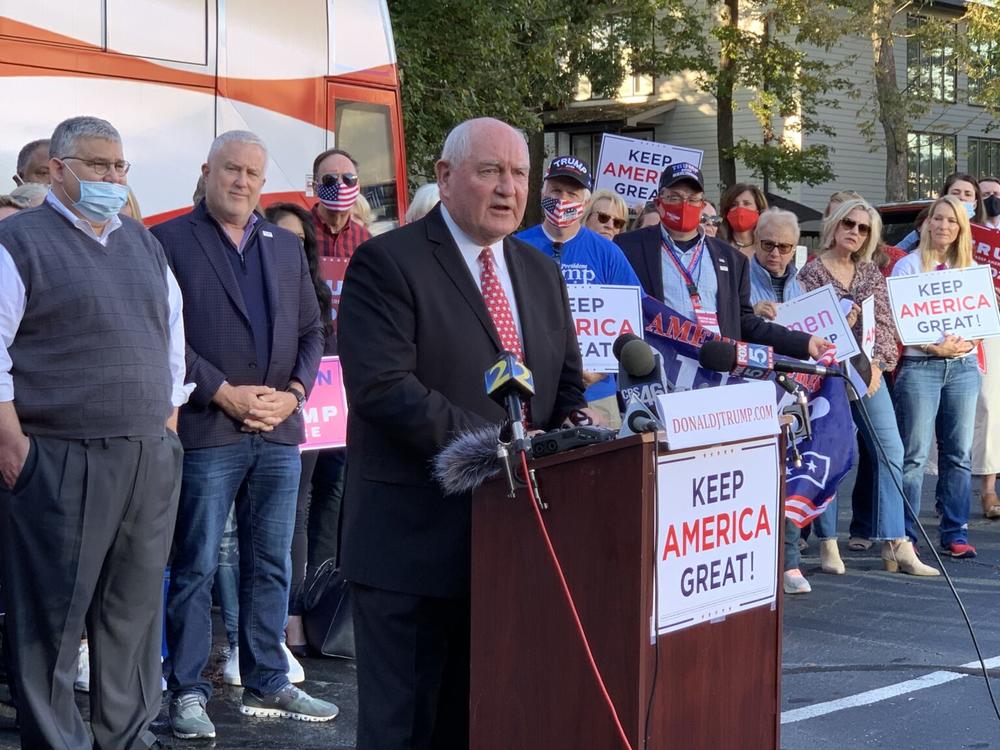 Former U.S. Secretary of Agriculture and two-term Georgia Gov. Sonny Perdue on Tuesday was officially tapped to be the next leader of the University System of Georgia's 26 public colleges and universities.
In a controversial but widely expected move, the Georgia Board of Regents approved Perdue with a unanimous vote at a virtual meeting in which Perdue did not participate. Perdue's own appointees to the board spoke in his favor.
"I appreciate the Board's confidence in me and look forward to working together with them, our campus leadership and faculties, our elected representatives and most importantly, our students, to provide opportunities for students, faculty and staff to be successful and to produce even more outstanding results," Perdue said in a statement after the vote. "This may be the most important job yet. I can't think of a better way to make a difference than to help prepare the next generation — educating them for prosperity, themselves, their families and ultimately our state. I'm excited to get started."
Perdue is set to get started April 1, replacing acting Chancellor Teresa MacCartney, who has been serving since former Chancellor Steve Wrigley's retirement in July. MacCartney will return to her previous role as executive vice chancellor for administration.
The decision caps off a long and fraught process that saw a search firm tasked with finding a candidate quit and a warning from the Southern Association of Colleges and Schools Commission on Colleges on undue political interference.
Perdue was reportedly the top choice of Gov. Brian Kemp, in spite of Perdue's cousin former Sen. David Perdue's GOP primary challenge for Kemp's job. Sonny Perdue reportedly helped Kemp secure the endorsement of then-President Donald Trump in 2018, helping him win the Republican nomination for governor, but the relationship goes back even further, said University of Georgia political science professor Charles Bullock.
"Sonny and Brian go back quite a ways," he said. "The way that Brian originally became secretary of state was Sonny appointed him. There was a vacancy there. So when Brian first met the electorate, he was running as the incumbent rather than one of several people looking for an open seat."
Kemp may also believe he is removing a powerful piece from David Perdue's chessboard, Bullock added.
"By having Sonny (at) the Board of Regents, it probably takes him out of the mix for the gubernatorial election," he said. "He'll have his hands full, I assume setting policy, overseeing activities for the Board of Regents, therefore less likely to be out campaigning with his cousin, and Sonny is a far, far better retail politician than David is."
Kemp congratulated Perdue with a tweet after the vote.
"He has a long track record of success working for the people of our state and its students. He will bring the benefit of his decades of leadership to our top-ranked university system."
Regents at the meeting were similarly effusive in their praise for the former governor, some praising their past experience working with him.
"Previously, as you all know, I worked for Gov. Perdue as services policy director, and I specifically advised him on education policy issues," said Regent Erin Hames. "Over four and a half years in that role, I really saw firsthand his character, his work ethic and his deep love for the state of Georgia. I saw his passion for the future of Georgia."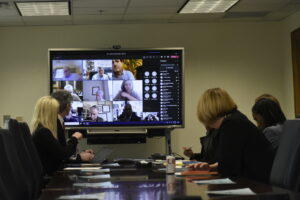 "Sonny appointed me in 2010, and my service on the Board of Regents for the last 12 years has been one of the highlights of the things I've done in state," said Regent C. Thomas Hopkins. "I deeply appreciate what he did putting me on this board, and I look forward to working with him for the future and moving the university system forward."
Multiple regents praised Perdue's executive and professional experience. In addition to his public service, he holds a doctorate in veterinary medicine from the University of Georgia. He lives in Bonaire, where he has found success in agribusiness, trucking and land development.
But Perdue might not receive such a sunny reception from all students or faculty.
His nomination triggered charges of political patronage as well as student protests.
The university system saw bitter divides over mask rules during the pandemic, and some professors are raising alarms over proposed changes to the post-tenure review process, which they say will harm their academic freedom and job security.
Perdue critics say he lacks experience in the higher education system.
"Perdue obviously has a great resume for being a governor, but he has zero resume for being the head of universities and colleges," said Matthew Boedy, Georgia chapter president of the American Association of University Professors. "I don't know what academic means to them, but four out of the five last chancellors have had experience working in the university system, working in university administration. So, either they're knocking those people or telling us the job has radically changed."
Some also worry that his past conservative positions will clash with a more left-leaning campus culture.
Perdue campaigned for governor on restoring the old state flag which included a Confederate symbol, and his tenure in the agriculture department brought charges that he dismissed climate change and suppressing research that demonstrated its effects.
"The chancellor historically has not been a personal political officer," Boedy said. "We just don't know what he's going to do. And his record on funding higher education and supporting higher education is not there, outside of his love for the University of Georgia sports teams. So, the chancellor's job isn't to kill research or to promote one issue over the other, so if he starts to do that, that would be very bad for the university system."
Boedy said he has concerns about the transparency of the selection process, but for now, students and faculty will just have to wait and see what happens.
"That's where we are now. We have a new chancellor, and we'll just have to see what he does."
This story comes to GPB through a reporting partnership with Georgia Recorder.
Secondary Content
Bottom Content