Section Branding
Header Content
Kennesaw State student earns second in 'Jeopardy!' national college championship
Primary Content
Raymond Goslow grew up watching Jeopardy! and always had ambitions to be on the show. So it was truly the experience of a lifetime when the Kennesaw State University alumnus had the chance to represent his school in the Jeopardy! National College Championship.
Goslow on Tuesday night finished the finals in a close second place after dominating the second game. He ended the tournament with a grand total score of $46,999.
Goslow advanced to the finals of the tournament after beating out competitors from Harvard University, Georgetown University and more. His second-place finish earned him a $100,000 prize.
More than 26,000 students from 4,000 colleges applied to appear on the show. The tournament ultimately featured 36 undergraduates from across the country who competed for a $250,000 grand prize and the title of Jeopardy! National College Champion.
Fellow Kennesaw State students cheered Goslow on Tuesday night as they watched his performance in the final in primetime on ABC. A watch party at Kennesaw State University's Carmichael Student Center attracted a large crowd of people to support him.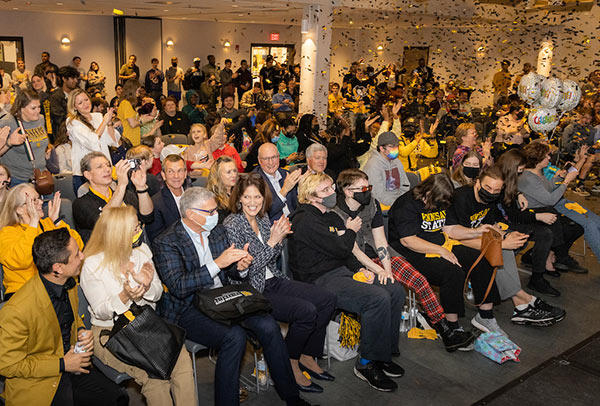 After his second-place finish was announced, Goslow told friends, family and fellow Owls in the crowd how much their support meant to him during the competition. 
"Now, one of you can compete and finish what I started," he said. "I got to be part of something bigger than myself, both with my fellow contestants and my fellow Owls. I know I played as well as I could and had a great time doing it, and that's what I'm most proud of."
Other Georgia students in the tournament included Claire Jackson from Spelman College and Elijah Odunade from the University of Georgia; both were in the first round of play but did not advance.
In recognition of Goslow's achievement, the KSU Foundation is providing matching funds to double the impact of the first $25,000 in new scholarship gifts; to make a gift in celebration of him, click here.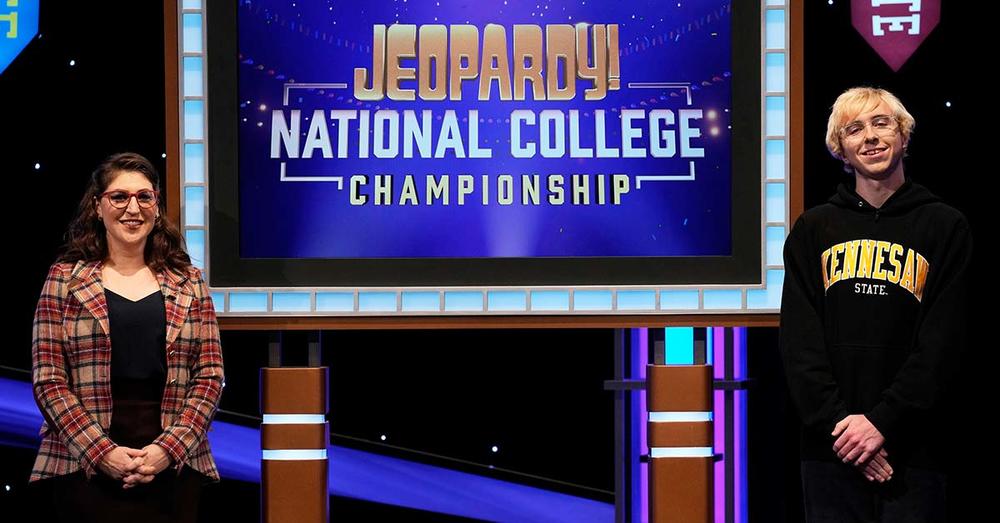 Secondary Content
Bottom Content