Section Branding
Header Content
Lawmakers Day 18: Suburban Atlanta women launch campaign; Rep. England announces retirement
Primary Content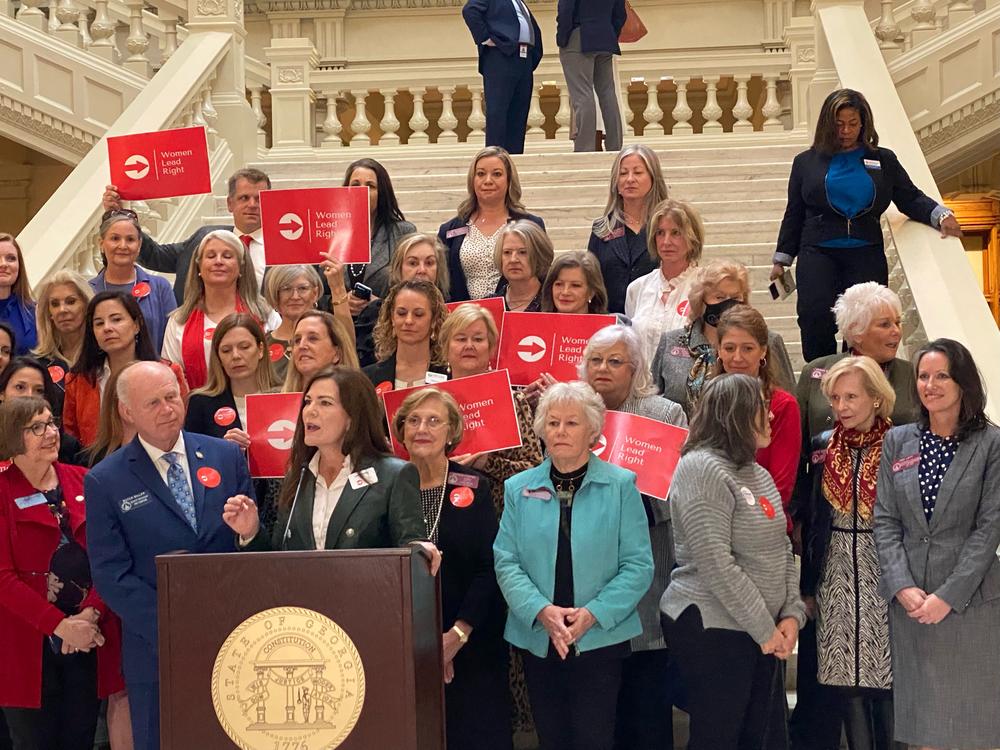 2022 is an election year, and many organizations are encouraging active voters to re-engage those who have given up. On Thursday, Women Lead Right, a conservative grassroots organization for suburban Atlanta female voters, held a press conference to introduce its campaign and share its goals.
"WLR is mobilizing an army of women to motivate and bring back all center-right and independent women voters crucial to this election year," WLR President Leah Aldridge said.
Senate Pro Tempore Butch Miller (R-Gainesville), Rep. Sharon Cooper (R-Marietta), and Sen. Kay Kirkpatrick (R-Marietta) were among the few supporters who spoke out on issues that affect women in Georgia. Issues highlighted by the group include masking children, inflation, and crime.
"Women's issues are family issues," Miller said. "If our nation seeks to prosper and go forward, we are going to have to put forth the values and principles that are important to women because those are important to families."
Senate Majority Leader Mike Dugan (R-Carrollton) and Sen. Bo Hatchett (R-Cornelia) also provided a breakdown of Senate Bill 377, which will be introduced sometime next week. The bill bans teaching divisive concepts and the idea that one race or ethnicity is inherently superior to another race or ethnicity.
"We acknowledge this is a subject of an intense national debate," Hatchett, the bill's sponsor, said. "In consideration of its sensitivity, we pledge three things: to conduct inclusive dialogue, not to inhibit the teaching of history, and give the parent a voice in classroom subject matter."
Rep. Terry England announced his plans to retire from his seat. He leaves a legacy of encouraging bipartisan engagement.
"There is no doubt in my mind that 180 of us love this state and our people," England said. "How do we best serve people who call Georgia home? All of us that are in this building today were born for such a time as this."
Secondary Content
Bottom Content