Section Branding
Header Content
Air Force officer says vaccine mandate violates her faith. A Georgia judge weighed in
Primary Content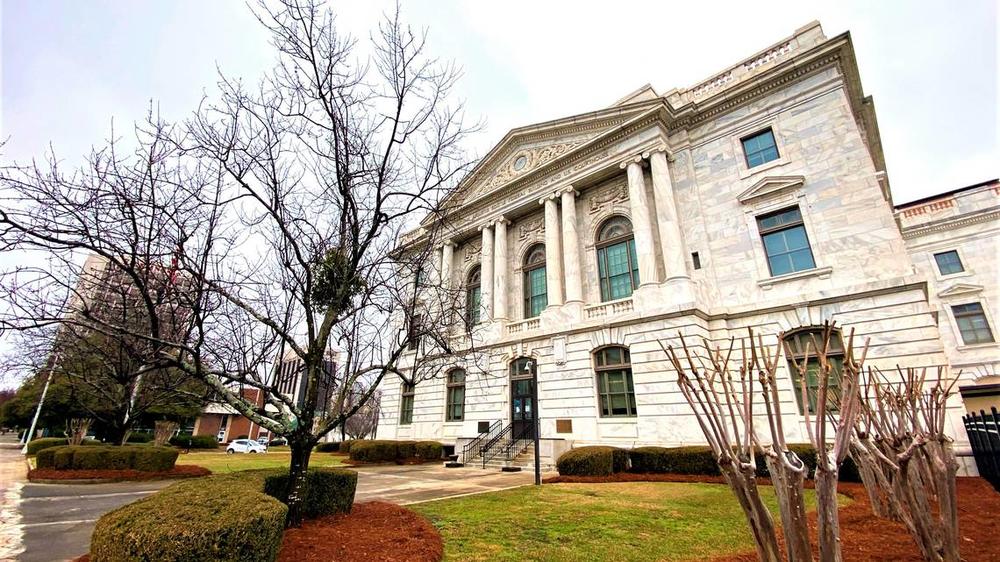 A federal judge in Middle Georgia on Tuesday ruled in favor of a U.S. Air Force officer, granting a preliminary injunction in the officer's fight against the Pentagon's COVID-19 vaccine mandate.
The lawsuit was filed anonymously on Jan. 6 by the officer, who is stationed at Robins Air Force Base and contends that the president's COVID-19 vaccine mandates violate her religious beliefs.
The lawsuit, which names the Secretaries of Defense and of the Air Force as defendants, contends that "all of the COVID-19 vaccines currently available were derived from or tested on (as part of their development) aborted fetal tissue. For this reason, she is unwilling to receive one of the COVID-19 vaccines currently available."
The officer, in her 31-page lawsuit, goes on to contend that "receiving a vaccine that was derived from or tested on aborted fetal tissue in its development would violate her conscience and is contrary to her faith."
In his order on Tuesday, Judge Tilman E. "Tripp" Self III, of the U.S. District Court in Macon, wrote that the officer's "religious-based refusal to take a COVID-19 vaccine simply isn't going to halt a nearly fully vaccinated Air Force's mission to provide a ready national defense."
Self, who is an Army veteran, went on in his ruling to ask, "What real interest can our military leaders have in furthering a requirement that violates the very document they swore to support and defend? The Court is unquestionably confident that the Air Force will remain healthy enough to carry out its critical national defense mission even if Plaintiff remains unvaccinated and is not forced to retire."
The judge concluded that "all Americans" want a powerful-enough defense and "also want a military force strong enough to respect and protect its service members' constitutional and statutory religious rights."
Self added that as the lawsuit proceeds, the "Defendants are also enjoined from taking any adverse action against Plaintiff on the basis of this lawsuit or her request for religious accommodation, specifically including forcing her to retire."
This story comes to GPB through a reporting partnership with The Telegraph.
Secondary Content
Bottom Content