Section Branding
Header Content
Travis and Greg McMichael withdraw guilty pleas in hate crimes case, head to trial next week
Primary Content
Travis and Greg McMichael have withdrawn from their guilty pleas to federal hate crime charges, sending their case to trial next week.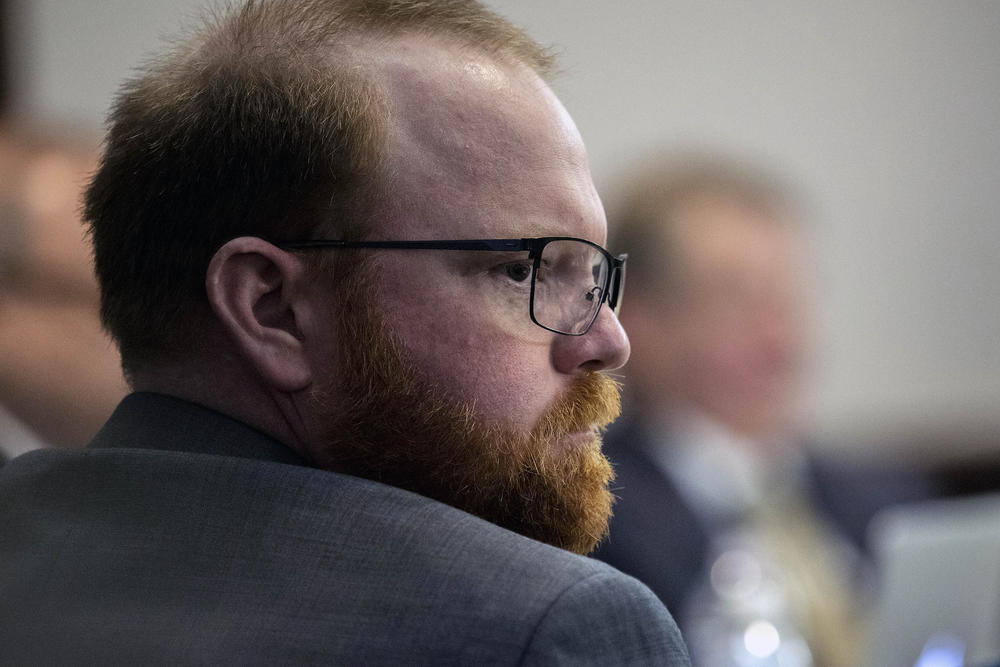 Travis McMichael, the white man who shot and killed Black jogger Ahmaud Arbery two years ago outside Brunswick, withdrew on Friday from his guilty plea to a federal hate crime charge, paving the way for the case against him and his two co-defendants to head to trial next week.
The return to his original not-guilty plea came after Judge Lisa Godbey Wood on Monday rejected a proposed plea deal that federal prosecutors had offered and signed into with McMichael. A similar deal was offered to his father, Greg McMichael, who withdrew on Thursday from his guilty plea.
The McMichaels and William "Roddie" Bryan — all of whom were convicted in a separate state trial of murdering Arbery — face federal charges of violating Arbery's civil rights and attempting to kidnap him. Additionally, the McMichaels each face a firearms charge. All three pleaded not guilty in May 2021.
Early last month, an attorney for Arbery's family told CBS that federal prosecutors had approached the family to ask if they would accept a plea deal. The family rejected the offer, with Arbery's mother Wanda Cooper-Jones saying that she wants the men to face the charges publicly in court.
The case was then widely expected to head to trial, until prosecutors filed on Jan. 30 a notice to the court that they had entered into plea deals with the McMichaels, pending the judge's approval, as was first reported by GPB News.
But the next day, Judge Wood rejected the deal offered to Travis McMichael, which called for him to initially serve time in a federal prison — a provision which the family vehemently opposed during emotional testimony, saying that it would be more comfortable than the Georgia state prison where he would be sent to under his state conviction.
Wood's ruling effectively nullified the plea deals offered to Travis and Greg McMichael. Court records do not indicate that any plea deal was offered to Bryan.
Page Pate, an attorney based near Brunswick who practices both federal and state law but is not involved in this case, told GPB News that Wood's ruling likely had more to do with the fact that it would have locked her into imposing a specific sentence.
"A lot of judges — and I think Judge Wood is one of those judges — don't like binding pleas," Pate said. "They don't like deals where they are required to impose a specific sentence. That happens every day in state court, but it doesn't happen as often in federal court."
Pate called the plea deal "very unusual" — a sentiment echoed by Ed Tarver, the former U.S. Attorney for the Southern District of Georgia, in an interview with GPB News.
"In matters like this — where you have a conviction in a state jurisdiction and then you have a conviction in a federal jurisdiction — generally the entity that has the first conviction is the one that will house and will incarcerate those individuals," Tarver said. "And so it's out of the norm where [federal prosecutors] were going to kind of flip-flop that."
Jury selection for the federal trial is scheduled to begin 9 a.m. Monday at the Frank M. Scarlett Federal Building in Brunswick.
Secondary Content
Bottom Content